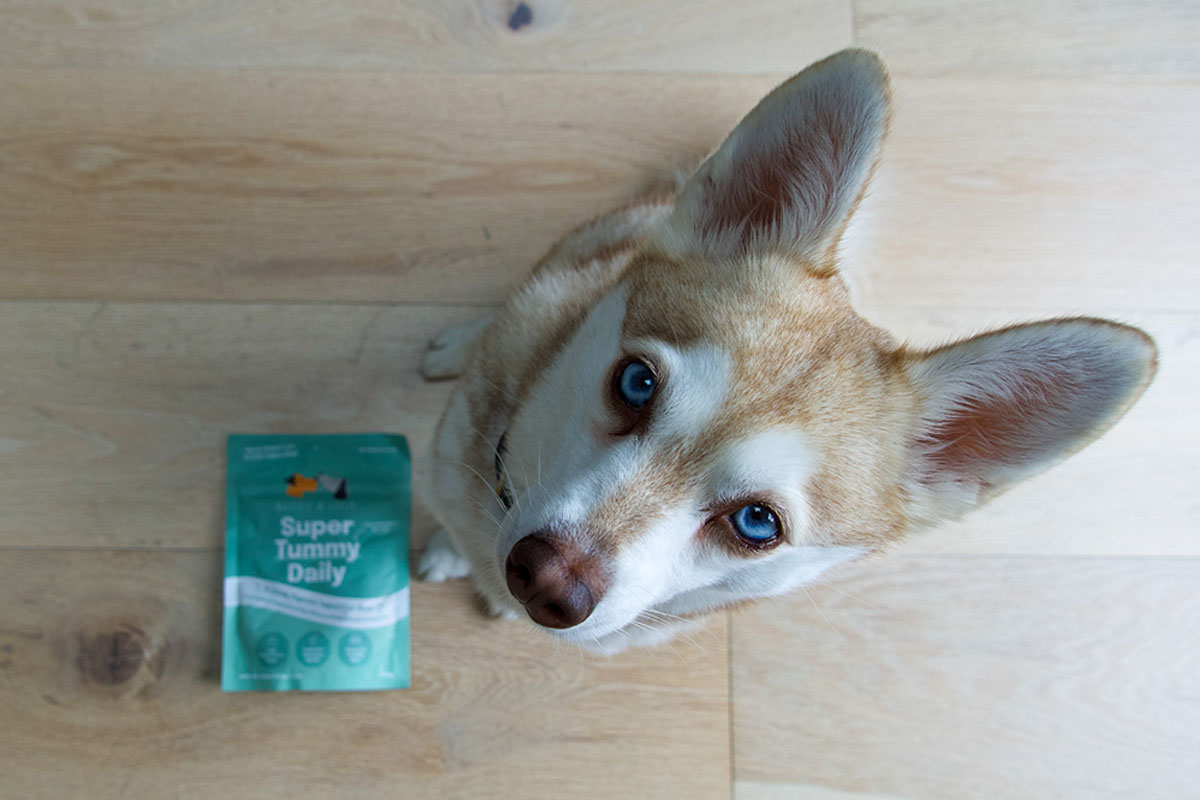 Last Updated on September 7, 2023 by Kieran
Are you thinking about adding a probiotic to your dog's diet?
We've been looking for probiotic digestive support for dogs and our search led us to Buddy & Lola Super Tummy Daily. Buddy & Lola are one of the leading suppliers of supplements for dogs in the UK.
Before we get stuck into this article, if you've already researched Buddy & Lola's Super Tummy Daily and you're ready to buy, we're excited to tell you that we've got an exclusive 15% discount to share with our readers and our followers. To avail of this discount, you need to head over to Buddy & Lola's website, select Super Tummy Daily and enter our exclusive discount code KLEEKAI15 at the checkout. This will let you make a 15% saving on your Super Tummy Daily purchase. If you do decide to purchase this Buddy & Lola product through any of the links on this page, we may make a commission. This potential commission will support us in writing more content and filming more content about products we believe add value to Copper and Skye's lives – and we hope can benefit your dog too!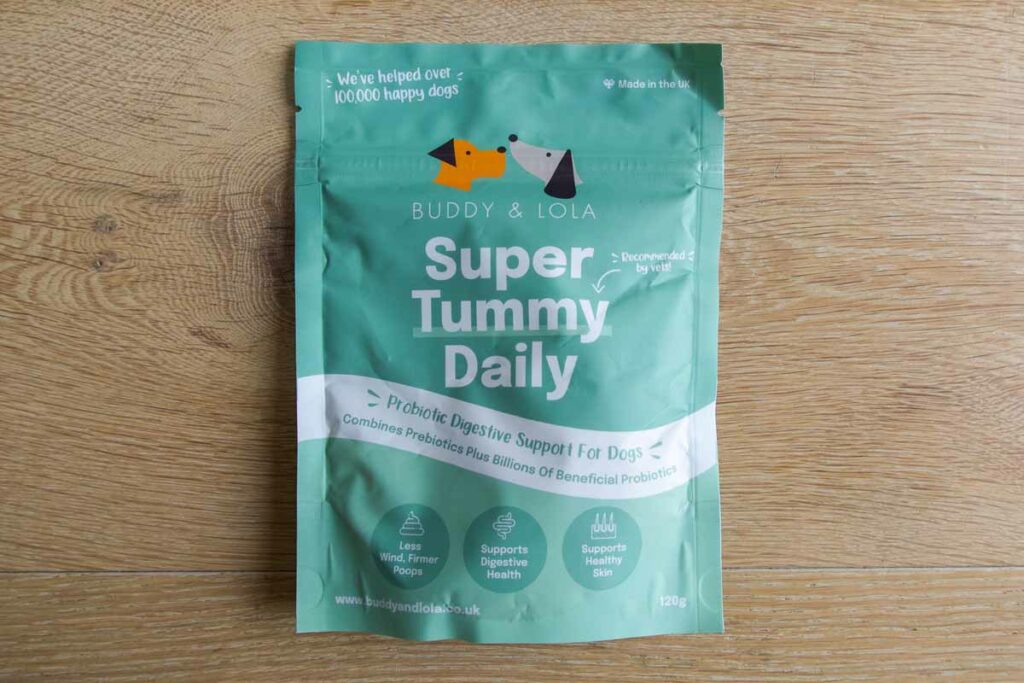 Let's take a closer look at Buddy & Lola's Super Tummy Daily.
Buddy & Lola are one of the leading suppliers of dog supplements in the UK alongside other big-name brands such as YuMove. We first encountered Buddy & Lola when Skye was unwell with an unsettled tummy for a couple of days. We purchased their Super Tummy Instant and it worked an absolute treat on Skye's belly.
After reading the reviews of their other products online, we were impressed with the sheer volume of dog owners who were raving about the positive effects that Buddy & Lola's range of supplements had on their dog's life. So we decided to give them a try!
Super Tummy Daily is a probiotic that is made in the UK. So if you're based in the UK, you can feel good about support a British business that make their supplements within the UK.
Their Super Tummy Daily is a probiotic designed to support your dog's digestive health. It combines prebiotics and billions of probiotics. This supplement works to maintain firm poops, reduce wind and increase what Buddy & Lola's website describe as "good bacteria". They add that the daily probiotic supports normal yeast production for healthy ears and paws too. Other potential benefits include healthy skin and overall good health.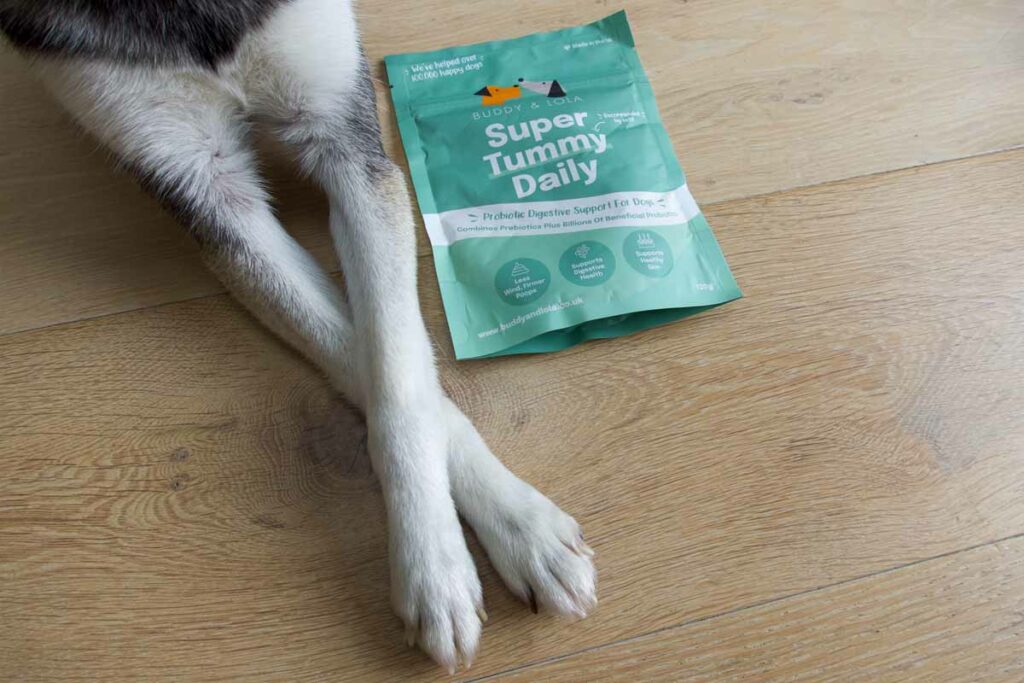 Some of the things that we like about Buddy & Lola's Super Tummy Daily is that it's 100% natural, non-GMO, no artificial flavours or colours, pesticide-free and 100% plant-based. Instead, the probiotic contains active ingredients designed to promote a happy and healthy tummy.
Buddy & Lola provide feeding instructions on the back of the packaging and you can further information on their website. For instance, Buddy & Lola share that they use vet-developed feeding guidelines to ensure your dog gets the perfect amount of probiotic bacteria to support their bowel movements and digestive health. Buddy & Lola's probiotic comes in the form of a powder. So for Copper and Skye, one scoop per day is the recommended dose. You'll be glad to know that Buddy & Lola include a scoop in each bag.
It's worth noting that you can also buy their probiotic as chews if you think your dog is more likely to eat a chew. Having said that, we found that sprinkling Super Tummy Daily over our Klee Kai's food was much more effective than trying to get them to eat a chew.
If you've used Buddy & Lola before or you regularly feed your dog their range of supplements, you'll probably notice that they've recently renamed their probiotic to Super Tummy Daily (from Happy Tummy Daily) and changed the packaging into a handy 100% recyclable bag.
At the time of writing, a one-time purchase of Super Tummy Daily on Buddy & Lola's website starts at £34.95 for a small dog for 60 days. You can save 30% if you decide to subscribe to regular deliveries.
Like we mentioned at the start of the article, you can make a 15% saving by using KLEEKAI15 when you get to the checkout page on Buddy & Lola's website. Alternatively, you can find Super Tummy Daily on Amazon UK.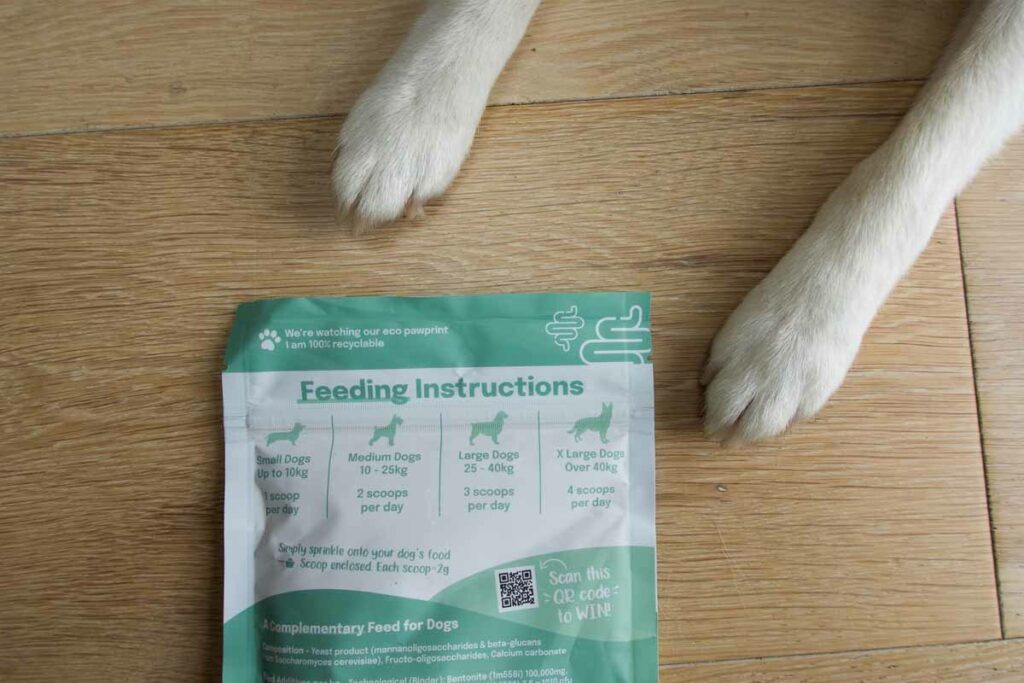 Buddy & Lola's supplement tend to get great reviews from dog owners based in the UK – and their Super Tummy Daily is no different. Their probiotic has an average rating of 4.5 stars based upon over 383 reviews on Buddy & Lola's official website. When we take a look at their Amazon score, their Super Tummy Daily has an impressive 4.4 stars from over 1,250 reviews. It's worth nothing at the time of writing, Buddy & Lola's Amazon page is selling their Super Tummy Daily probiotics in tubs. If you prefer the pouches, you'll need to visit Buddy & Lola's website here and enter the KLEEKAI15 discount code at checkout!
Overall, we've found Buddy & Lola's Super Tummy Daily to be an excellent addition to Skye and Copper's daily diet. We've had no tummy problems for quite some time, which we feel is partly down to Buddy & Lola's Super Tummy Daily plus their Butternut Box meals.