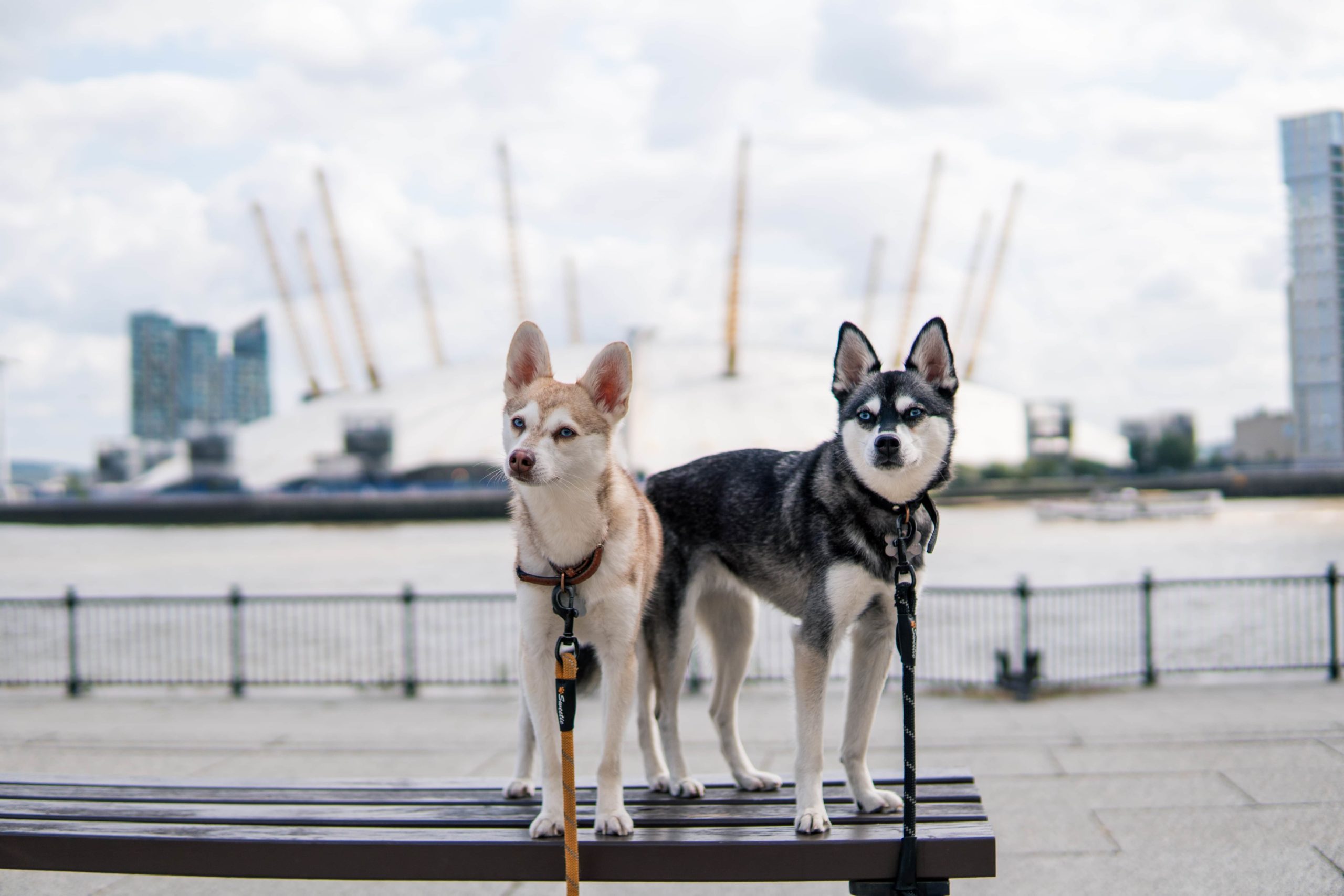 Last Updated on January 2, 2022 by Kieran
Welcome to Life With Klee Kai.
If you've come across our website or one of our social media channels for the first time, we're excited to introduce to the world of Alaskan Klee Kai. The stars of this website are Copper and Skye. They're two AKK siblings who live in London. They started life in San Francisco before undergoing a journey of a lifetime in January 2019. Copper and Skye survived an 11-hour flight to start a new adventure in London.
Copper and Skye may be mini huskies but they've got huge personalities. They're very different but love each other endlessly. They're inseparable, whether it's watching the world go by together from their vantage point at the window or enjoying some playtime around our apartment. We try our best to give our followers and those interested in Klee Kai an insight into life with these little dogs.
We're excited to have you join us on our journey through life with Klee Kai. We're more than happy to answer any questions you may have about Copper, Skye or the breed in general. You can follow us on Instagram, TikTok, YouTube, Facebook and Twitter.