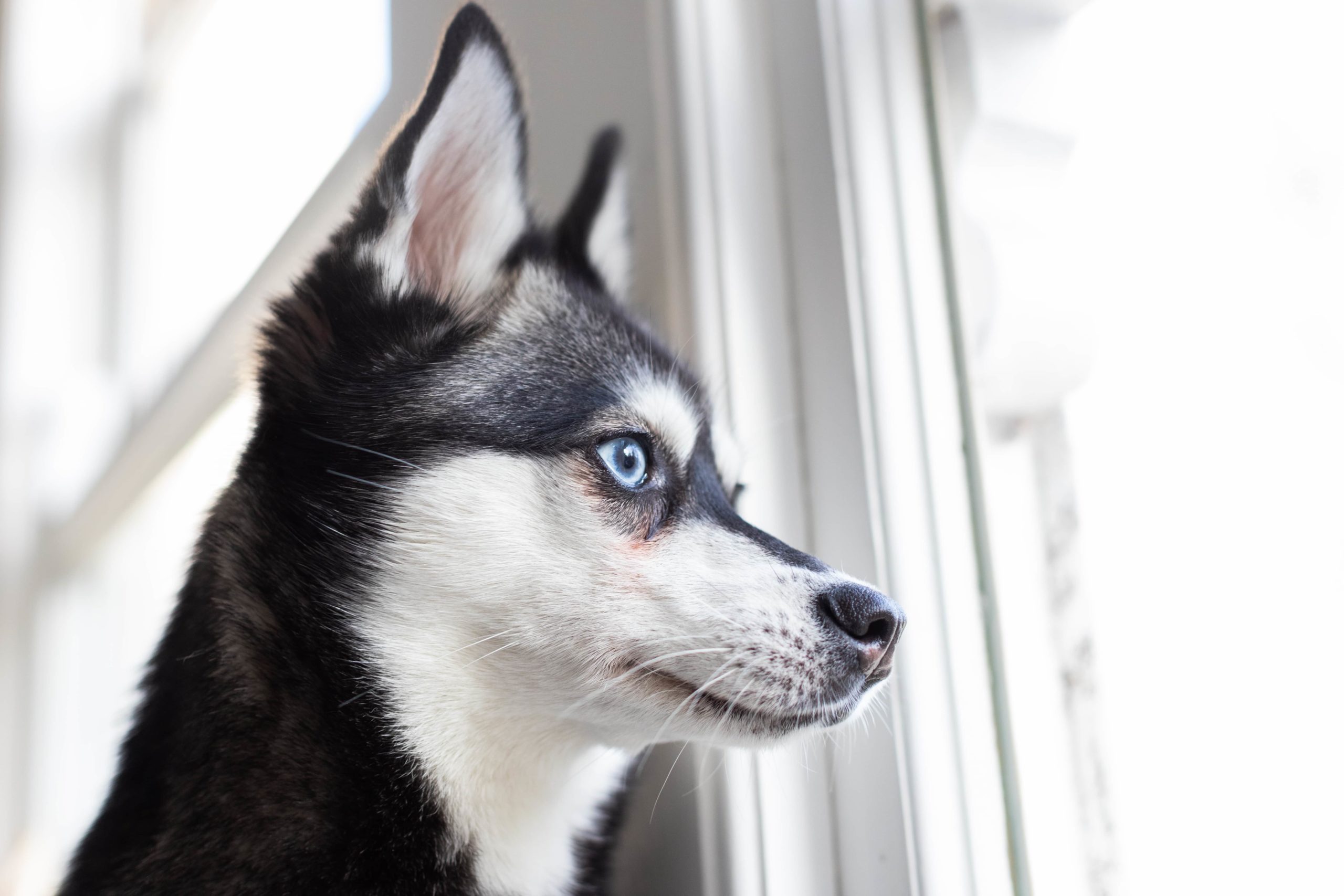 Last Updated on January 2, 2022 by Kieran
Skye is our eldest Alaskan Klee Kai. She's the alpha dog in our home. She's sassy and smart. Skye was our first dog as a couple. We adopted her in September 2017 from Nordic Mini Husky. She slept the eight-hour car journey from Los Angeles to San Francisco. Her personality was evident from the start with a stubborn streak mixed with a loving side. She operates on her own terms.
Skye spent her first six months with us as an only dog. She was quick to pick up on potty training and basic commands. However, she struggled with separation anxiety, which was something we weren't prepared for. Getting Copper appears to have soothed her separation anxiety.
She is energetic and enjoys going for 10km runs with Dad around London. She's got endurance and elegance. She's the boss of the house even if she lets Copper think he's in control. When Skye speaks, Copper listens. She loves nothing more than to cuddle up next to Mom in front of the TV in the evenings.
Skye is the more social of our two dogs. She loves to meet new people, quickly winning them over with her big personality. Whether it's neck scratches, a game of tug or plumping herself on a stranger's lap, Skye loves attention. She's good around other dogs as long as they don't invade her personal space too much.