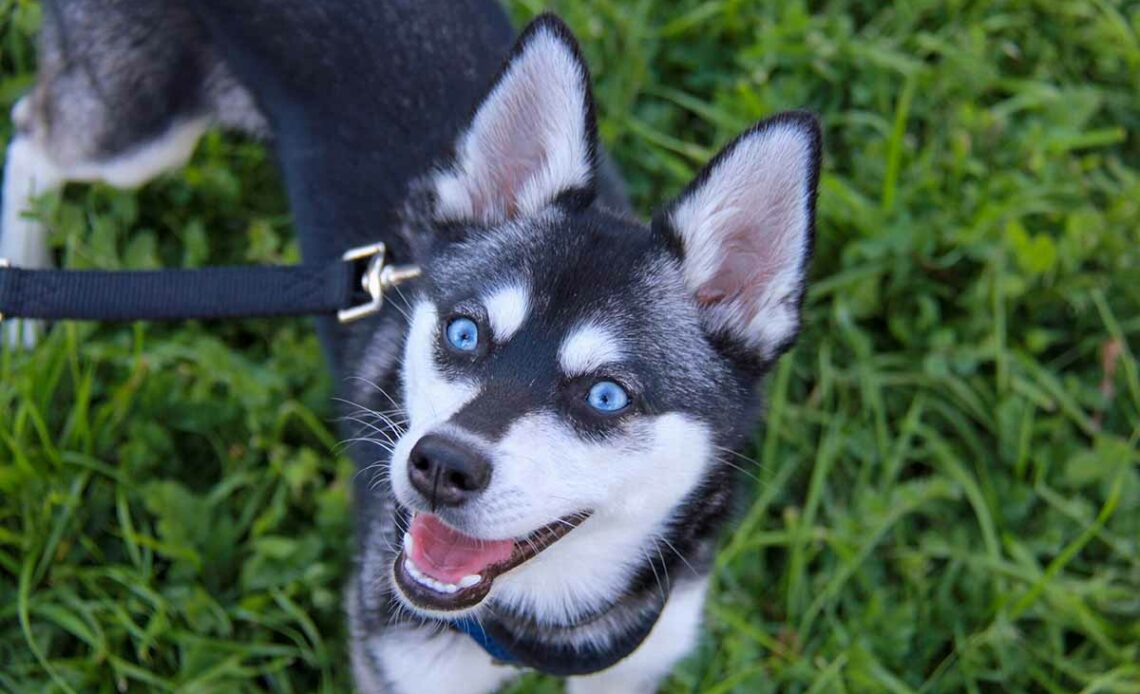 Last Updated on June 5, 2023 by Kieran
If you spotted an Alaskan Klee Kai in the city or at the park, you'd be forgiven for thinking they're a Siberian Husky puppy.
After all, they've got similar facial markings, eye colors, coat colors and personalities.
But the Alaskan Klee Kai and the Siberian Husky are two different types of dogs that have their unique personalities and physical traits.
In this article, we're going to take a look at the difference between Alaskan Klee Kai and Siberian Husky for readers with an interest in both breeds.
I'll call upon my experience owning two Alaskan Klee Kai – Copper and Skye – to share insights into these petite dogs.
So with the introduction over, let's take a closer look at these two breeds, highlighting their similarities and differences.
Alaskan Klee Kai Vs Siberian Husky: History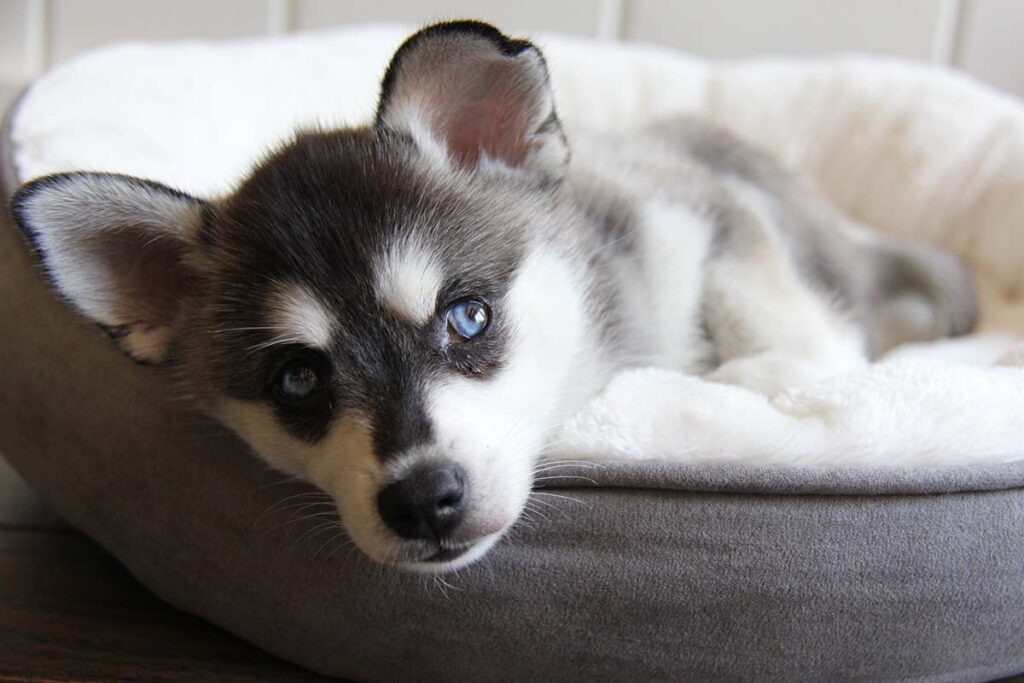 The Alaskan Klee Kai was created by an American lady called Linda Spurlin. Based in Alaska, Spurlin set about creating a Husky-like dog after she adopted an undersized Husky called Curiosity. Speaking to the Alaskan Klee Kai Association Of America's website, Spurlin explaned that the Alaskan Husky is the founding breed of the Klee Kai. She used Siberian Husky, Schipperke and American Eskimo Dog to refine her AKK. They were recognised as a breed by the United Kennel Club in 1997 after being granted status by the American Rare Breed Association two years earlier. At the time of writing, the Klee Kai isn't recognised by the American Kennel Club.
The Siberian Husky is a medium-sized working sled dog breed that originated in Northeast Asia where they were bred by the Chukchi people of Siberia for sled pulling, and companionship. They were first brought to North America in 1908 by a man named Arthur Walden. The Siberian Husky solidified their reputation as a loyal and hardworking breed when they travelled 674 miles in five days to deliver life-saving medication to Nome in 1925. The Siberian Husky was officially recognized by the American Kennel Club in 1930. In 2022, the Siberian Husky was ranked as the 22nd most popular dog breed in the USA by the American Kennel Club.
Alaskan Klee Kai Vs Siberian Husky: Size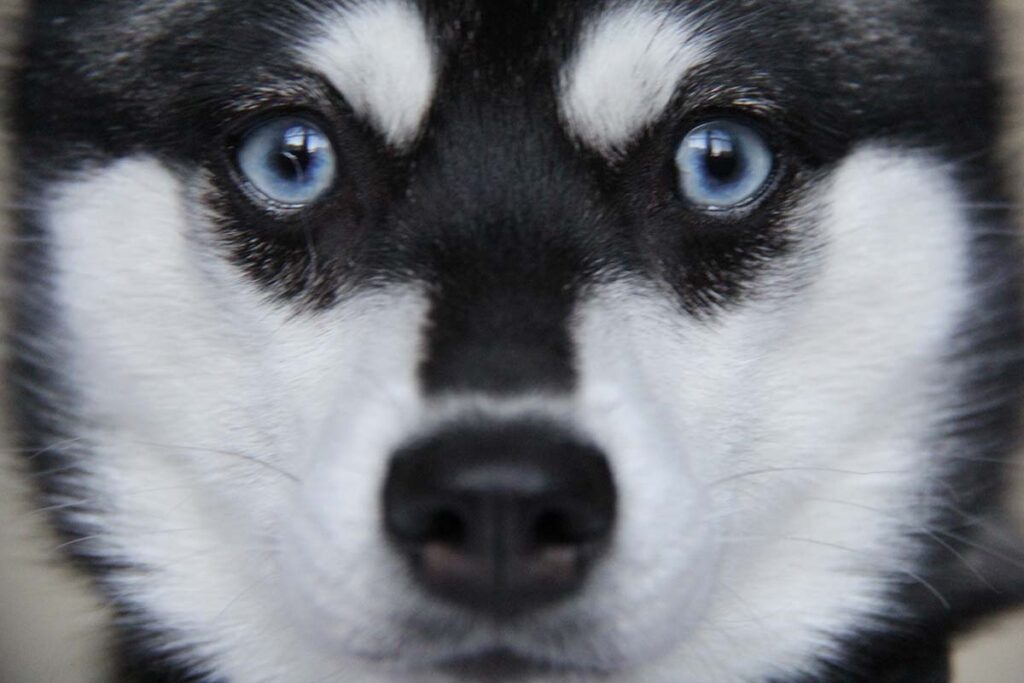 The Alaskan Klee Kai can come in three different sizes: standard, miniature and toy. The toy-size version of the Klee Kai can reach a height of up to 13 inches. Mini Alaskan Klee Kai should come in at a range between 13 and 15 inches. The standard AKK should reach a height between 15 and 17 inches. According to the United Kennel Club's breed standard for Alaskan Klee Kai, over 17 inches is considered a fault (for show purposes). Unlike other dog breeds, Alaskan Klee Kai are measured by their height rather than their weight. Most Klee Kai will range between 12 and 24 pounds. Copper and Skye are toy-sized Klee Kai as they're 13 inches tall. Copper weighs around 15 pounds and Skye is slightly lighter at 14 pounds.
Siberian Huskies are medium-sized dogs, slightly longer than tall. Males typically stand between 21 and 23.5 inches tall at the withers (the highest point of the shoulder blades) and weigh between 45 and 60 pounds. Females are slightly smaller, standing between 20 and 22 inches tall and weighing between 35 and 50 pounds. While this is the general height and weight range listed by the AKC, it's important to remember every Siberian Husky will be different. Some may be slightly longer or heavier than their counterparts.
Alaskan Klee Kai Vs Siberian Husky: Eye color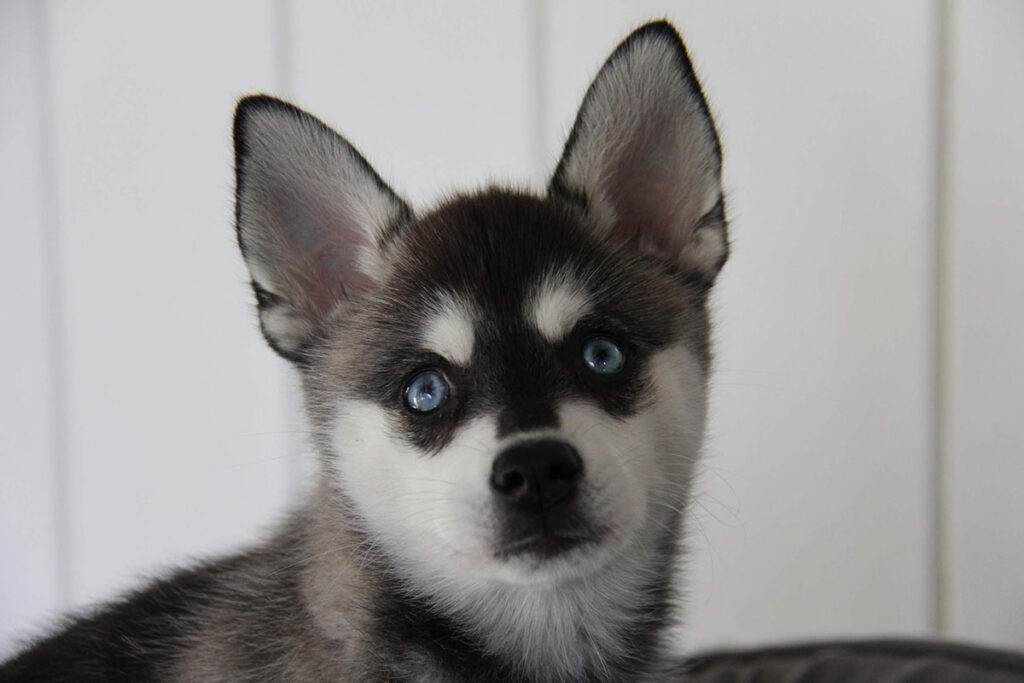 Alaskan Klee Kai will usually have blue or brown eyes, but some members of the breed may end up with amber eyes. Klee Kai can have two eyes of the same color, like Copper and Skye who have blue eyes. But some Klee Kai may have bi-eyes – two different eye colors or parti-eye – two colors in the same eye. The Alaskan Klee Kai breed standard states the following on eye color: "The eyes are of medium size and may be any color or combination of colors".
Siberian Huskies can have blue, brown, green, and parti-colored (two different colors in one eye). The color of a Siberian Husky's eyes is determined by genetics, and there is no correlation between eye color and health. Blue eyes are the most common eye color in Siberian Huskies, and they are often seen in dogs with a white or light-colored coat. Brown eyes are the second most common eye color, and they are often seen in dogs with a black or dark-colored coat. Green eyes are less common than blue or brown eyes, and they are often seen in dogs with a mixed coat color.
Alaskan Klee Kai Vs Siberian Husky: Appearance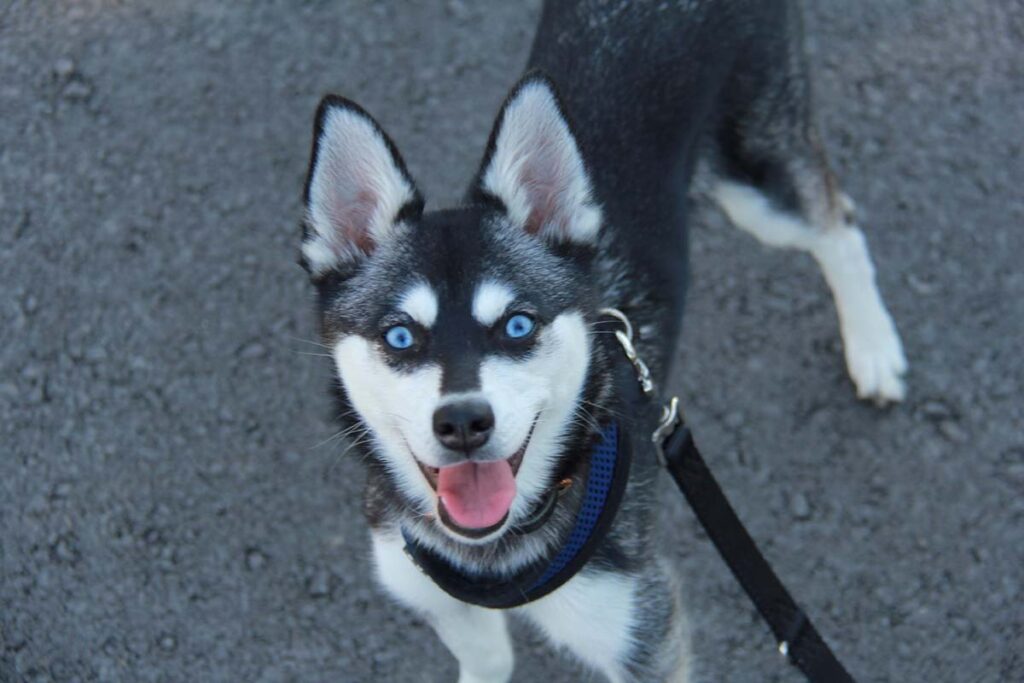 The Alaskan Klee Kai is a small dog that was bred to be a companion pet rather than a working dog like the Siberian Husky. They can have a black and white, gray and white or red and white coat. According to the UKC, all black or all white Alaskan Klee Kai are not permitted in accordance with the breed standard. Klee Kai have got a masked face, erect ears and a double coat.
The Siberian Husky coat can be a variety of colors, including black, white, gray, and red. Siberian Huskies have erect ears and almond-shaped eyes (traits associated with Klee Kai – too) that can be blue, brown, or a combination of both. These much-loved pets can have over 17 different color combinations so there's a lot of potential for variety within the Siberian Husky breed.
Alaskan Klee Kai Vs Siberian Husky: Temperament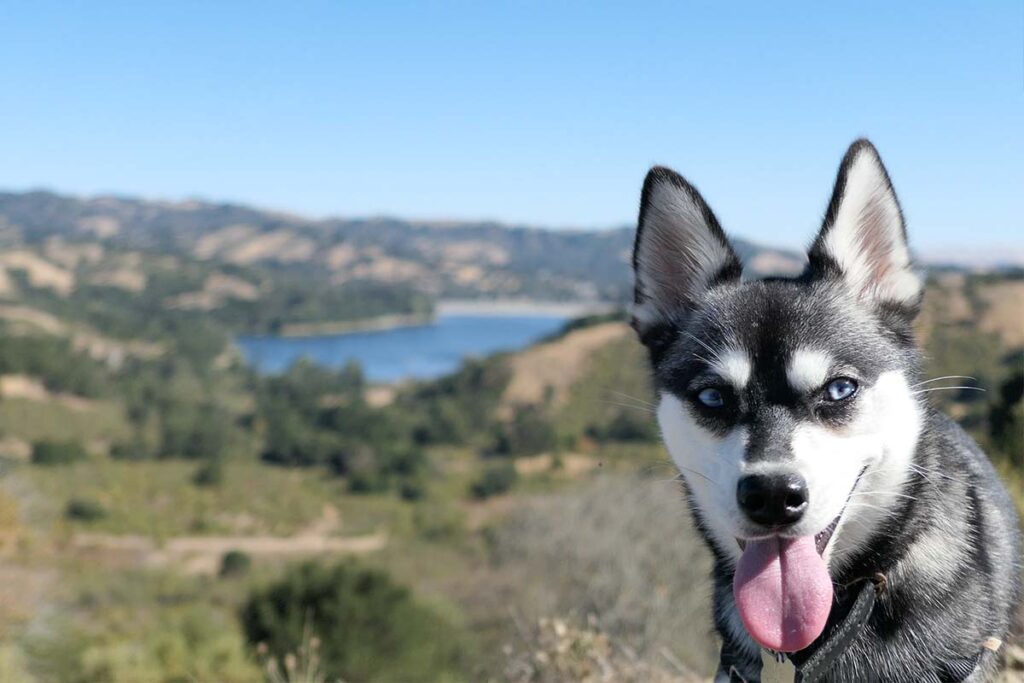 As companion dogs, you won't be surprised to learn that Alaskan Klee Kai enjoy the company of their pet owners. They'll become attached to family members, although they'll usually pick a favourite person and become their permanent shadow. In my experience with Copper and Skye, Klee Kai can have different reactions to meeting new people. For instance, Skye loves to be centre of attention and won't shirk away from attention. Copper can be more aloof and shy around strangers. Klee Kai are energetic, smart dogs who will need a lot of exercise, mental stimulation and training from a young age.
Siberian Huskies are known for their friendly and playful nature. They love to be around people and other dogs, and they are always up for a good time. They're intelligent dogs and are eager to please their owners. This makes them relatively easy to train. Siberian Huskies can also be independent and stubborn. This is important to keep in mind when training them, as they may not always respond to traditional methods of training. Siberian Huskies are very social dogs and do best when they have plenty of companionship. Like Klee Kai, they are not well-suited for homes where they will be left alone for long periods of time.
Alaskan Klee Kai Vs Siberian Husky: Shedding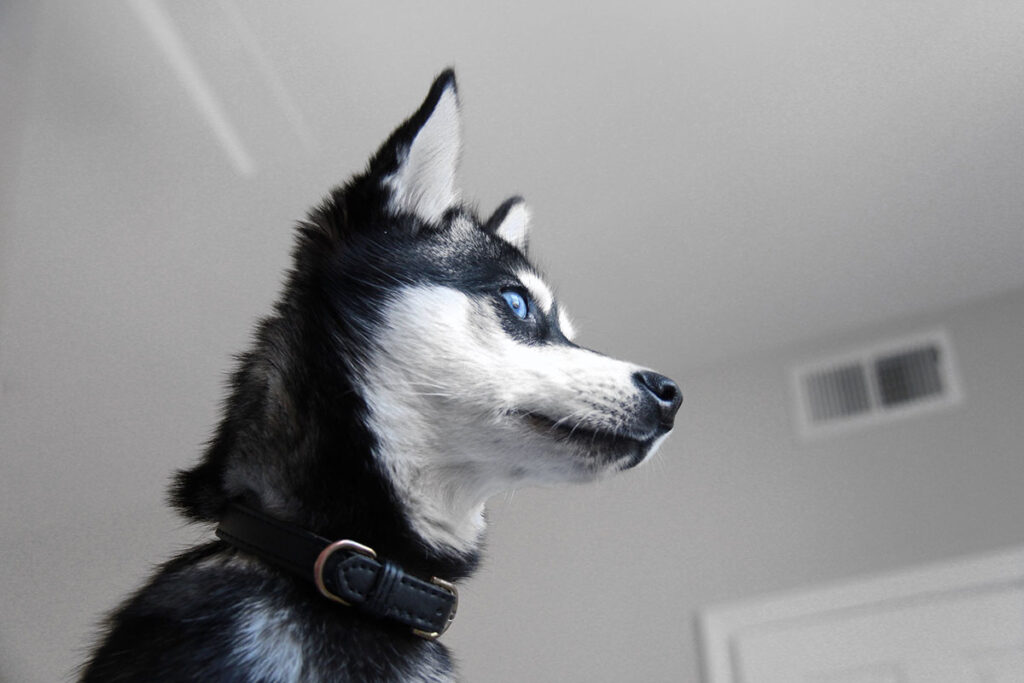 Alaskan Klee Kai have a double coat with a dense, thick inner coat and a coarse, long outer coat. Klee Kai aren't hypoallergenic as they'll usually shed throughout the year. They tend to blow out their coats twice a year at the change of the seasons.
The Siberian Husky has quite a bit in common with Klee Kai when it comes to shedding. Siberian Huskies are moderate to heavy shedders. They shed twice a year, in the spring and fall. You can help reduce shedding by brushing your Husky regularly.
Alaskan Klee Kai Vs Siberian Husky: Exercise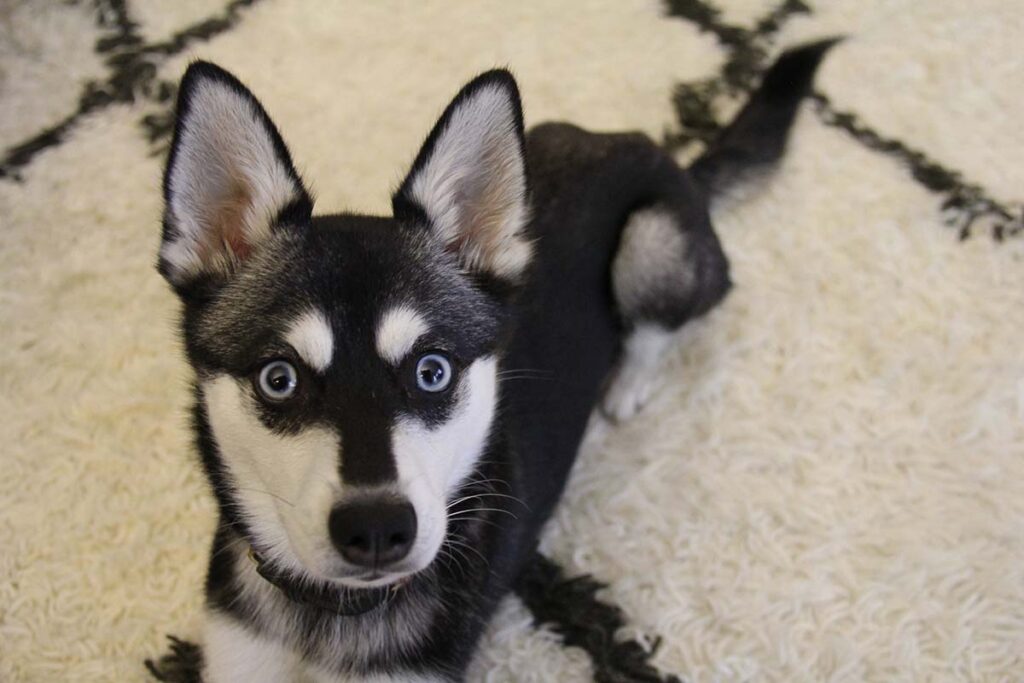 Alaskan Klee Kai will require between 60 and 90 minutes of exercise a day. As a general rule of thumb, I walk Copper and Skye twice a day for around 30-40 minutes. We try to play fetch or tug as well as mental stimulation games to tire them out. I would say Klee Kai need a lot of mental and physical stimulation so prospective owners should be prepared give their Alaskan Klee Kai sufficient exercise.
Siberian Huskies are working dogs that were originally bred to pull sleds. As a result, they are very active and require a lot of exercise. It's a good idea to give your Siberian Husky at least two hours of exercise per day. This can be in the form of walks, runs, playing fetch, or other activities that get them moving. Siberian Huskies will benefit from plenty of space to let off steam.
Alaskan Klee Kai Vs Siberian Husky: Price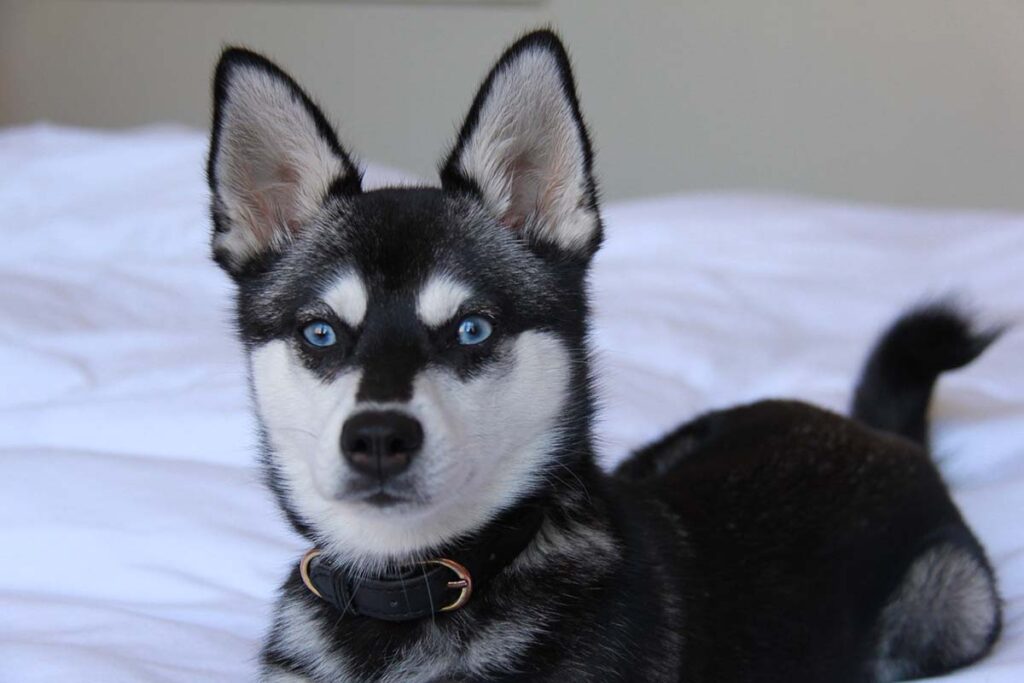 Alaskan Klee Kai will cost anywhere from $2000 to $4000 depending on the puppy's coat color, eye color, size and the breeder. It's a good idea to check out the breeders listed on AKKAOA.org. They've signed up to the organization's code of ethics. It's easy to fall for a Klee Kai scam where you end up with a Pomsky or Husky mix.
The average price range for a Siberian Husky puppy in the United States is $800 to $1,500. However, prices can vary depending on the breeder, the puppy's bloodline, and the location.
Alaskan Klee Kai Vs Siberian Husky: Wrapping Up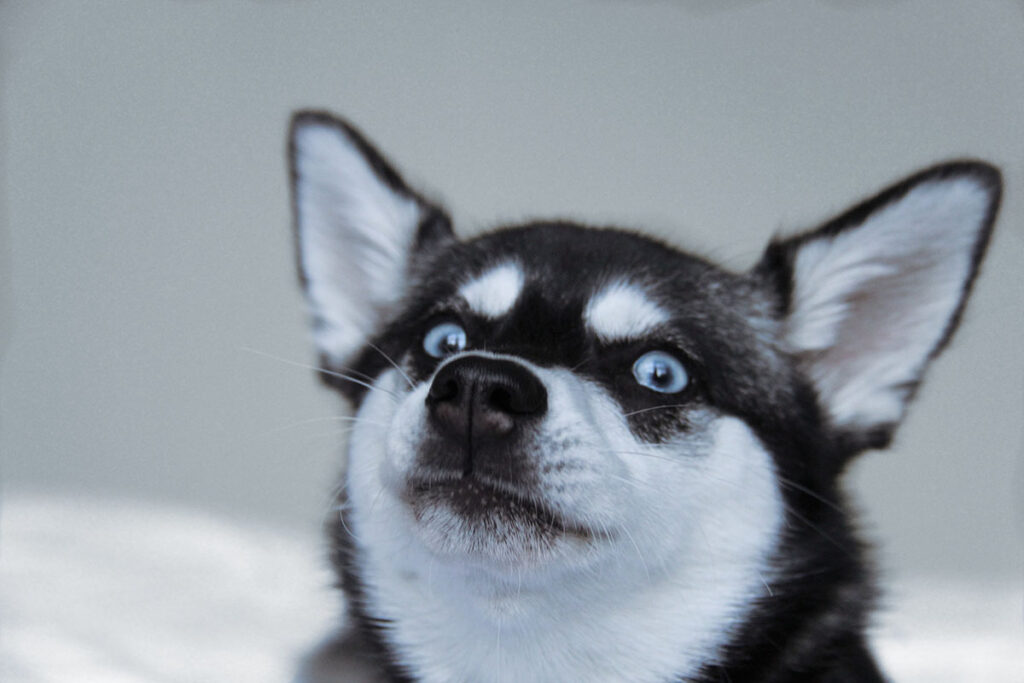 We've reached the end of our feature on Alaskan Klee Kai Vs Siberian Husky.
There are quite a few similarities, such as eye color, coat color, coat type, erect ears, behavioral traits like separation anxiety.
However, these two breeds do differ in a few ways. Obviously, Siberians are taller and weigh more than Klee Kai.
The Siberian Husky tends to be more outgoing than Klee Kai so will likely excel in different social situations whereas AKK can be skittish.
But every Siberian Husky and Alaskan Klee Kai will be different, so it's worth keeping in mind.