Alaskan Klee Kai are a relatively new dog breed that were created little over 40 years ago – but they're still a relatively uncommon dog breed.
If you're thinking about getting an Alaskan Klee Kai, we recommend doing a lot of research about the breed before you commit to bringing home one of these mini huskies.
Alaskan Klee Kai are a recognised dog breed by the United Kennel Club and you can only get an Alaskan Klee Kai by breeding two Alaskan Klee Kai dogs.
Unfortunately, there are a lot of scams online so it's important to adopt a careful approach to your search for an Alaskan Klee Kai dog.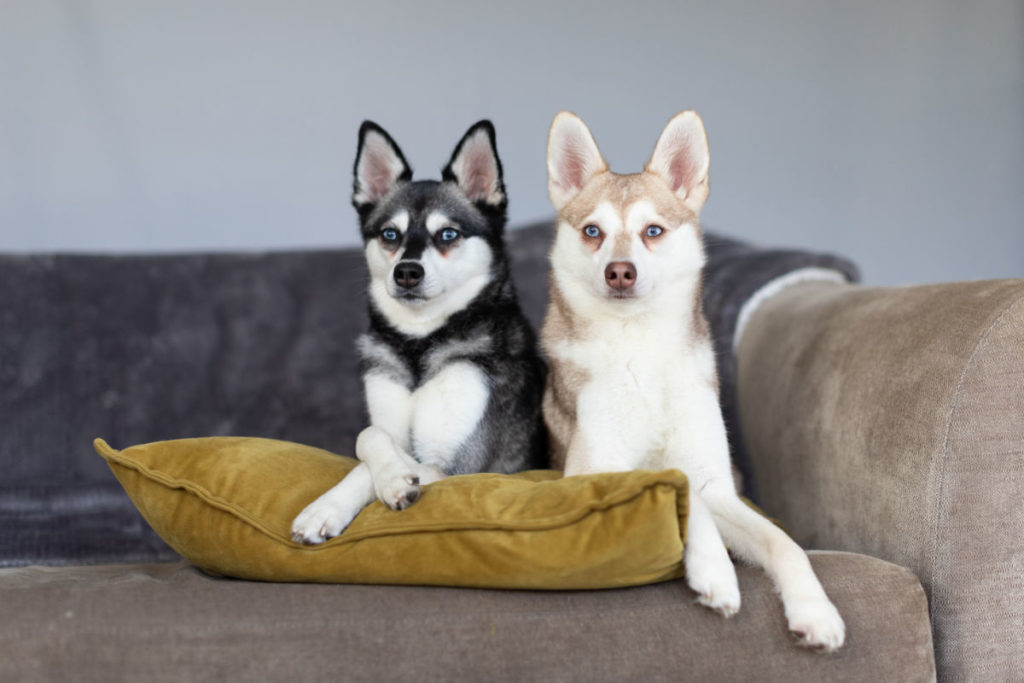 The best place to start is the Alaskan Klee Kai Association Of America's website where you can find a list of breeders who have signed up to the organization's code of ethics.
The founder of the Alaskan Klee Kai breed, Linda Spurlin, had the following to say on the topic of Alaskan Klee Kai breeders on AKKAOA's website.
If you want to be sure that you're getting a purebred Klee Kai then the Alaskan Klee Kai Association Of America is a great resource on AKK breeders along with information on these dogs in general.
We got our first Alaskan Klee Kai Skye in 2017 before Copper joined our pack in 2018. Both Skye and Copper came from the same breeder, who is based in California and Oregon.
Yasmin did a lot of research on the Alaskan Klee Kai breed and the different breeders before we eventually settled on Nordic Mini Husky. We placed a deposit to get on the waiting list before we drove from San Francisco to Los Angeles in September 2017 to get Skye.
You'll find that Alaskan Klee Kai puppies will usually range in price. The general price range is around $1,500 (£1,300) to $3,000 (£2,600). However, this may fluctuate ever so slightly.
If you find an Alaskan Klee Kai puppy advertised for less than $1,000 or more than $3,000, you should approach with caution because it could be a potential scam.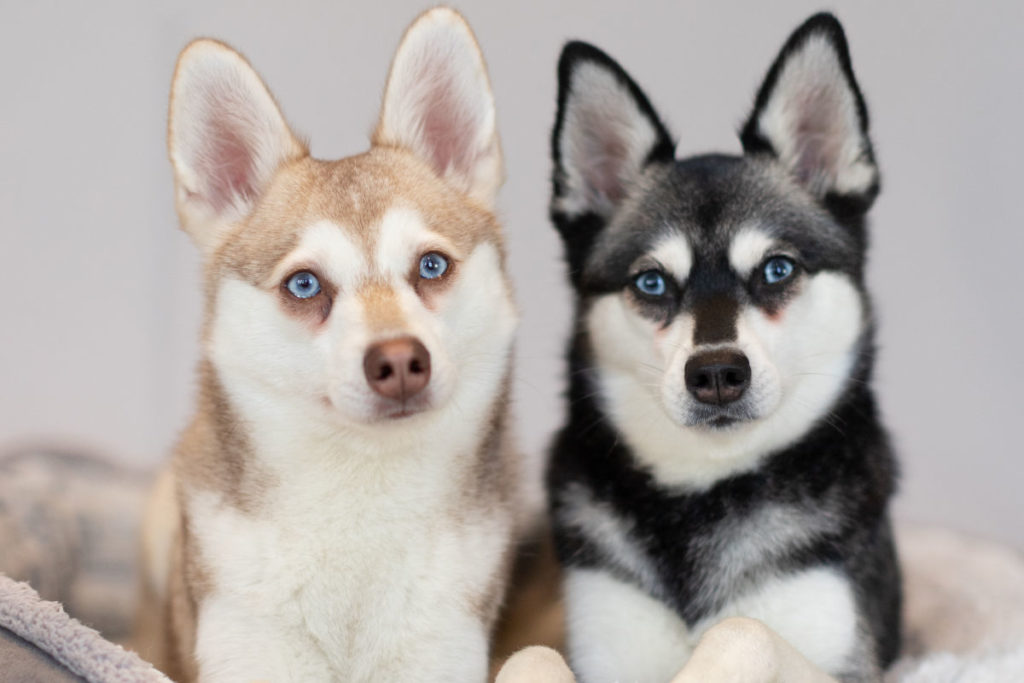 The price of an Alaskan Klee Kai puppy will vary depending on a couple of different factors.
Each Alaskan Klee Kai breeder will set their price range – so you may find a Klee Kai is a little more expensive than another Klee Kai depending on the breeders you contact.
Alaskan Klee Kai come in three different sizes – standard, miniature and toy. This can affect the price of a Klee Kai. Generally speaking, toy Klee Kai dogs are slightly more expensive.
If you're familiar with these mini huskies, you'll know that they can come in three different colors – black and white, gray and white and red and white.
Skye is a black and white Alaskan Klee Kai and Copper is a red and white Alaskan Klee Kai. During our research, we found that there were usually more black and white or gray and white Klee Kai puppies available.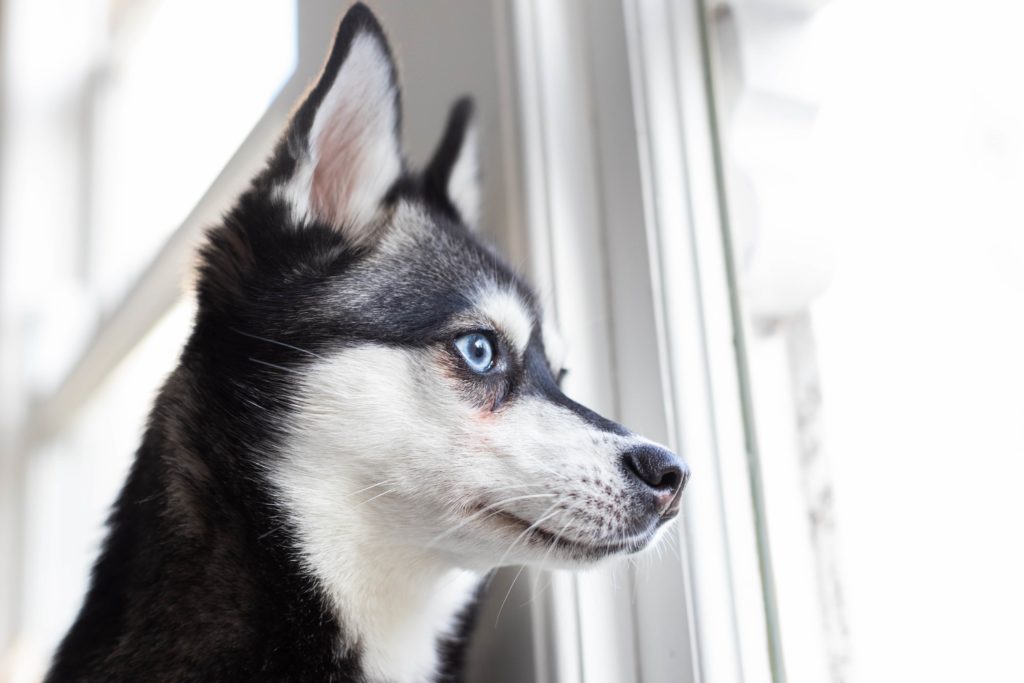 Another potential factor is eye color. Alaskan Klee Kai can have brown eyes, blue eyes or gray eyes. They can also have bi-eyes – so a blue eye and a brown eye. There's also a potential to have a Klee Kai with parti-eye – two different colors in the same eye.
We found that blue eyes or bi-eyed tended to be the more expensive eye color combination. We purposefully sought out a blue-eyed pup when we got Skye but Copper just happened to be available with blue eyes when we got him.
Spurlin, had the following advice for anyone looking for a Klee Kai on the AKKAOA's website.
This is great advice from the founder of the breed and should be followed by anyone considering an Alaskan Klee Kai puppy.
Our breeder sent us a questionnaire that we had to answer so she could learn whether we would be a good fit for a Klee Kai pup. We visited her home when collecting Skye and Copper so we could see our puppies interact with their Mom and other litter mates. It's a good idea to ask for proof of vet checks, get documentation for UKC registration and sort out the microchipping of your Klee Kai.
Now that we're at the end of our article on "How Much Is An Alaskan Klee Kai?", we hope that you know a little bit more about the breed and the average cost of one of these Alaskan Klee Kai puppies.
You should expect to pay between $1,500 and $3,000 for a Klee Kai.