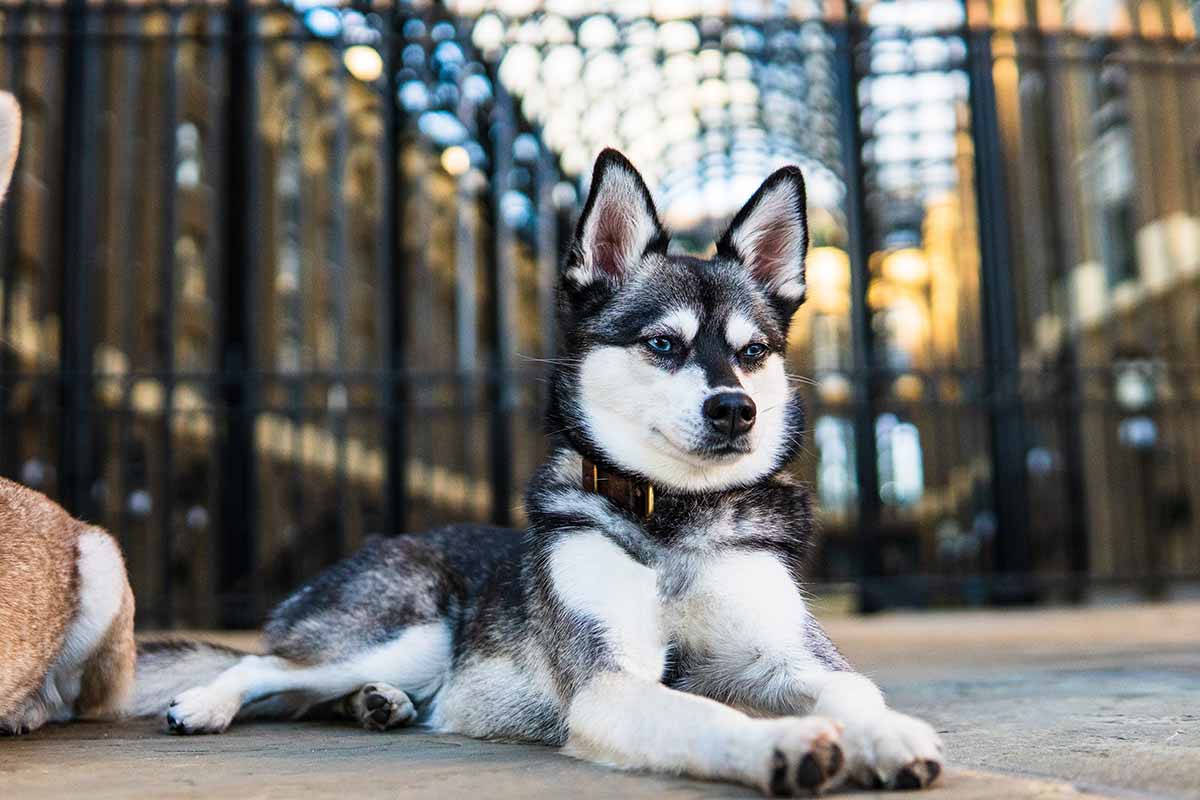 Alaskan Klee Kai are purebred dogs recognised by the United Kennel Club.
However, they're a relatively uncommon dog breed that can often be confused for other dog breeds due to their appearance and personalities.
Copper and Skye have regularly been confused for other dog breeds and mixes such as the Pomsky, Siberian Husky puppies and even Chihuahuas.
In this article, we're going to tackle the question of "What do is similar to a Klee Kai?".
We'll discuss the four breeds that were used to create the original Alaskan Klee Kai as well as other dog breeds that share similarities with Klee Kai.
So with the introduction complete, let's start our feature on dog breeds similar to Alaskan Klee Kai.
Breeds Used To Create Alaskan Klee Kai
Alaskan Husky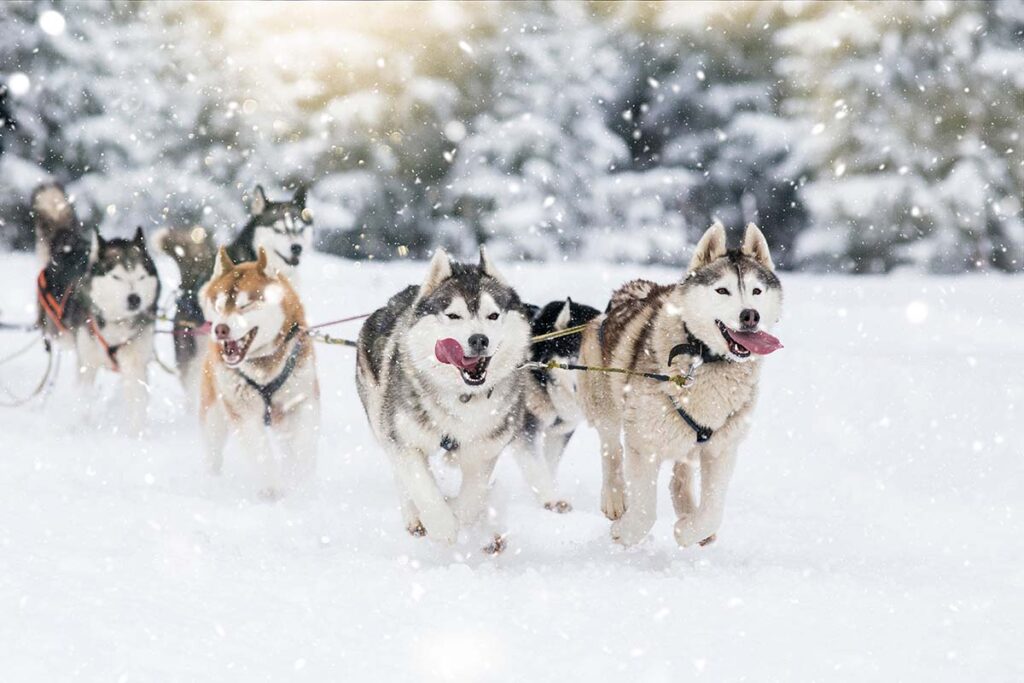 The Alaskan Husky is considered one of the founding breeds of the Alaskan Klee Kai. While the Alaskan Husky isn't recognised as a breed by the American Kennel Club or the United Kennel Club, they're a well-respect dog in Alaska and the United States of America. The Alaskan Husky has been developed over time through selective breeding of several different dog breeds. These are though to include the Siberian Husky, the Greyhound, and the German Shorthaired Pointer. Alaskan Husky have a reputation for being stellar sled dogs thanks to their strength, speed and endurance. They come in many different colors, including black, white, gray and brown. Alaskan Husky, like the Alaskan Klee Kai, have a thick double coat. Alaskan Huskies tend to be highly energetic, intelligent and trainable, all traits that can help these dogs make great pets as well as working dogs.
The founder of the Alaskan Klee Kai, Linda Spurlin, explained the role that the Alaskan Husky played in the creation of her AKK breed.
Siberian Husky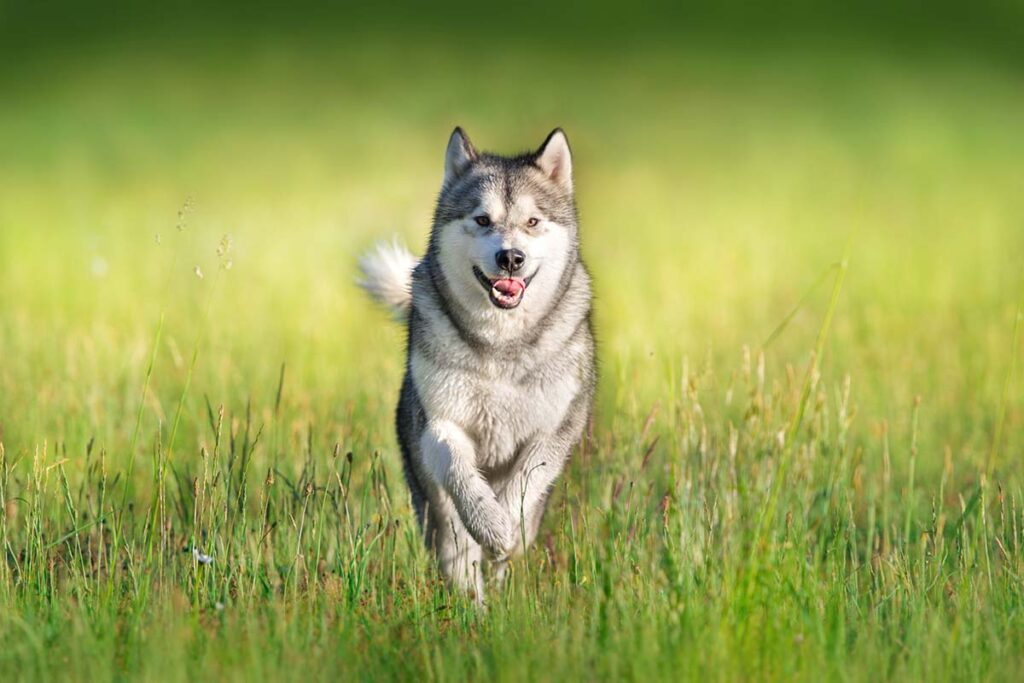 The second breed used to create Spurlin's Alaskan Klee Kai was the Siberian Husky. Unlike the Alaskan Husky, the Siberian Husky is recognised by the American Kennel Club and the United Kennel Club. These hard-working dogs originated from Northeast Asia where they were integral members of the nomadic Chukchi tribe. They were used to haul heavy loads over long distances. In the 20th century, the Siberian Husky became popular in North America thanks to their ability to excel in sled racing. Like the Alaskan Klee Kai, Siberian Huskies can have a black and white, red and white and brown and white coats, although they can also be all white (something which isn't acceptable in line with the Alaskan Klee Kai's breed standard). Siberian Huskies are more social and less skittish than Klee Kai, but they are talkative dogs like the AKK. Other traits shared by these two breeds include intelligent, stubbornness and trainability.
American Eskimo Dog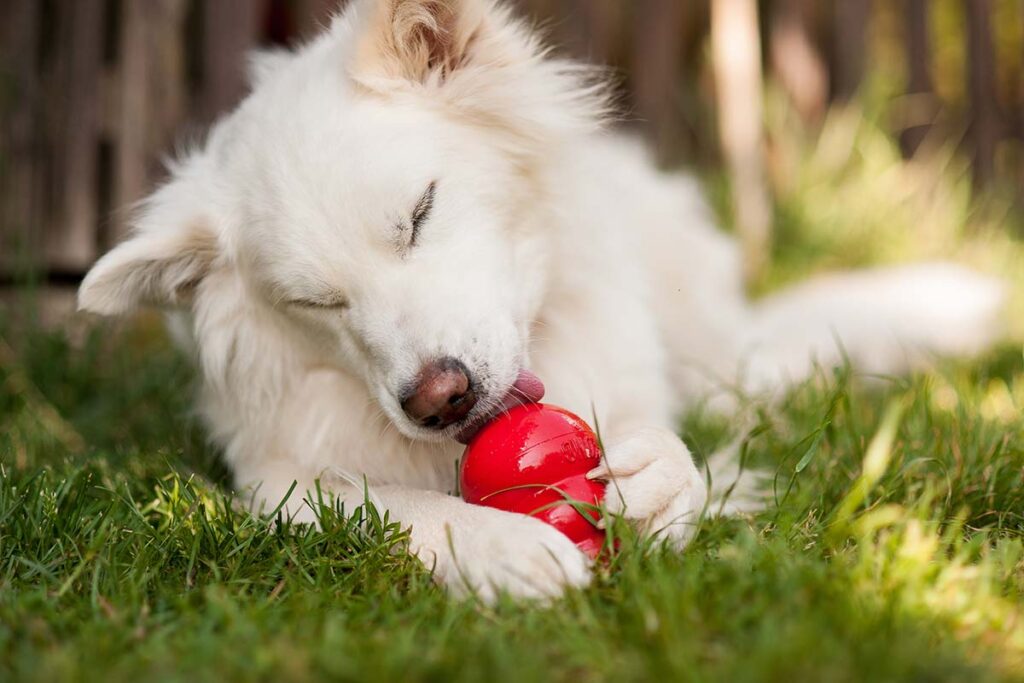 The American Eskimo Dog, also know as the Eskie or Eskimo Spitz, is thought to have originated from Germany. They're one of the four breeds that Spurlin relied upon to refine her Klee Kai. Just like the AKK, the American Eskimo Dog can come in four different sizes – standard, miniature and toy. They share a lot of the same traits as Alaskan Klee Kai, such as high intelligence, quick learners, easy to train, high energy and great companions. American Eskimo Dogs, like Alaskan Klee Kai, tend to be alert so they can be effective watch dogs. However, all-white Alaskan Klee Kai aren't permitted under the breed standard which is a key difference to the all-white American Eskimo Dog.
Schipperke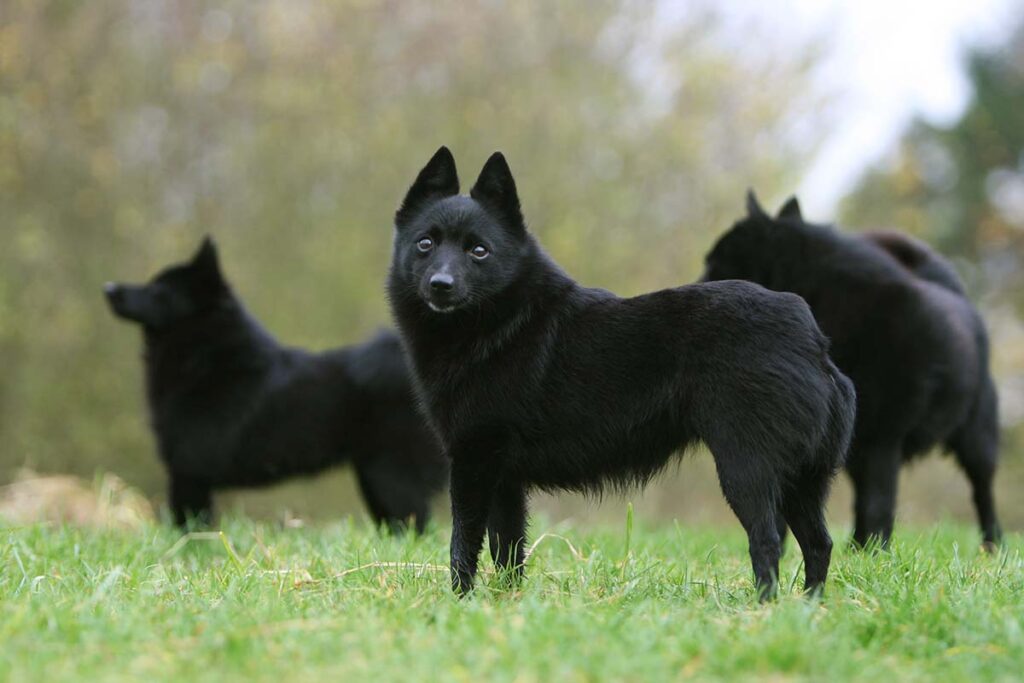 You may not have heard of the Schipperke until this article. They're the fourth breed used to create the initial Klee Kai bred by Spurlin. They're a small black dog that originated in Belgium in the 16th century. The Schipperke was traditionally a boat or barge dog – they were bred to be watchdogs on canal barges. Just like the Klee Kai, they're known for their playful and active personalities. They can make excellent companions and watchdogs. Like the Alaskan Klee Kai, they've got a thick, double coat that sheds moderately throughout the year.
Other Breeds That Are Similar To Alaskan Klee Kai
Pomsky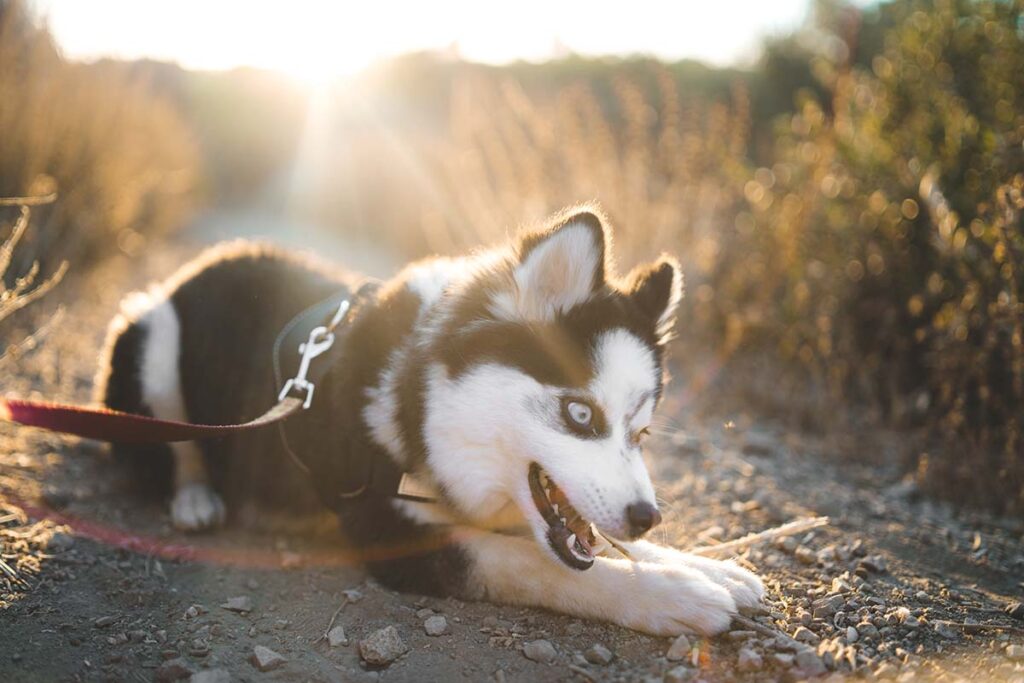 The Pomsky is a cross breed that are often mistaken for Alaskan Klee Kai. However, there's a key difference. The Alaskan Klee Kai is considered a purebred dog but the Pomsky is not. There is no Pomsky breed standard and they're not recognised by the American Kennel Club nor the United Kennel Club. They're a cross between a Siberian Husky and a Pomeranian. The mix breed is thought to have originated in the USA during the 2000s. They'll usually weigh more than a Klee Kai at around 20 to 30 pounds but have a similar height range of 10 to 15 pounds. As a result, there is some controversy surrounding the breed and its breeding practices. It is important to do thorough research and work with a reputable breeder if you are considering getting a Pomsky. If you're looking for a Klee Kai, it's important to do careful research and refer to the AKKAOA.org to find trusted breeders. We wouldn't recommend purchasing a Klee Kai from an online pet shop or physical pet shop as it's likely a scam.
Keeshond
The Keeshond is a medium-sized dog breed that originated in the Netherlands in the 18th century. They've got a pale gray or cream color coat with a mxiture of gray and black tips. They've got a double coat just like the Alaskan Klee Kai that requires a lot of grooming. They're intelligent, trainable and loyal like the Klee Kai. Keeshond are watchdogs and will alert their owners to any strange sounds outside just like the Alaskan Klee Kai.
Samoyed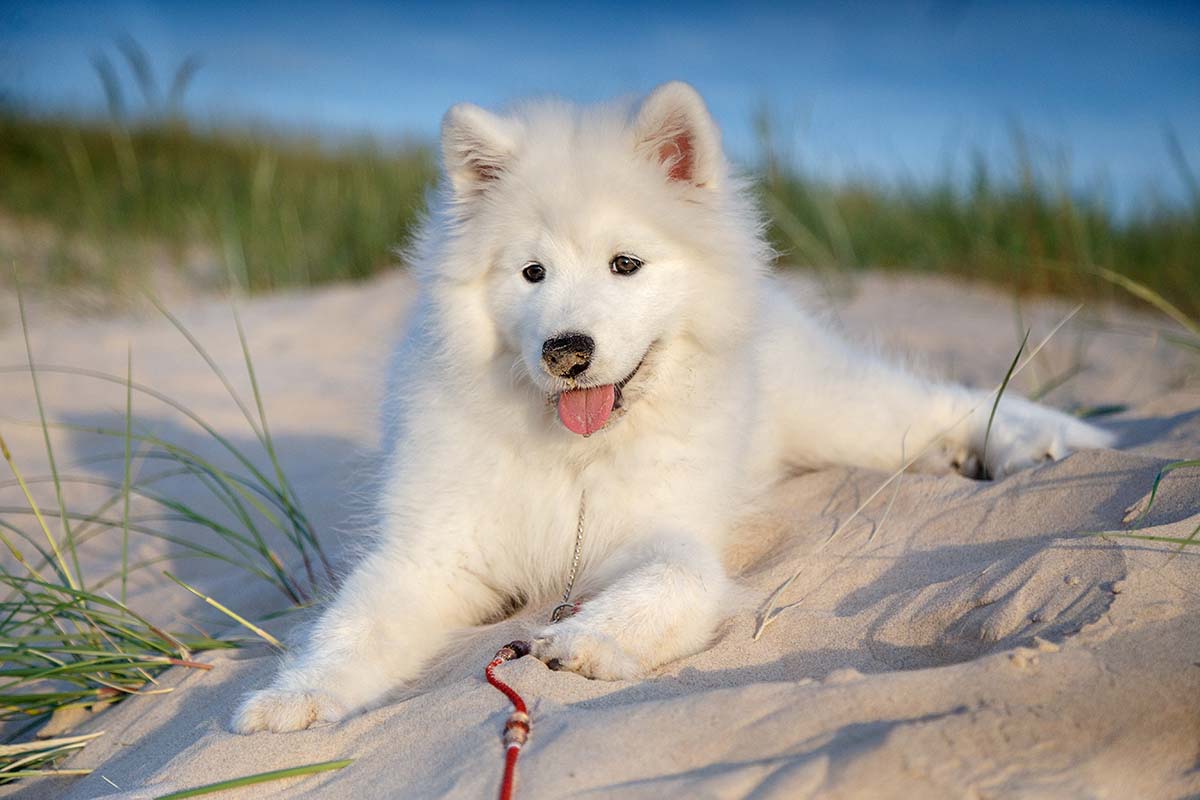 The Samoyed is medium-sized dog breed that came from Siberia. Nowadays, you can find Samoyeds throughout the world. They're easily identifiable thanks to their thick, fluffy, white coat that served to keep them warm in cold conditions. Samoyeds have friendly and affectionate personalities that can make them great pets. Samoyeds were originally bred for herding reindeer, hunting, and hauling sledges but they can make excellent companion pets.
Finnish Lapphund
The Finnish Lapphund is another dog breed that could be confused for an Alaskan Klee Kai. As their name suggests, they hail from the Lapland region of northern Scandinavia. They were originally bred to work as herding dogs and reindeer herders. They can have coat colors that range from black, brown, gray and cream. Just like many of the other breeds in this feature, they're intelligent and highly trainable but require lots of socialization from a young age. They're recongised by the AKC and the UKC.
Alaskan Malamute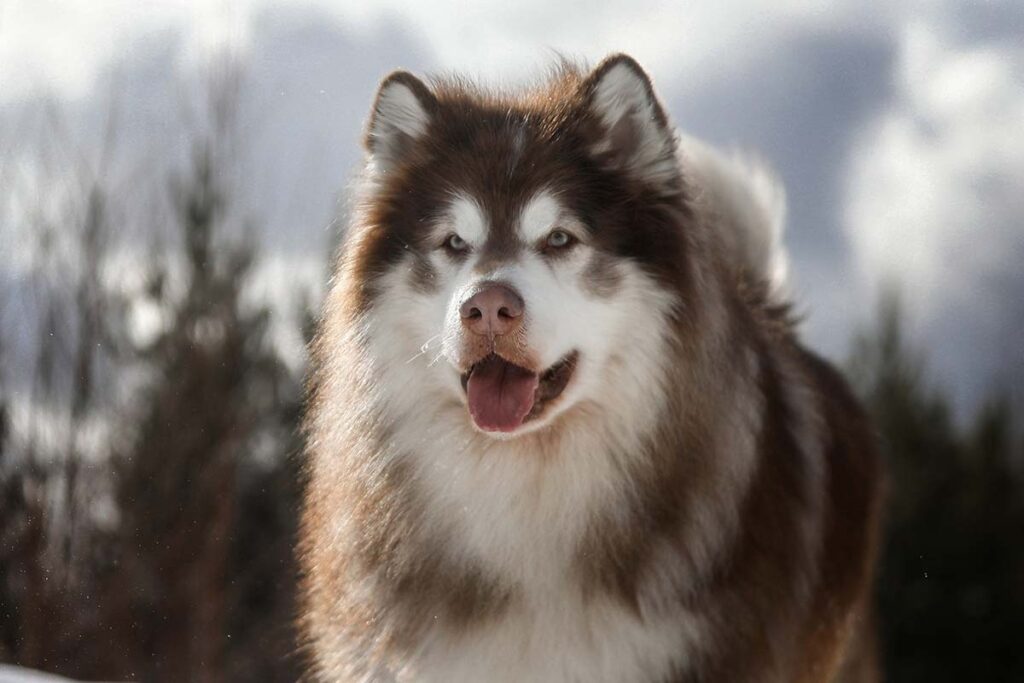 The Alaskan Malamute is a large dog breed that originated in Alaska and was originally bred for hauling heavy freight. The Mal is a much, much bigger dog than the Alaskan Klee Kai but they do hail from Alaska like the AKK. They've got similar coat colors and eye colors, alongside having a Spitz-like appearance. Yet Malamutes can weigh up to 71 and 95 pounds and can grow to a height of 22 to 26 inches. They are highly intelligent and trainable dogs, but can be stubborn at times and require consistent training and socialization. They are social animals and enjoy being around people. They are good with children and make great family pets.
Husky Chi
The Husky Chi (can also be called Huskyhuahua, Chi Husky or Chiwhahaha) are a cross between a Siberian Husky and a Chihuahua. They're very uncommon and likely to result of unintentional mating considering the size of the breeds concerned. Having said that, we've included the Husky Chi in this article because we always get asked if Copper and Skye are a Husky Chihuahua mix.