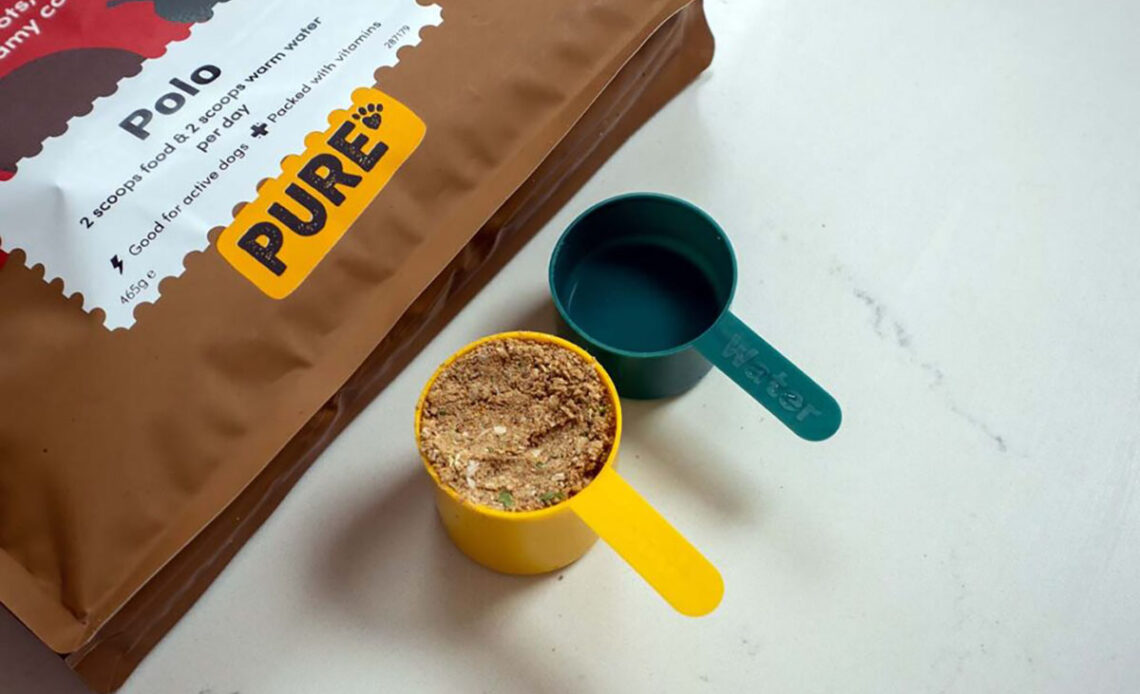 Last Updated on September 7, 2023 by Kieran
Are you thinking about making a switch to your dog's diet but can't pick between Pure Pet Food and Tails?
I've fed both of these pet food brands to my Alaskan Klee Kai so I've witnessed firsthand some of the pros and cons of Pure Pet Food and Tails.
They're two dog food brands in the UK who are attempting to make pets happier and healthier by introducing balanced and complete meals to their diet.
Pure and Tails allow dog owners to opt for a healthier approach to their dog's nutrition so they can ditch store-bought kibble or wet food.
In this article, we're going to be looking at Pure Pet Food Vs Tails, examining the differences and the similarities, as well as giving our verdict.
Pure Pet Food
Website: purepetfood.com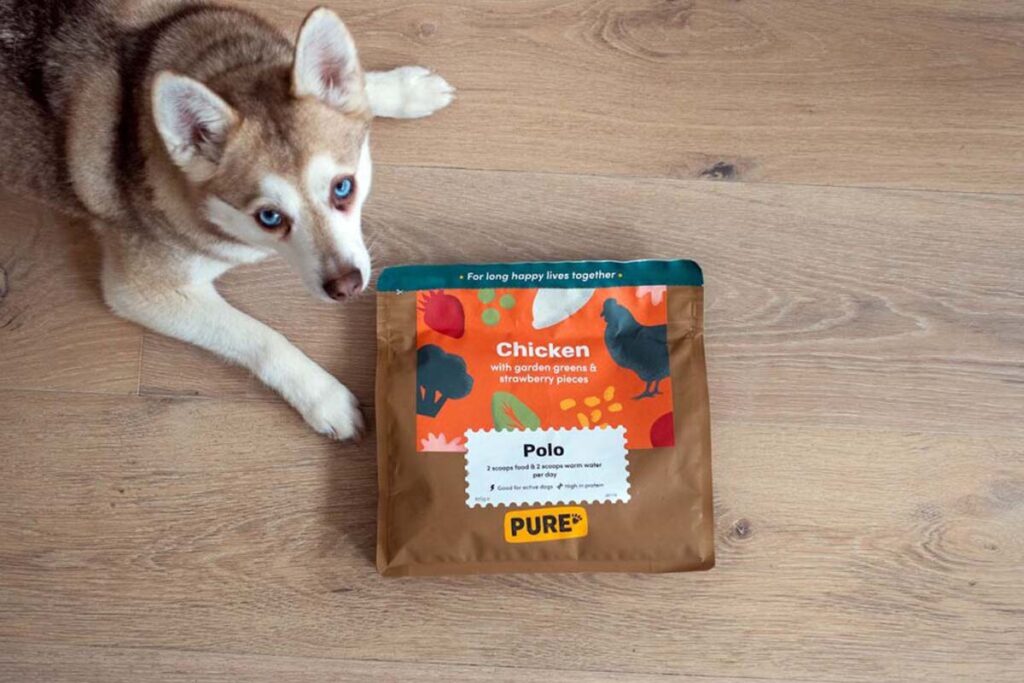 Pure Pet Food are a dog food company based in Yorkshire in England where they cook their air-dried meals for British dogs. They use high-quality ingredients so you can be confident that Pure's meals contain real meat, fruit and vegetables plus superfoods. Pure emphasise on their website that they only use natural ingredients. Their recipes don't contain any additives, nasties or preservatives. Pure explain that their air drying cooking method allows the ingredients to retain their nutritional integrity and maximum flavour, unlike other dog food companies who make their dog food at harsh temperatures. Pure's recipes are approved by vets so you can have peace of mind that the experts have given their seal of approval. To create your dog's meals, you just add water to their air-dried food. Pure offer a customised service – you have fill out their sign-up questionnaire so they can tailor their meals to meet your dog's needs. Unlike some other brands, Pure can be stored in the cupboard rather than taking up space in the fridge and freezer. Pure have an average rating of 4.7 stars based upon over 4,000 reviews on independent review website Trustpilot. They've got a particularly great reputation for dogs with sensitive tummies or digestive issues.
Our Experience
We fed Pure for a couple of months and it was a hit with Copper and Skye. They enjoyed Pure's meals which was a great sign. I felt confident that my dogs were eating balanced and complete meals, having researched the ingredients, cooking processes and read about their vet approval. It was great to be able to store Pure's meals in the cupboard rather than other dog food companies whose food need to be stored in a fridge or freezer. They only slight drawback is dog owners will need to prepare the meals by combining the air-dried food with water.
Tails
Website: www.tails.com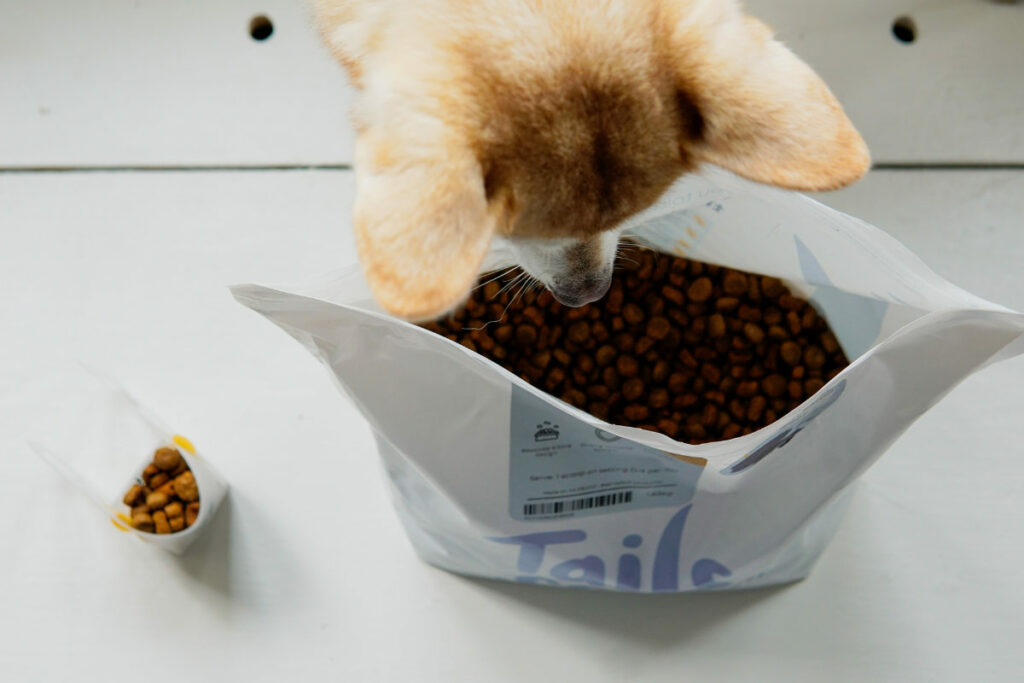 Tails are an extremely popular dog food company in the UK. They've got a range of different options, including kibble and wet food. Just like Pure Pet Food, Tails are trying to offer a healthier alternative to regular dry food or wet food that you may find in your local store that sometimes have confusing labels. Instead, Tails will ask for key details about your dog so they can tailor their food accordingly. These include age, weight, breed, activity level and much more. They add that your dog's personalised blend is made with precise nutrients for their health needs and will adapt as they age. Tails' website explains that their recipes contain proteins, root vegetables and whole grains with no additives or nasties. The price of your dog's food will depend on their breed and size. Should you decide to go for dry food, you could also avail of their wet food options to add more flavour to your dog's meals.
Our Experience
Just like Pure Pet Food, we did give Tails a try for a month or so. I was impressed with the sign-up process and the welcome box when we received our first meals. Tails were very thorough with regards to the information about the food, the potential benefits and how to make the transition successfully. They include a handy scooper that is customisable to each individual dog. However, my dogs didn't take to the food as much as I hoped. They were picky – Skye has always been a fussy eater but even Copper was unsure about it. We did notice some extra gas. Ultimately we moved away from it.
Pure Pet Food Vs Tails: My Pick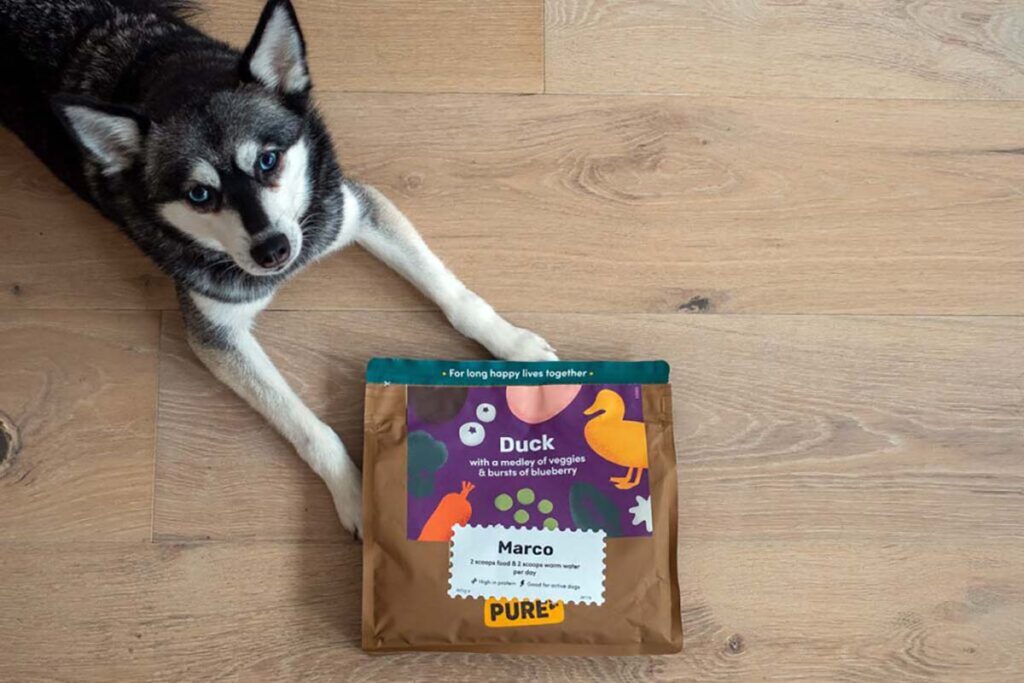 So we've reached the key part of the article. Who do we recommend: Pure or Tails?
Based upon our experience, I'd recommend Pure ahead of Tails for a number of reasons. I like that Pure use an air-dried method to create their recipes that helps to maintain the nutritional integrity of the food.
Perhaps the biggest factor in this decision is Skye and Copper. They enjoyed their Pure meals and I liked the variety of recipes on offer through their website. But for Butternut Box, we'd have stuck with Pure.
Having said that, Tails are a good option and your dog may love their food much more than Copper and Skye. My two Klee Kai are just fussy, especially Skye.
Pure Pet Food Vs Tails: Wrapping Up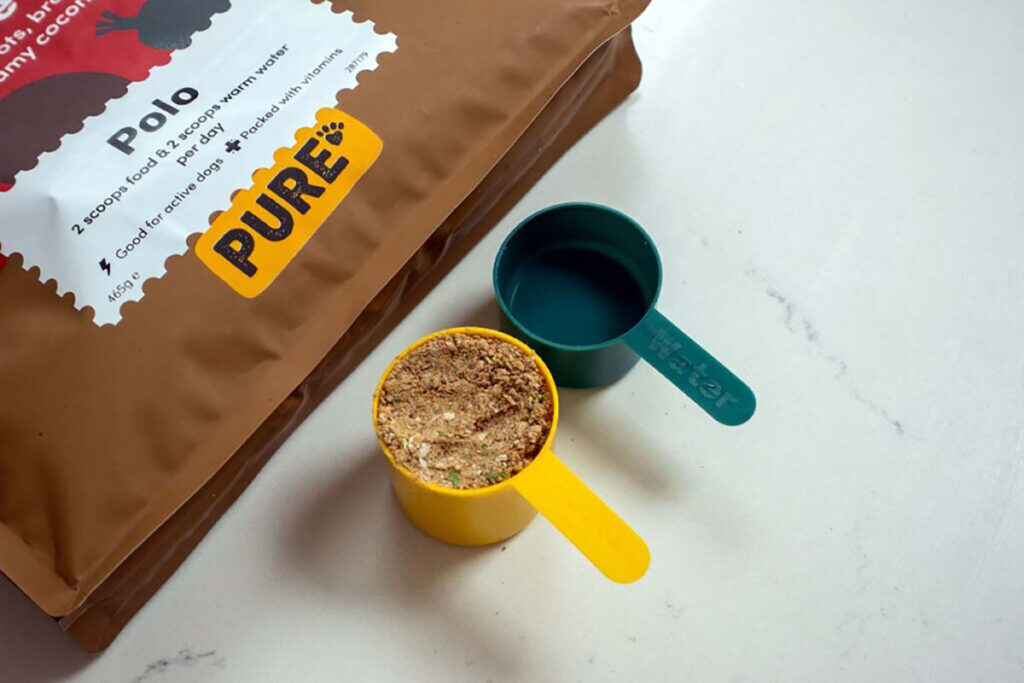 We've reached the end of our article on Pure Pet Food Vs Tails.
If you're ditching store-bought kibble in favour of Pure or Tails, you're making a good decision. Your dog will get to enjoy tailored meals that are created using high quality ingrdients.
However, I would give Pure Pet Food a slight edge over Tails based upon my experience with both brands.