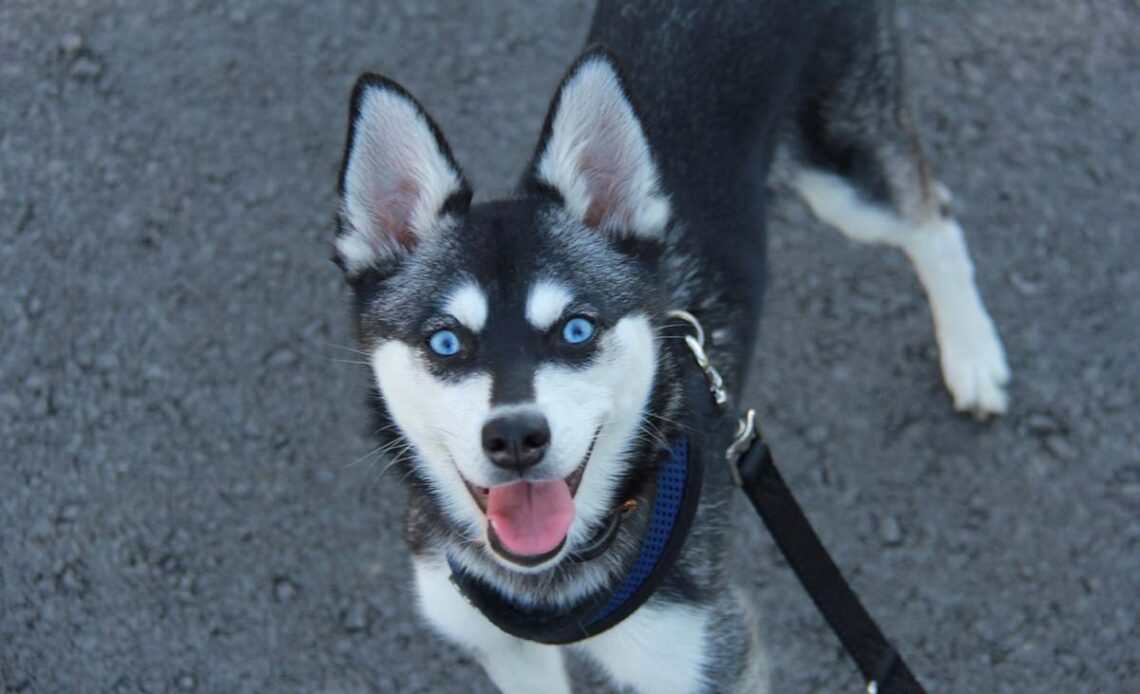 Last Updated on October 14, 2023 by Kieran Beckles
Have you been considering getting an Alaskan Klee Kai but you struggle with allergies and you're wondering whether Klee Kai are a hypoallergenic breed.
While there is no such thing as a completely hypoallergenic dog, there are some breeds who have more hypoallergenic traits than other type of dogs so they can be suitable for allergy sufferers.
Although neither Yasmin, my daughter or I have allergies to dogs, there are some members of our extended family who do struggle with allergies around cats and dogs.
In all honesty, I never considered whether Alaskan Klee Kai were hypoallergenic dogs before we brought home Skye in 2017 (and I hadn't really researched their shedding levels, either).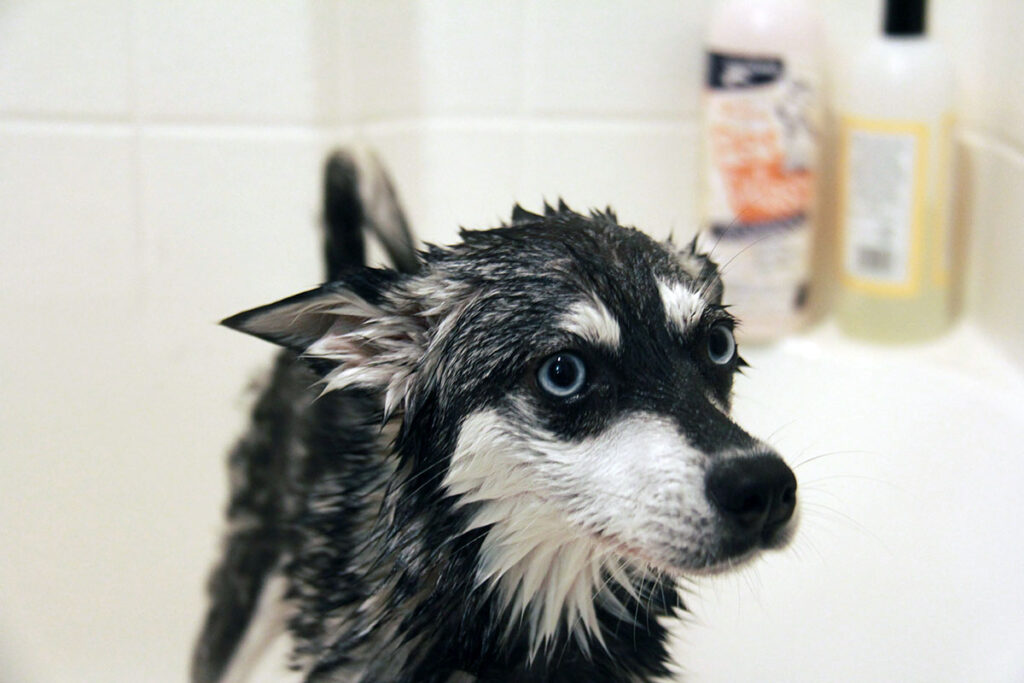 With hindsight, I wish I had done a little more reading up about the Alaskan Klee Kai breed so I could've been better prepared for the sheer amount of hair these little dogs shed.
In this article, I hope to help Alaskan Klee Kai enthusiasts who are weighing up whether to get one of these mini huskies but are concerned about allergies and shedding.
So I'll start by tackling the question of whether Alaskan Klee Kai are hypoallergenic before discussing the topic of hypoallergenic dog breeds and Alaskan Klee Kai shedding.
Are Alaskan Klee Kai Hypoallergenic?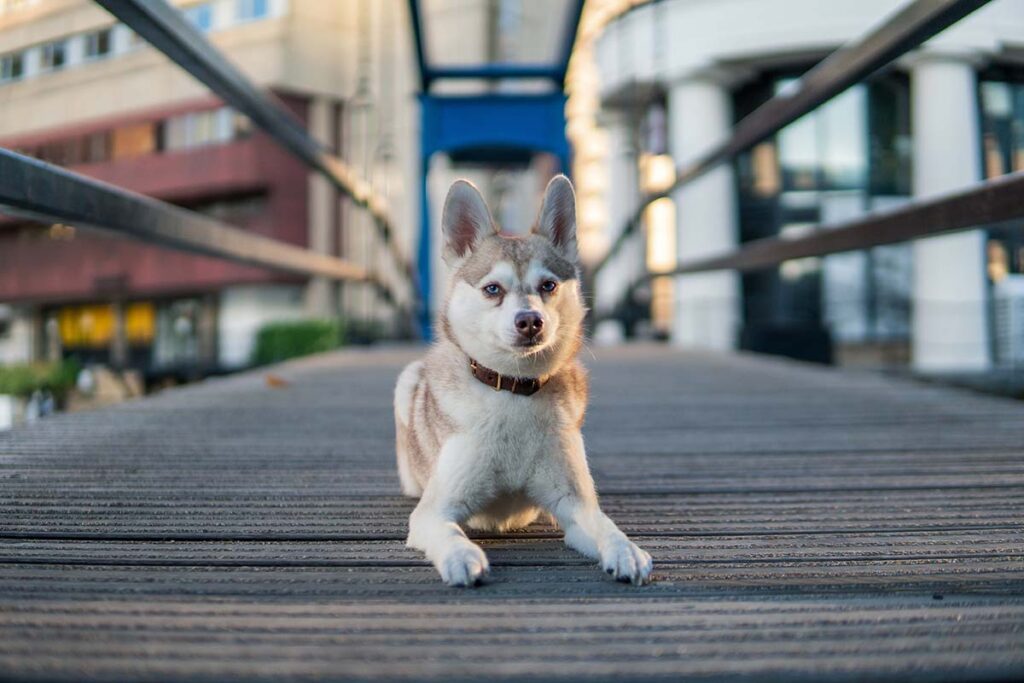 Alaskan Klee Kai aren't an example of a hypoallergenic dog breed so they're likely a bad choice for allergy sufferers looking to adopt a dog or bring home a puppy.
These Mini Huskies are were created using Alaskan and Siberian Huskies alongside American Eskimo Dogs and Schipperke.
All four dog breeds have a reputation for being moderate to high shedders – so it's hardly a surprise Alaskan Klee Kai aren't hypoallergenic dogs.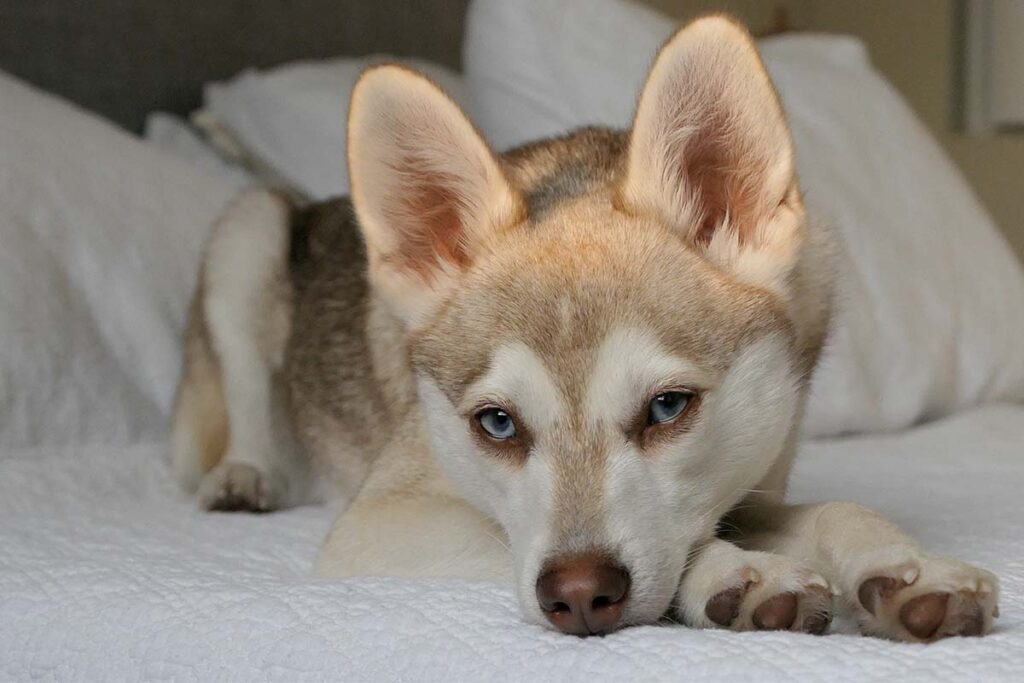 As I mentioned in the introduction, I've got two family members who struggle with allergies (ironically my two brother-in-laws who are cat lovers).
While neither have extreme allergic reactions around Copper and Skye, my Klee Kai do appear to slightly trigger their allergies.
Alaskan Klee Kai are relatively high shedders and produce pet dander which are two of main causes of allergic reactions.
What Is A Hypoallergenic Dog?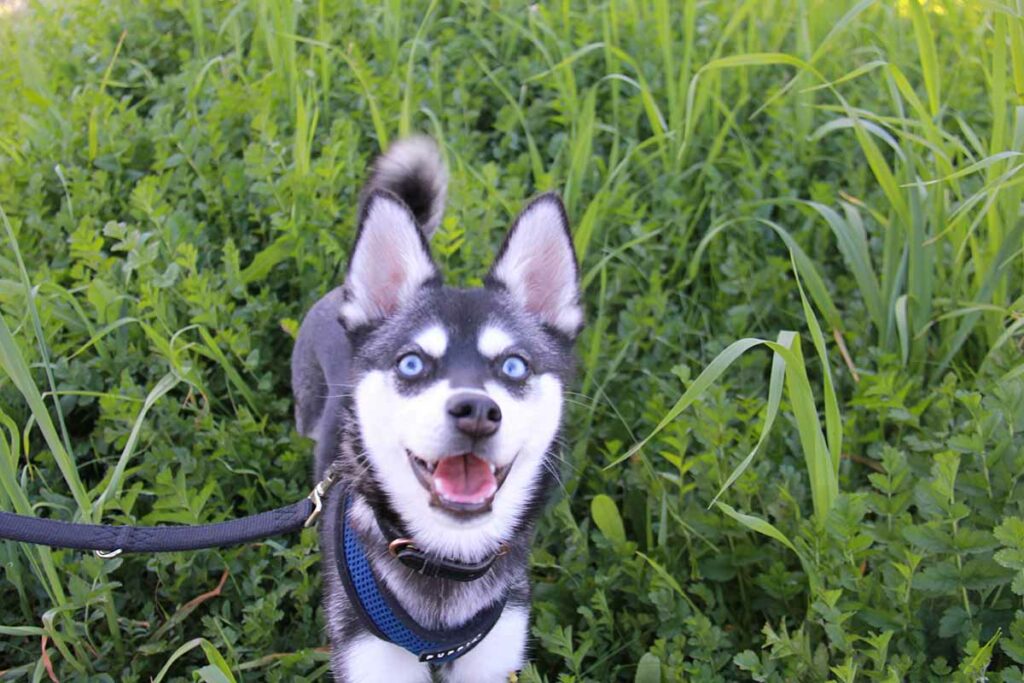 A hypoallergenic dog breed is one that is less likely to trigger a person's allergies if they tend to suffer with allergies around dogs.
It's important to note that there's no such thing as a completely hypoallergenic dog breed despite what you may read online.
I was surprised to learn that breeds or hybrid breeds often billed as hypoallergenic can still trigger allergies due to their salvia or urine.
They can also carry potential allergens into your home via their coat if pollen gets caught.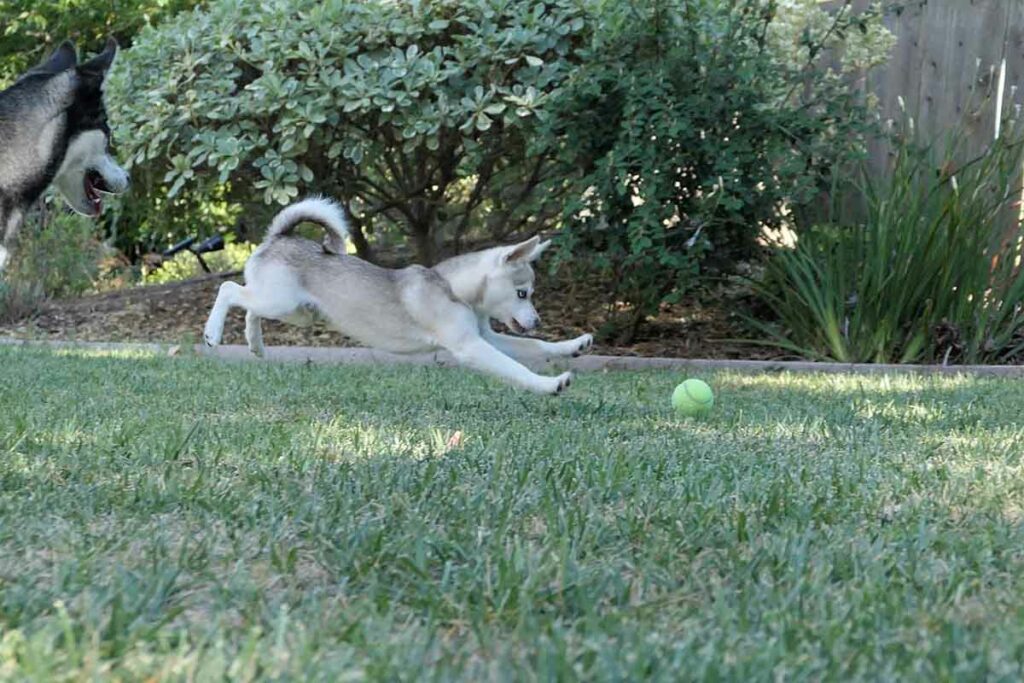 Having said that, hypoallergenic breeds are a better option for allergy sufferers who are set on bringing home a dog. You can check out the hypoallergenic breeds recommended by the American Kennel Club.
The Alaskan Klee Kai breed doesn't make the AKC's list of recommended breeds.
Do Alaskan Klee Kai Shed?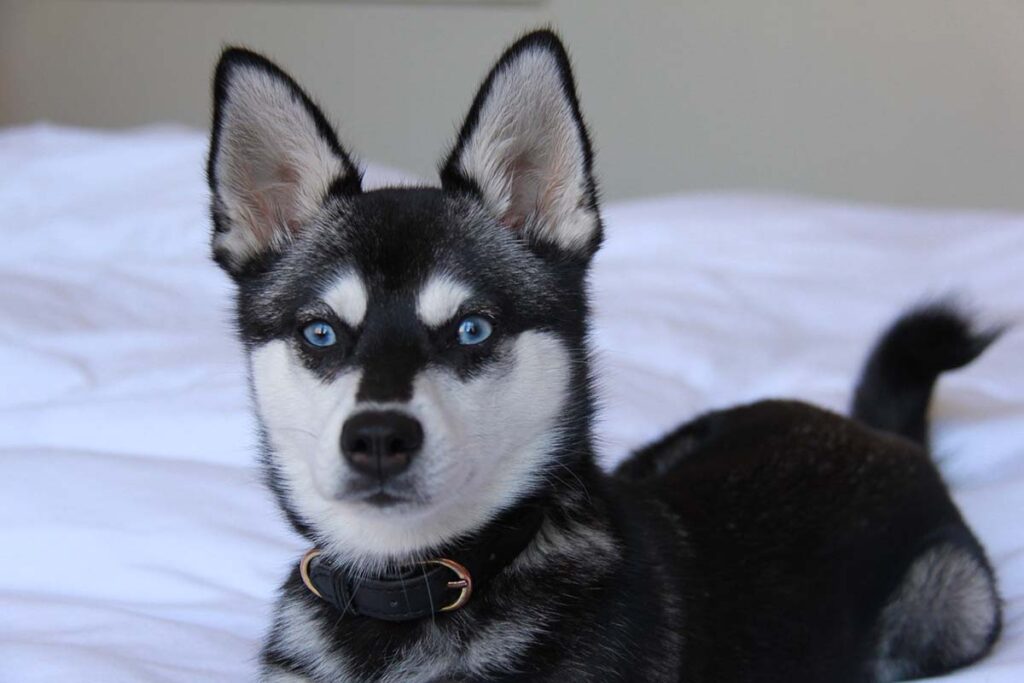 I've tackled the subject of Alaskan Klee Kai shedding in more detail in this article but I'll provide a brief overview for my readers who are new here.
The Alaskan Klee Kai have a double coat – a coarse outer coat and a dense under coat.
Alaskan Klee Kai tend to shed throughout the year – Copper and Skye never stop! However, Alaskan Klee Kai will typically shed a lot more at the changing of the seasons.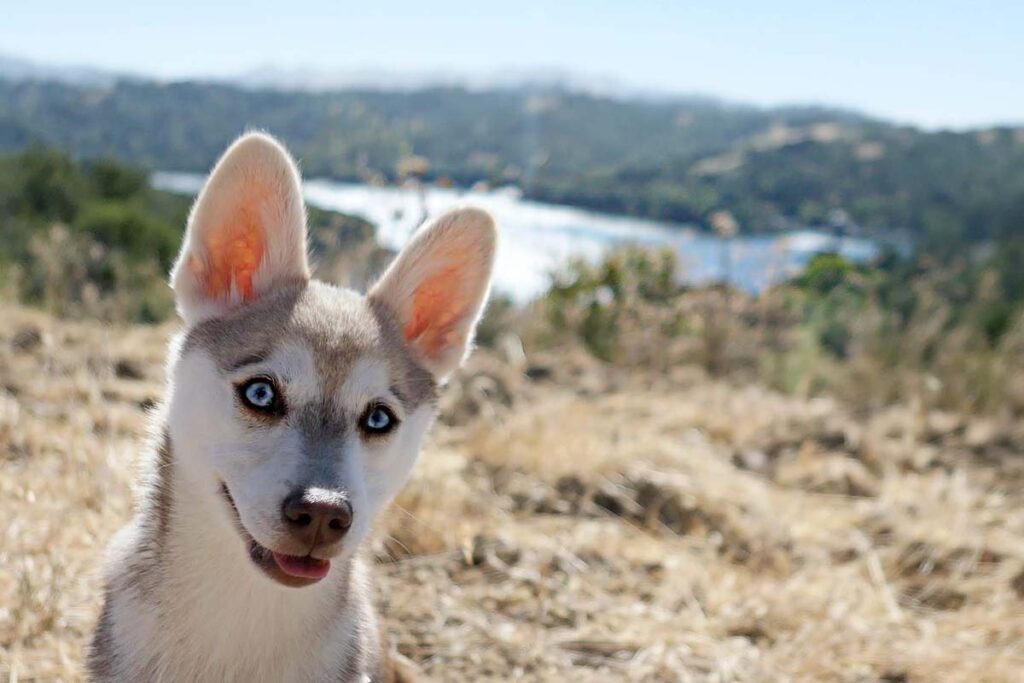 A reputable breeder should be able to provide you more information on Alaskan Klee Kai shedding, best practices and tools to use when you go to collect your Alaskan Klee Kai puppy.
I'd recommend a good brush such as the Pet Tangle Teezer, a reliable vacuum like the Dyson V12 and a regular grooming and cleaning routine to stay on top of Alaskan Klee Kai shedding.
What Are Alaskan Klee Kai?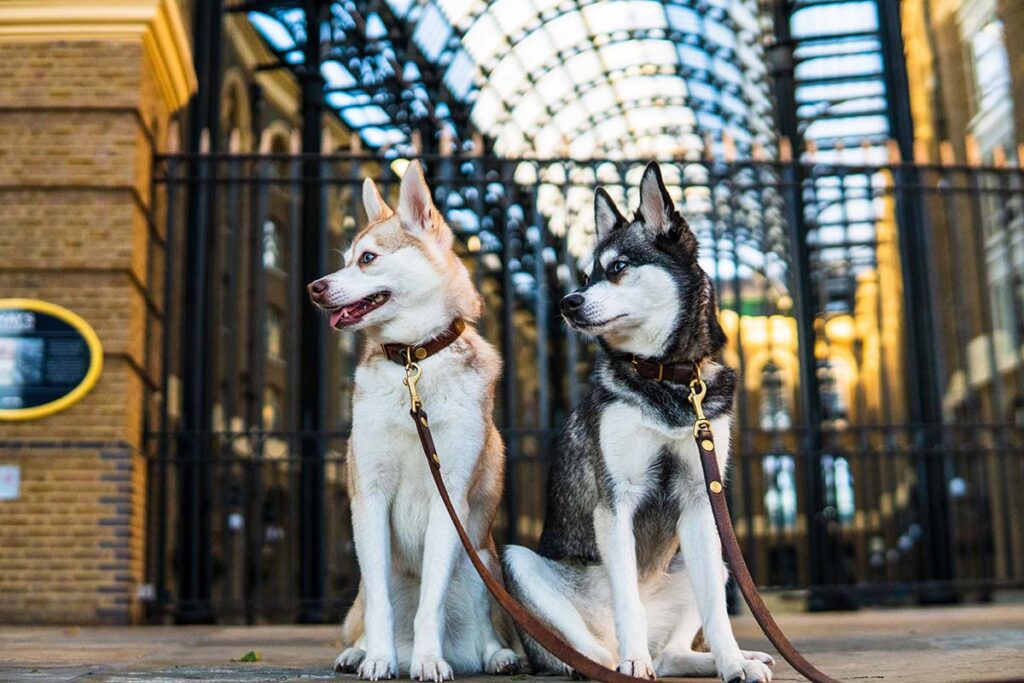 Alaskan Klee Kai were created by Linda Spurlin in the 1970s using Alaskan Husky, Siberian Huskies, Schipperke and American Eskimo Dog.
The Alaskan Klee Kai breed isn't recognised by the American Kennel Club but it has been granted status by the United Kennel Club, the American Rare Breed Association and the Alaskan Klee Kai Association of America.
As a relatively new breed, we're still learning more about the Alaskan Klee Kai and their traits.
Anything Else To Consider?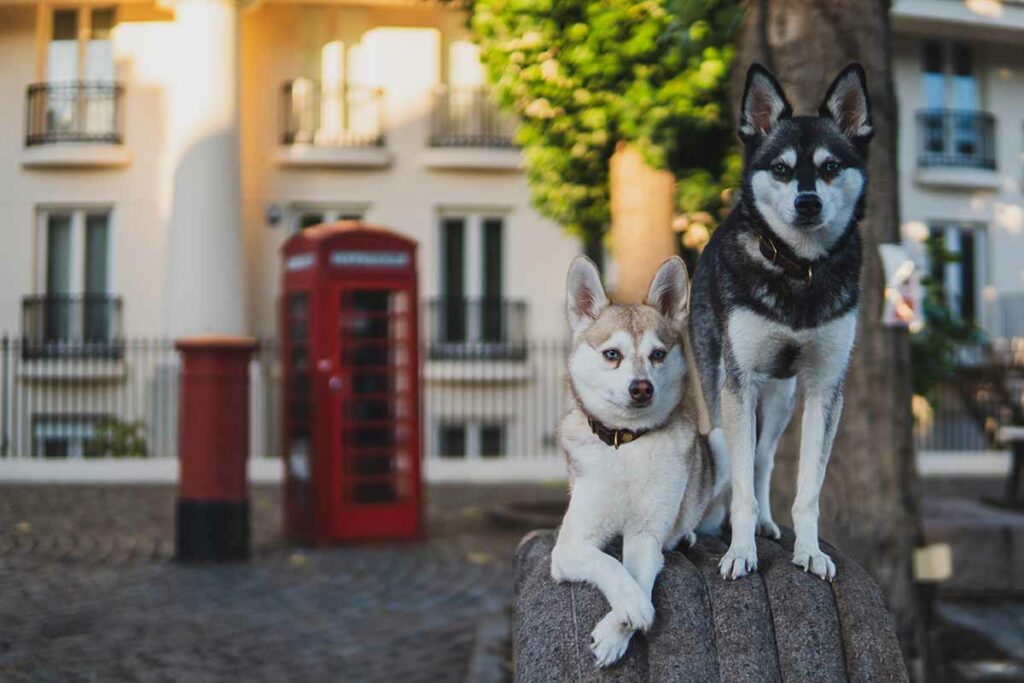 If you're thinking about getting an Alaskan Klee Kai but you struggle with allergies to dogs, you should speak to a professional medical practitioner to understand the potential consequences.
Alaskan Klee Kai aren't hypoallergenic and shed a lot so that's something to keep in mind.
Wrapping Up – My Final Thoughts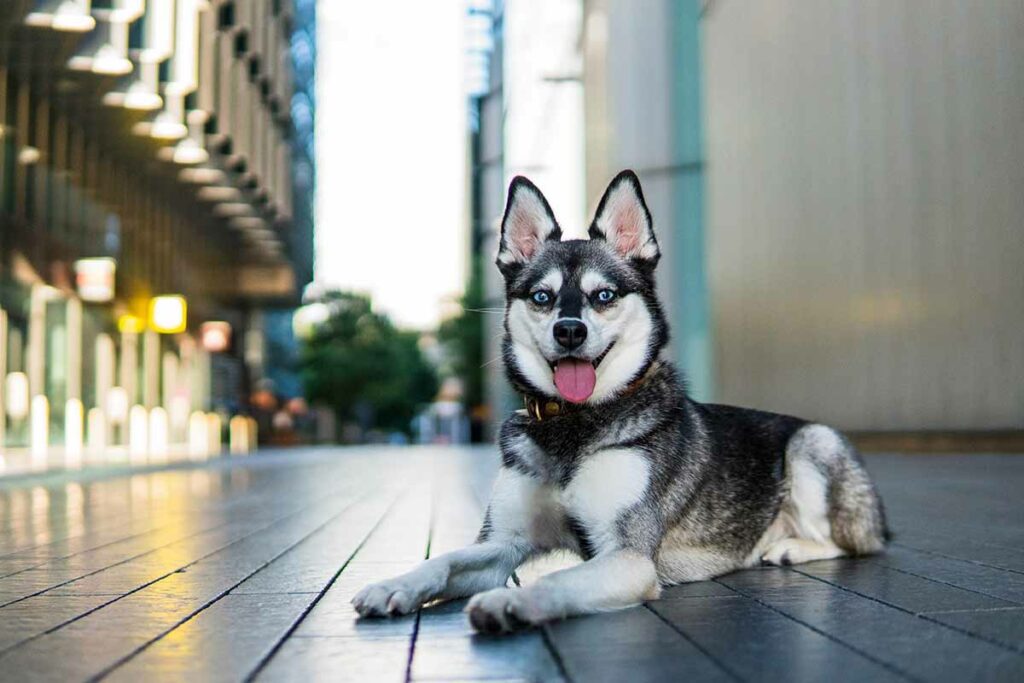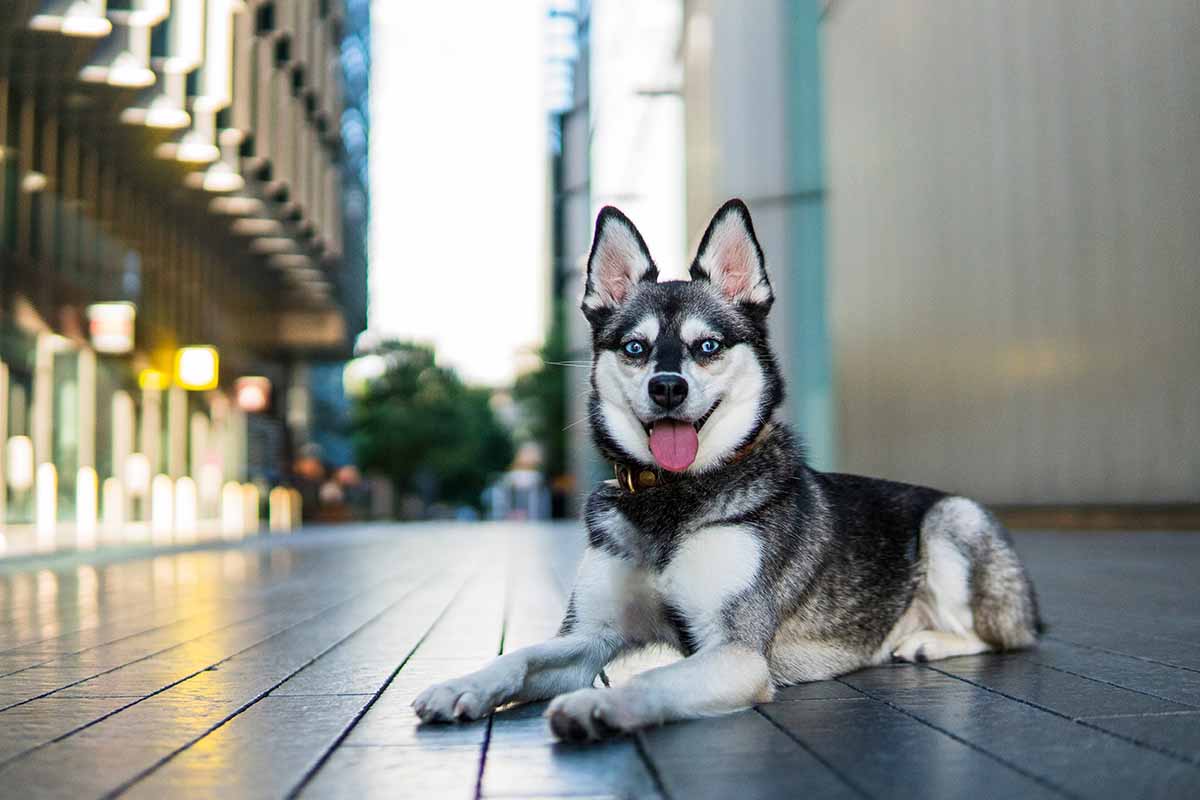 So, Alaskan Klee Kai aren't hypoallergenic which may come as a disappointment if you're a Klee Kai fan but have to contend with allergies on a day to day basis.
In my experience as an Alaskan Klee Kai owner, they shed a lot so be prepared for lots of hair in your home.
While I've got used to Alaskan Klee Kai's double coat and their shedding, it still can get overwhelming.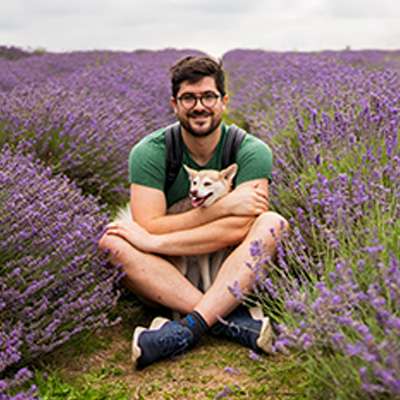 Kieran runs Life With Klee Kai on social media and other online platforms alongside his wife Yasmin. With over 10 years of experience as a journalist and a passionate dog owner, Kieran loves to combine his passion for pets and writing to share useful insights and product reviews to help other dog owners.