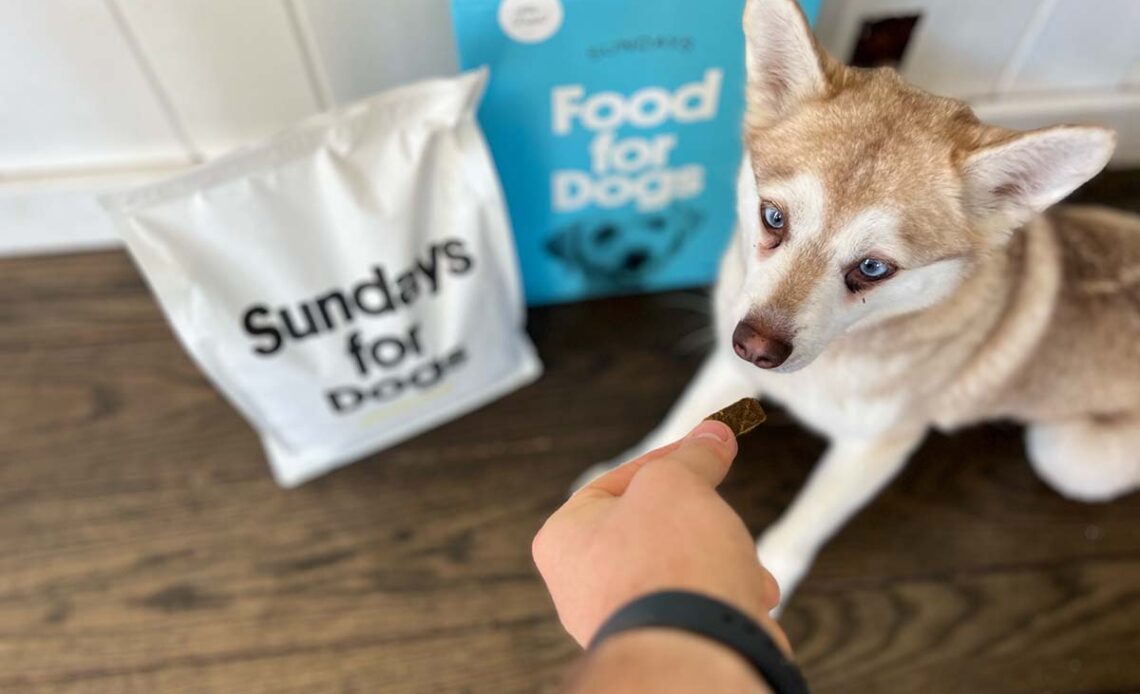 Last Updated on December 3, 2023 by Kieran Beckles
Are you considering a switch to Sundays For Dogs but you want to know the pros and cons from a dog owner whose actually tried their human grade dog food?
Sundays have created a range of air dried dog food recipes to offer pet parents a healthy alternative to regular kibble or wet food.
While Sundays' dog food is healthier than a lot of traditional kibble, it's also cheaper and more convenient than some fresh dog food companies.
So you can introduce balanced and complete air dried dog food to your pup without breaking the bank and using up precious space in the fridge or freezer.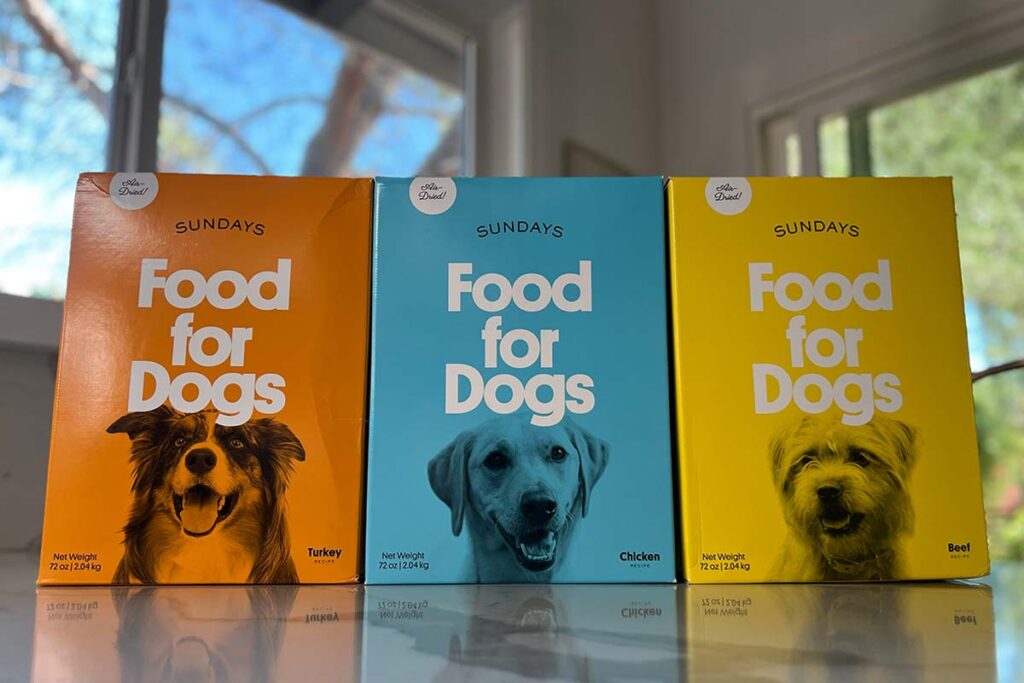 I've purchased Sundays before testing it on my Alaskan Klee Kai Copper and Skye to find out firsthand whether Sundays' dog food is worth it.
In this article, I'll be sharing my Sundays advantages and disadvantages as well as answering some questions about their food for dogs.
Cut To The Chase: Save 50% On Sundays by clicking here and using code "LIFEWITHKLEEKAI" at checkout.
My Pros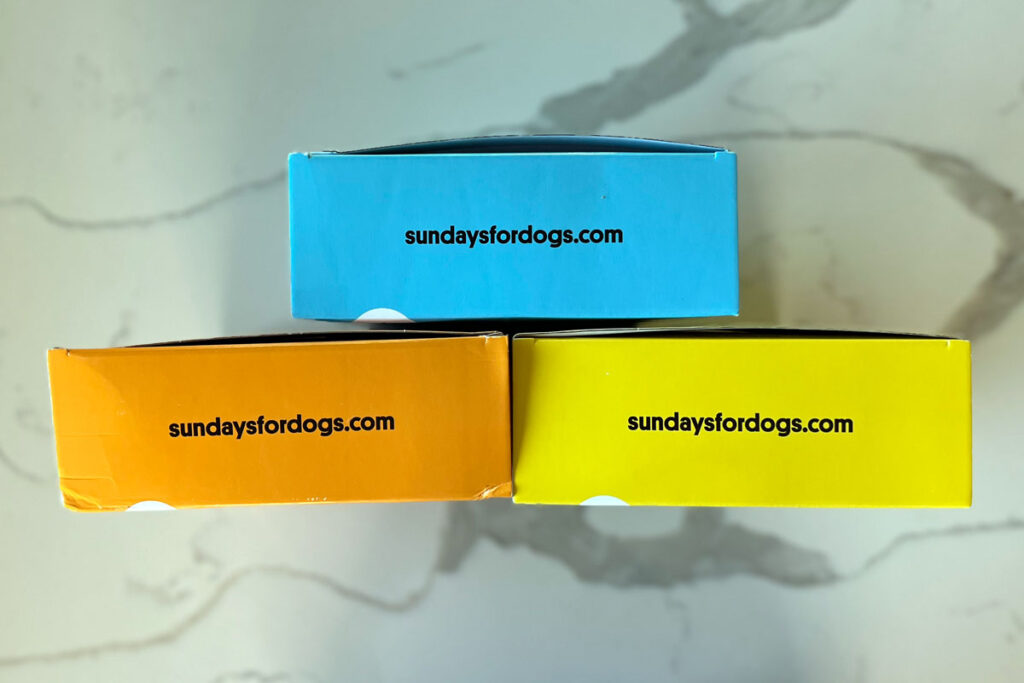 Sundays are one of the leading dog food brands in the USA thanks to their dry dog food.
Having fed Sundays' dog food for a few months, I wanted to share some of the pros with their dog food.
• Air Dried – By air drying their recipes, Sundays are able to protect the nutritional integrity of the ingredients and lock in extra flavour. As a dog owner, I like knowing Copper and Skye are eating healthy dog food.
• Fresh ingredients – Having carefully read through the ingredients of Sundays Dog Food recipes, I feel great knowing that they use fresh ingredients I recognise and would even eat as part of my diet. They use USDA beef in their beef recipe, for instance.
• No nasties – I also have peace of mind knowing that Sundays don't use any additives, nasties or preservatives in their recipes.
• Customised – Sundays provide a subscription plan where they'll tailor your dog food to meet your dog's specific needs based upon the answers you give in the sign-up questionnaire. I found this process really simple before getting Copper and Skye's dedicated meal plans from Sundays.
• High meat content – Sundays' dog food has a high meat content (90% according to their website). That's a lot more than your typical dry dog food or wet food – and even some fresh dog food brands. This really impressed me because I'm accustomed to seeing a meat content of 40%-60%.
• 36 cheaper than fresh meals – Sundays claim on their website that their dog food is 36% cheaper than feeding fresh. I put this to the test and it appears to be the case when compared to most fresh dog food subscription brands.
• Treat-like texture – Copper and Skye are often unsure about dry food but I believe they loved eating Sundays' food because of the treat-like texture.
• Shelf stable – Sundays can be stored in your cupboard provided you make sure to reseal the bag. This can save you mess and space in your fridge or freezer. My wife was really happy to have her fridge and freezer back!
• Simple to feed – All you need to do is scoop and serve Sundays' food direct to their bowl. There's no meal pouches to defrost, cut open and squeeze!
• Delivered to your door – You can permanently remove dog food from your weekly shopping list as your Sundays food will be shipped direct to your door. I haven't experienced any issues with my Sundays Food For Dogs deliveries.
• Exclusive discount – We can offer our Life With Klee Kai community the chance to get 50% off your first Sundays delivery. Just click this link and enter "LIFEWITHKLEEKAI" at the checkout.
My Cons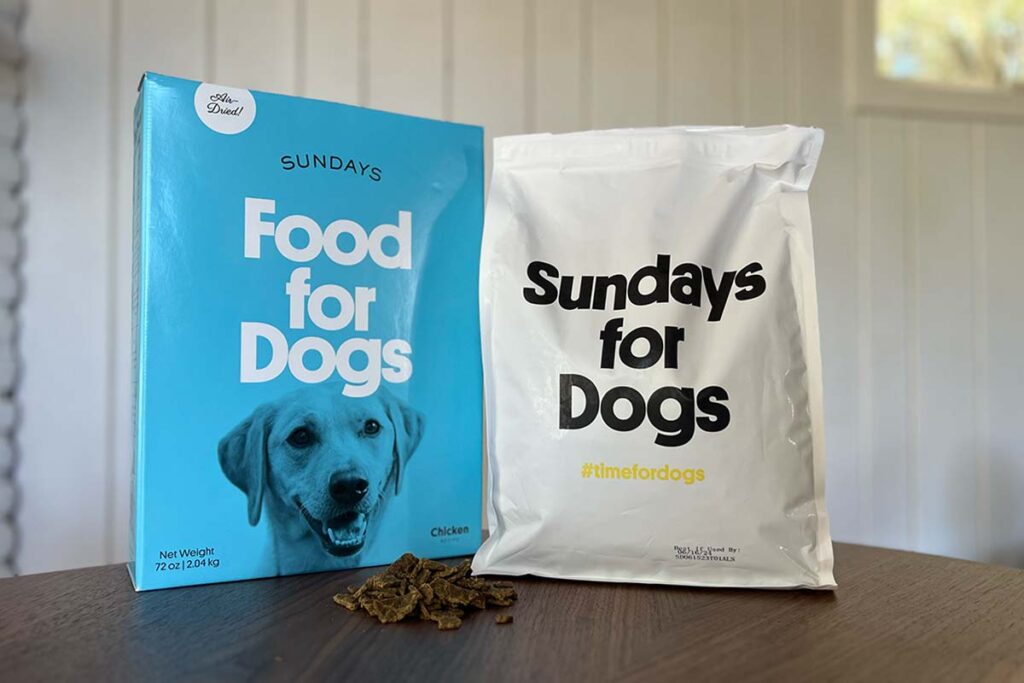 • Three recipes – There are three Sundays' dog food recipes – beef, chicken and turkey. While this is an acceptable variety, some dog owners may prefer more choice.
• Premium dog food, premium price – While Sundays is cheaper than a lost of fresh dog food delivery companies, it's still going to cost significantly more than regular kibble or wet dog food at your local supermarket or pet store.
• No customized scooper – Unlike some dry dog food brands, Sundays don't include a personalized scooper. I think this would have been a nice addition to your first Sundays Food For Dogs box.
Is Sunday OK for dogs?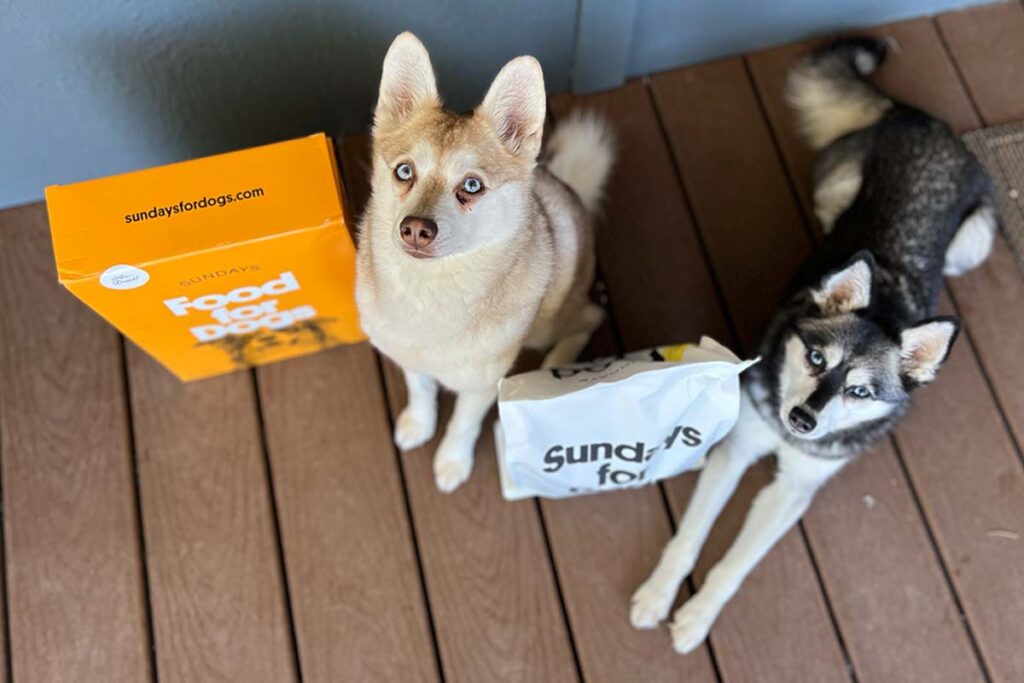 Based upon my experience feeding Sundays Food For Dogs to Copper and Skye, I can report Sundays is ok for dogs. Skye has a sensitive tummy but my Alaskan Klee Kai didn't experience any issues eating Sundays Food For Dogs.
Who makes Sundays?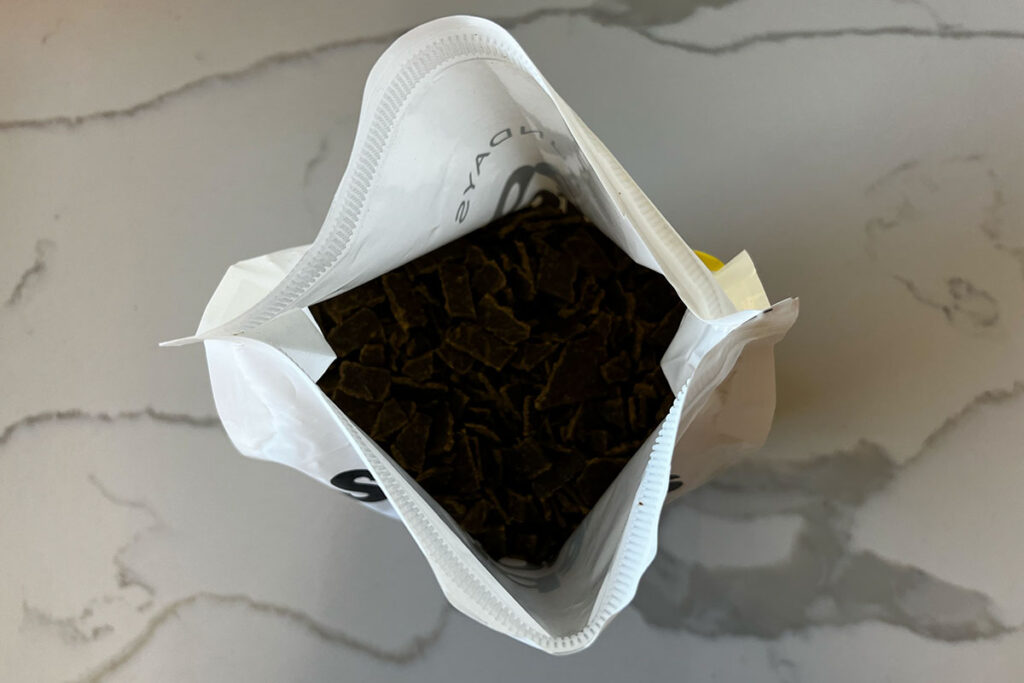 Sundays Food For Dogs is an independent dog food company – they're not owned by a huge multinational corporation unlike some dog foods. In fact, Sundays was founded by Dr. Tory Waxman, a practicing veterinarian, and Michael Waxman, an engineer
Is Sundays Cooked?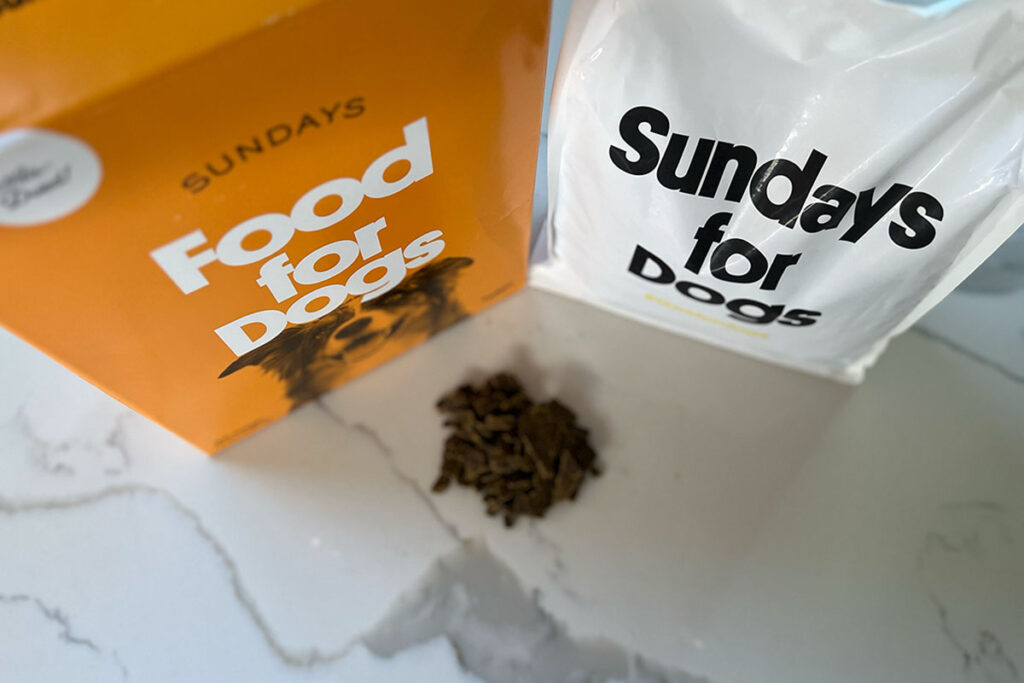 Sundays is cooked using an air drying method to create their dog food. By using this gentle method, Sundays gets the most out of the healthy ingredients in their recipes as well as unlocking flavour to appeal to fussy eaters like Skye.
Is Sundays complete and balanced?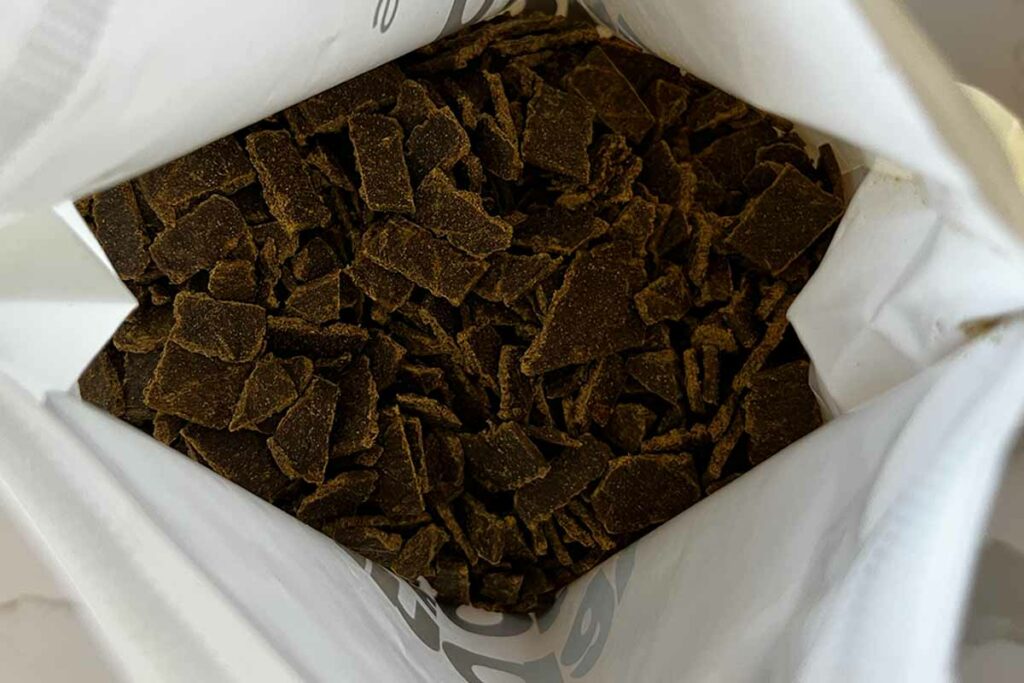 Sundays is balanced and complete dog food that is tailored to meet your dog's needs. They don't use any synthetics in their air dried dog food unlike a lot of dog food brands that you may have fed your pup in the past.
How To Save 50% On First Sundays For Dogs Order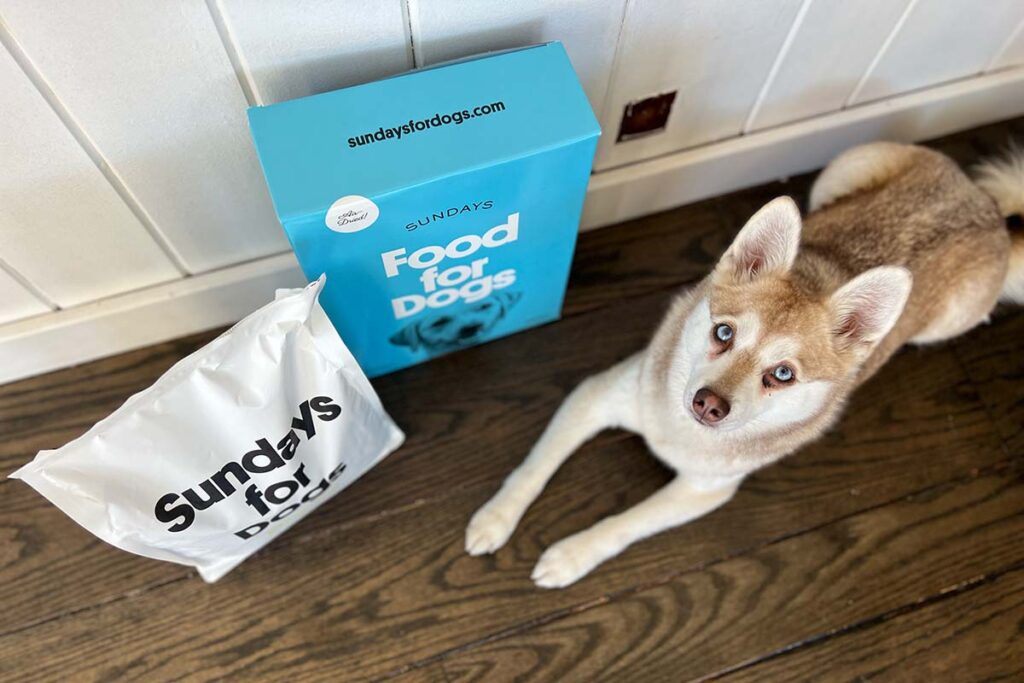 Our Life With Klee Kai Community can get 50% off your first Sundays order.
To get the discount, click here and enter "LIFEWITHKLEEKAI" at the checkout.
Sundays For Dogs Recipes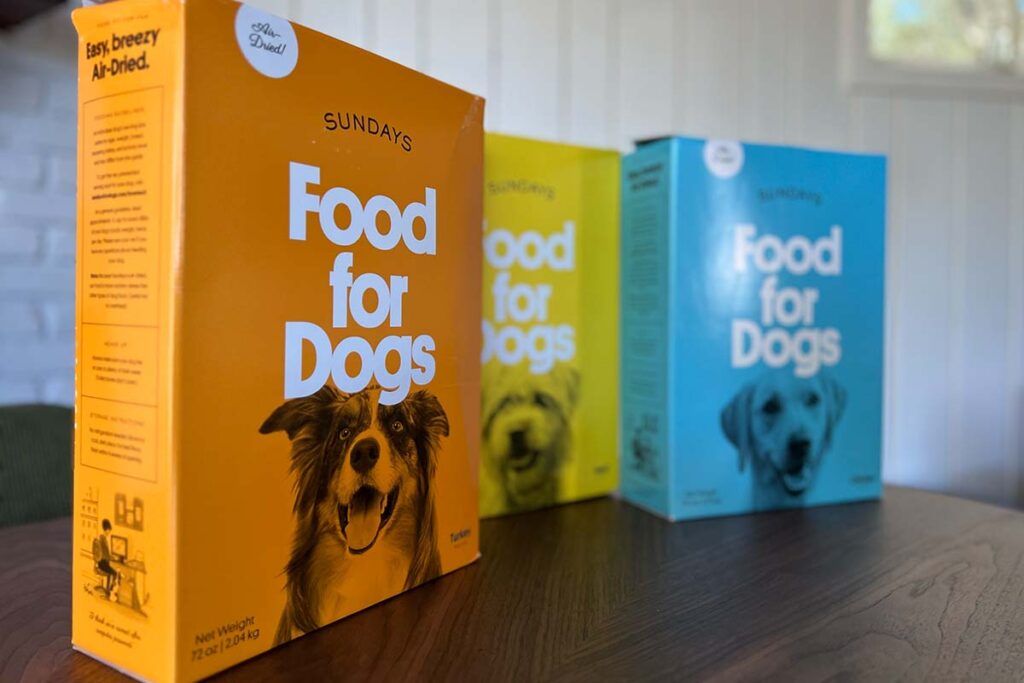 Beef Recipe Ingredients:
USDA Beef, Beef Heart, Beef Liver, Beef Bone, Quinoa, Pumpkin, Fish Oil, Sunflower Oil, Zucchini, Kale, Flaxseed, Sea Salt, Parsley, Dried Kelp, Dried Chicory Root, Turmeric, Mixed Tocopherols (Preservative), Ginger, Selenium Yeast, Blueberries, Carrots, Apples, Tomatoes, Shiitake Mushrooms, Broccoli, Oranges, Cranberries, Spinach, Beets, Tart Cherries and Strawberries.
Chicken Recipe Ingredients:
Chicken, Chicken Liver, Egg, Millet, Oat, Pumpkin, Kale, Ground Bone, Fish Oil, Sea Salt, Flaxseed, Parsley, Turmeric, Chicory Root, Kelp, Mixed Tocopherols (Preservative), Ginger, Blueberries, Carrots, Apples, Tomatoes, Shiitake Mushrooms, Broccoli, Oranges, Cranberries, Spinach, Beets, Tart Cherries, and Strawberries.
Turkey Recipe Ingredients:
Turkey, Turkey Heart, Turkey Liver, Egg Yolk, Millet, Pumpkin, Kale, Ground Bone, Fish Oil, Sea Salt, Parsley, Chicory Root, Flaxseed, Kelp, Turmeric, Ginger, Mixed Tocopherols (Preservative), Blueberries, Pumpkin Seed, Shiitake Mushroom, and Sunflower Seed.
As you can see, Sundays use real ingredients in their recipes, such as USDA beef, sunflower oil, chicken liver, tart cherries, shiitake mushrooms, beef heart, selenium yeast and wild salmon oil. These are all ingredients you'll likely have heard of and probably eaten yourself!
Wrapping Up – Our Final Thoughts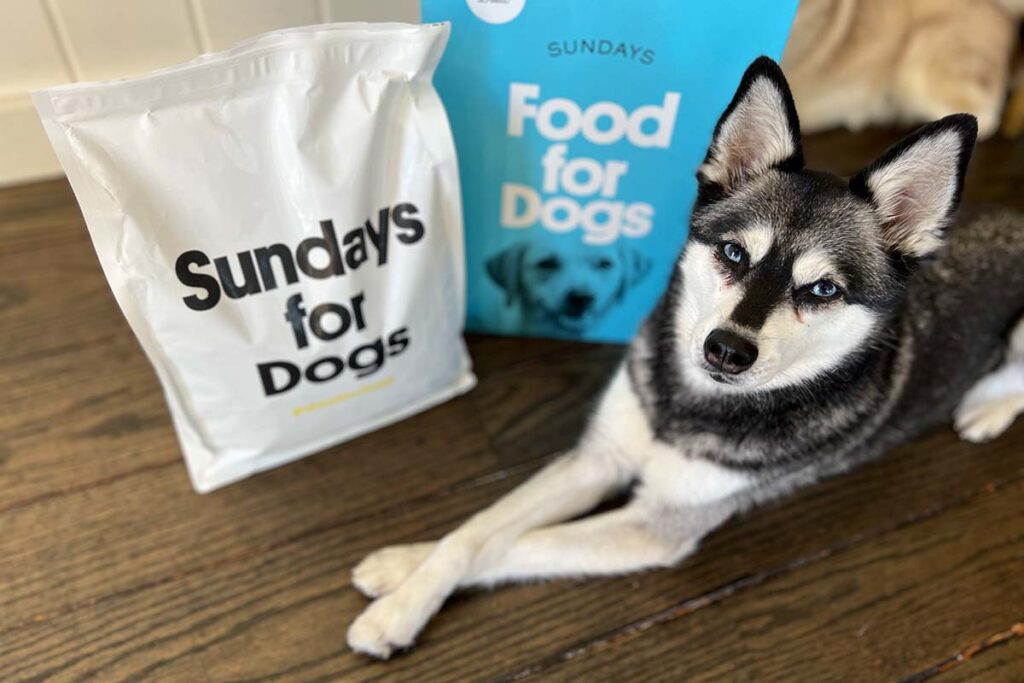 We've reached the end of my Sundays' dog food review, highlighting the advantages and disadvantages of their human grade dog food.
Overall, the pros comfortably outweigh the cons with Sundays Food For Dogs.
I've been feeding Sundays' food to my dog Copper and Skye since we returned to California – and they love it.
If you want to adopt a fresh approach to pet's nutrition without breaking the bank and avoiding the inconvenience of fresh frozen meals, it could be time to give Sundays a try.
Save 50% on your first Sundays order when you click here and use code "LIFEWITHKLEEKAI".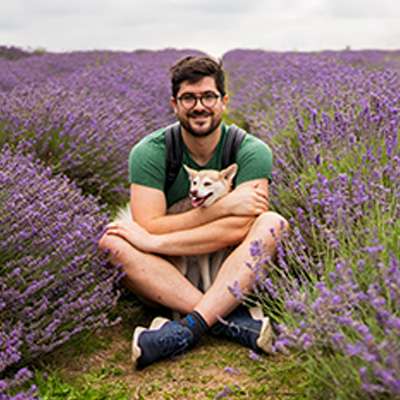 Kieran runs Life With Klee Kai on social media and other online platforms alongside his wife Yasmin. With over 10 years of experience as a journalist and a passionate dog owner, Kieran loves to combine his passion for pets and writing to share useful insights and product reviews to help other dog owners.