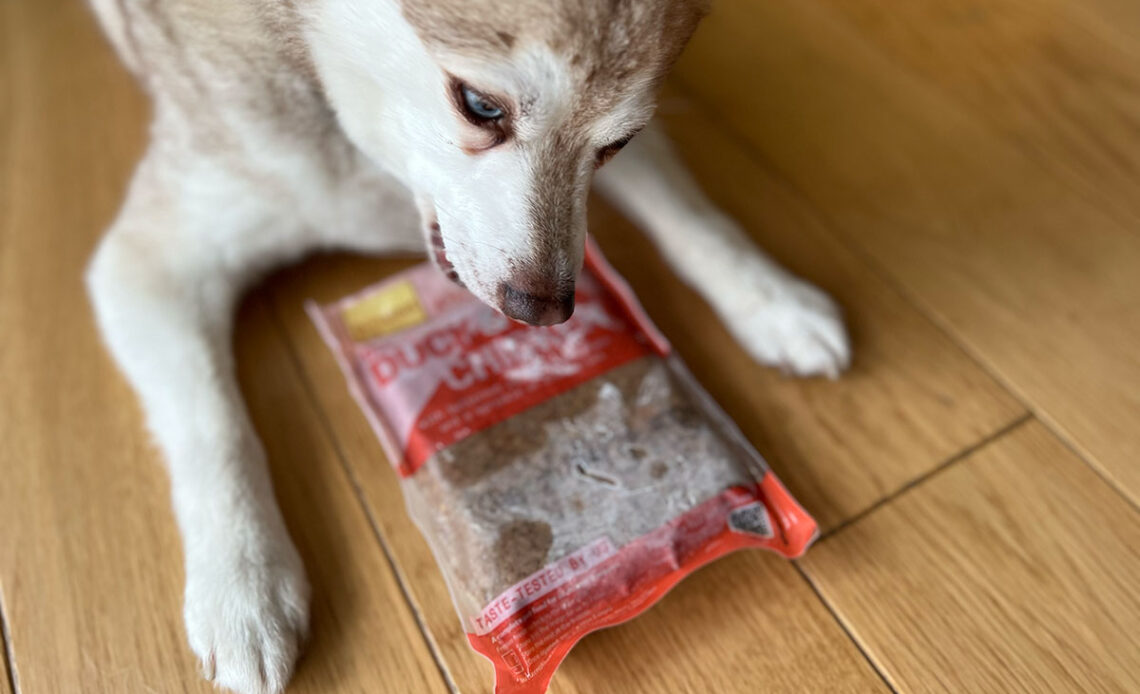 Last Updated on September 13, 2023 by Kieran
Are you ready to make a change to your dog's diet to benefit their health and wellbeing?
If you're a dog owner, you'll want peace of mind knowing that your dog is eating the right food to ensure you have as many years as possible together.
Finding the right dog food is an important part of dog ownership, especially if you have a fussy eater like my Alaskan Klee Kai Skye and Copper.
I've experienced firsthand the stress that comes with owning a dog who has a sensitive tummy but won't eat their food.
The result is a lot of expensive trips to the vet or the emergency vet depending on where you live in the Republic of Ireland.
Having lived in both England and Ireland, I've been able to feed some fresh dog food brands to my dogs and see what some of the popular options are.
In this article, we're going to take a deep dive into fresh dog food options available in Ireland, examining the pros and cons of the different brands.
I'm hoping that this feature can help other Irish dog owners make a decision about the best fresh dog food for their canine companion.
(Cut to the chase: We recommend Butternut Box and you can save 50% on your first box and 50% on your second box by clicking here).
Benefits Of Fresh Dog Food For Irish Dogs
As I mentioned in the introduction, my dogs Copper and Skye are fussy eaters with sensitive stomachs. So I had a hard time finding kibble that they'd consistently eat that wouldn't result in tummy issues. When I came across the concept of fresh dog food, I decided to give it a try and I haven't looked back since making the change.
In fact, I'd say that I've saved a lot of money on vet bills and last-minute trips to the emergency vet that were common place before I adopted a fresh dog food diet for my dogs.
To start this article, I quickly wanted to share some of the key benefits to fresh dog food in an attempt to provide a comprehensive guide on the best fresh dog food in Ireland.
• Balanced and Complete – Unlike kibble in a bag or gravy in a can, fresh dog food is balanced, complete contains human-grade, whole ingredients that are cooked at low temperatures and minimally process. In doing so, your dog's fresh meals retain all the natural nutrients from the ingredients and retains all the delicious flavours.
• Improved Digestion – Like I touched upon already, Copper and Skye no longer have tummy issues and I believe that's down to their high-quality diet. I love that fresh dog food doesn't contain any artificial additives, nasty fillers or horrible preservatives. Therefore your dog's digestive system is better equipped to absorb the nutrients in their meals.
• Tailored Meal Plan – Typically, fresh dog food companies will offer personalized meal plans. By filling out their sign up questionnaire, you're able to give fresh dog food companies the opportunity to tailor their meals to meet your dog's specific needs.
• Allergies – If your dog has an allergy to a food, dog food delivery companies will take this into consideration. They're able to offer flexibility to ensure your dog can eat a human-grade diet despite being allergic to a food item, such as chicken, beef or fish.
• Weight Management – You may be surprised to learn there's a massive obesity crisis amongst dogs in the Republic of Ireland and the United Kingdom. By offering tailored meal plans, dog owners can avail of pre-portioned meal pouches to ensure their dog is eating just the right amount.
Butternut Box
Where To Buy: www.butternutbox.com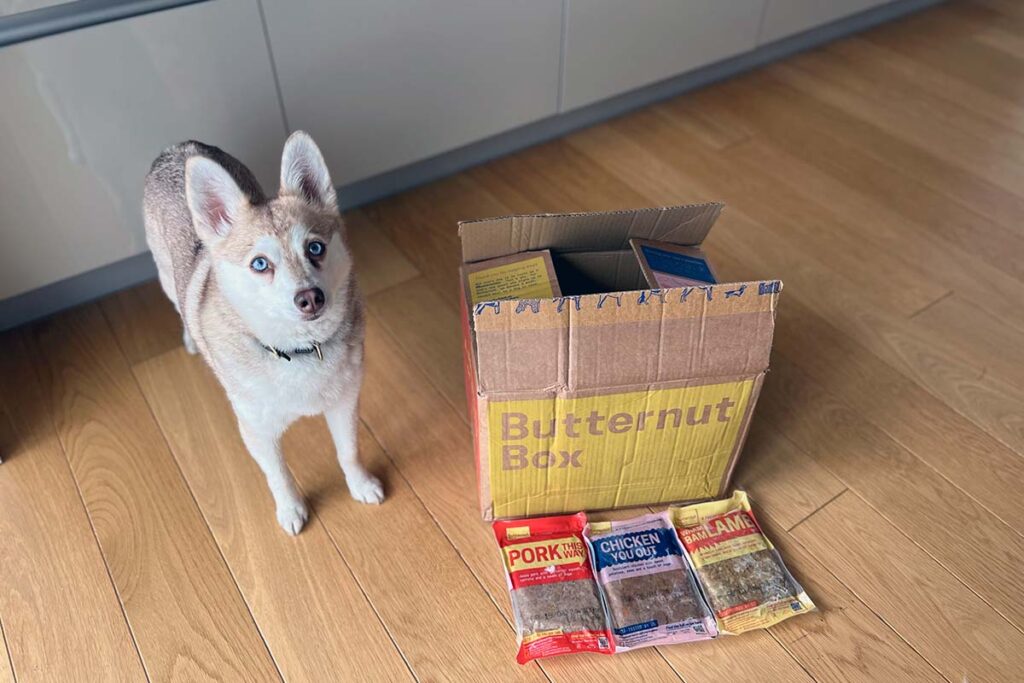 My top pick for fellow Irish dog owners would be Butternut Box. They're a brand I first encountered at my lowest point in 2019. Skye was having regular issues with her tummy and I couldn't get her to eat her dry food. I'd find a kibble brand but she'd lose interest and we'd have to pick a new option and start the transition process again. I read about Butternut Box (who coincidentally have an Irish co-founder) and signed up. At the time, they had just three options on the menu. But Copper and Skye loved their food and within a few weeks, I could see the difference. It was hardly surprising seeing as Butternut Box's meals contain at least 60% meat and fresh fruit/vegetables. Their recipes are cooked at low temperatures to ensure the ingredients retain their nutritional integrity before being frozen and shipped to your door. It's really convenient. At the time of writing, Butternut Box offer 10 different recipes so they're perfect for fussy eaters – there's lots of different flavours to keep them excited at mealtime. They've got an eco-friendly approach thanks to their environmentally-friendly deliveries and recycable packaging (although the meal pouches aren't which is one criticism). Butternut Box have a stellar reputation amongst dog owners with an average score of 4.9 stars based upon nearly 20,000 reviews on Trustpilot.
Our readers can save 50% on their first order and 50% on their second order of Butternut Box by clicking below.
Forthglade
Where To Buy: www.amazon.com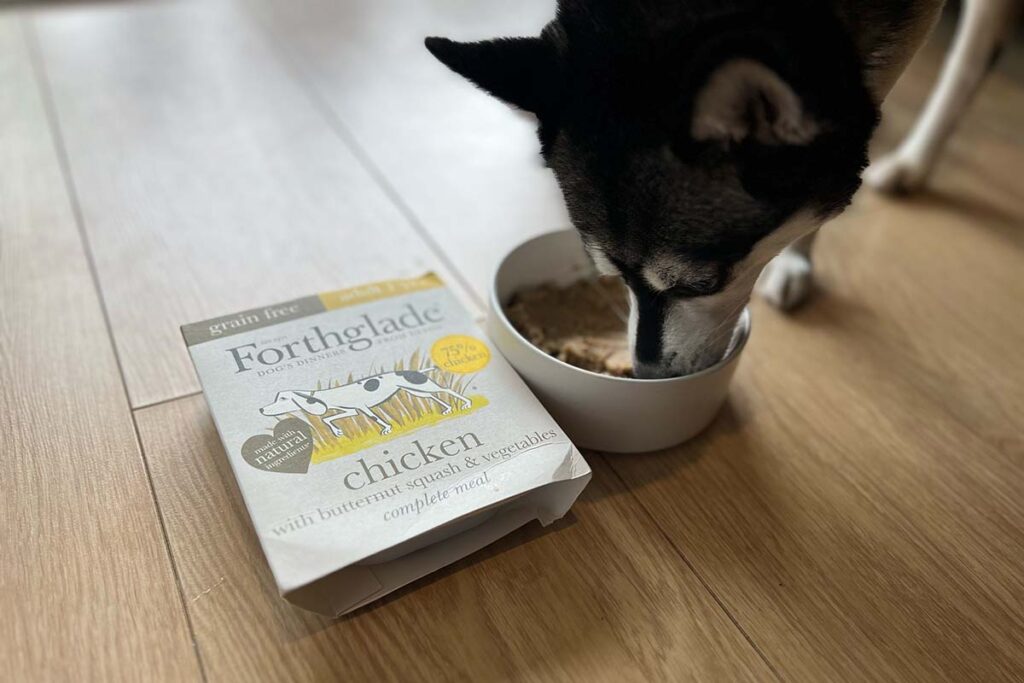 Forthglade are another potential option for Irish dog owners. They offer a range of complete meals that come in a dry food or wet food format. Unlike some kibble or gravy that you find at your local supermarket or pet store, Forthglade uses real ingredients in their recipes. Forthglade's recipes are balanced and complete so you can still feel good that your dog is receiving all the necessary protein, nutrients and vitamins required to keep them happy and fuelled in their day-to-day life. Their Amazon page explains that their food is "bursting with goodness and made using natural ingredients, with added vitamins, minerals & botanicals, gently steamed to retain as much natural flavour and goodness as possible". Just like Butternut Box, Forthglade offer grain-free recipes in the event that your dog has an allergy to grain. It's a little bit more complicated to order their food because you'll have to place an order through Amazon and wait for the delivery to arrive.
Tails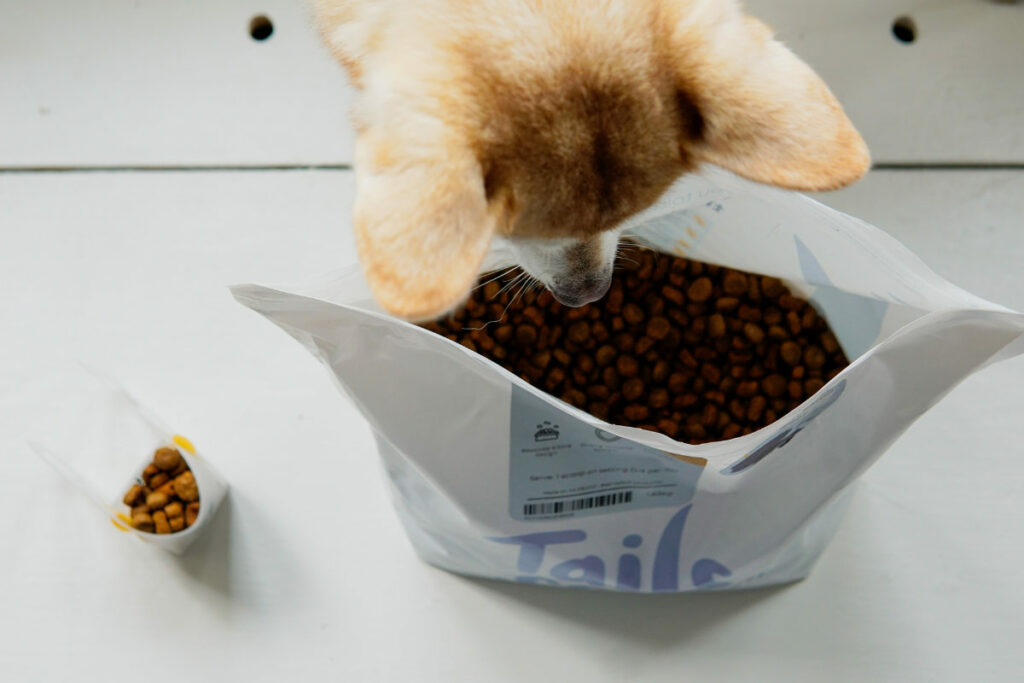 Tails provide another option for Irish dog owners who want to make a change to their dog's diet. They offer customized dog food that is balanced and complete meals. While they're different to Butternut Box in the sense that they don't offer fresh meals, but their dry dog food and wet dog food is healthier than some traditional dog food brands. I decided to include Tails because they also offer the ability to get personalized food for your dog. So they'll tailor your dog's meals to meet your specific needs, whether you've got a puppy, adult dog with allergies or senior dog who needs to to shed some pounds. They provide a customized scooper to ensure you get the meal portions just right. Tails are a well-established dog food company so you can feel good that your dog is eating food made by a reputable dog food brand. You can check out our in-depth Butternut Box vs Tails comparison article here.
Things To Consider When Selecting Best Fresh Dog Food in Ireland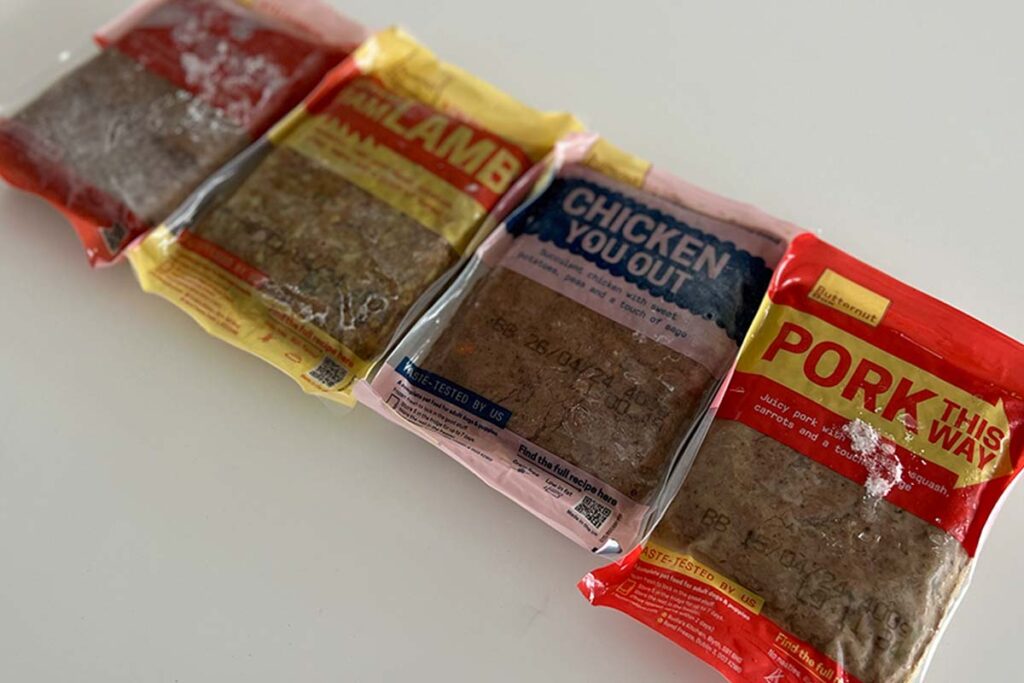 When looking at the different options for fresh dog food in Ireland, there are some things I kept in mind. I wanted to share my thought process so you can understand my criteria when it came to deciding the best fresh dog food in Ireland. Let's take a quick look.
• Ingredients – I only like to feed fresh meals to Skye and Copper that clearly display the ingredients on the label. So it should be labels that are clear and concise with ingredients you're able to recognize, especially seeing as most companies claim to be feeding human-grade, real ingredients.
• Customized – Like I mentioned in the section above, I prefer going for fresh dog meals that have the capability of being tailored to meet Copper and Skye's needs. Therefore, I'd suggest signing up to a dog food delivery company who offer this feature.
• Vet Approved – You want peace of mind that your dog is eating a diet that is balanced and complete, formulated by experts such as veterinarians or pet nutritionists.
• Convenience of Delivery – What I love about dog food delivery companies is the sheer convenience of having my dogs meals shipped direct to my door. It removes the hassle of having to go to the local supermarket to collect pet food if I've run out. Usually, you're left with limited, low quality options, too.
• Sustainable Approach – Personally, I like to see a dog food company adopt an environmentally friendly or sustainable approach to their business. Whether it's recyclable packaging, eco-friendly deliveries or giving back to charities.
• Price – While you should be prepared to pay more for your dog's fresh meals than kibble or gravy bought at your local Dunnes Stores, Super Value or Tesco, it shouldn't be excessive. The cost of living crisis has tightened margins so you want to get fair value for your investment.
Wrapping Up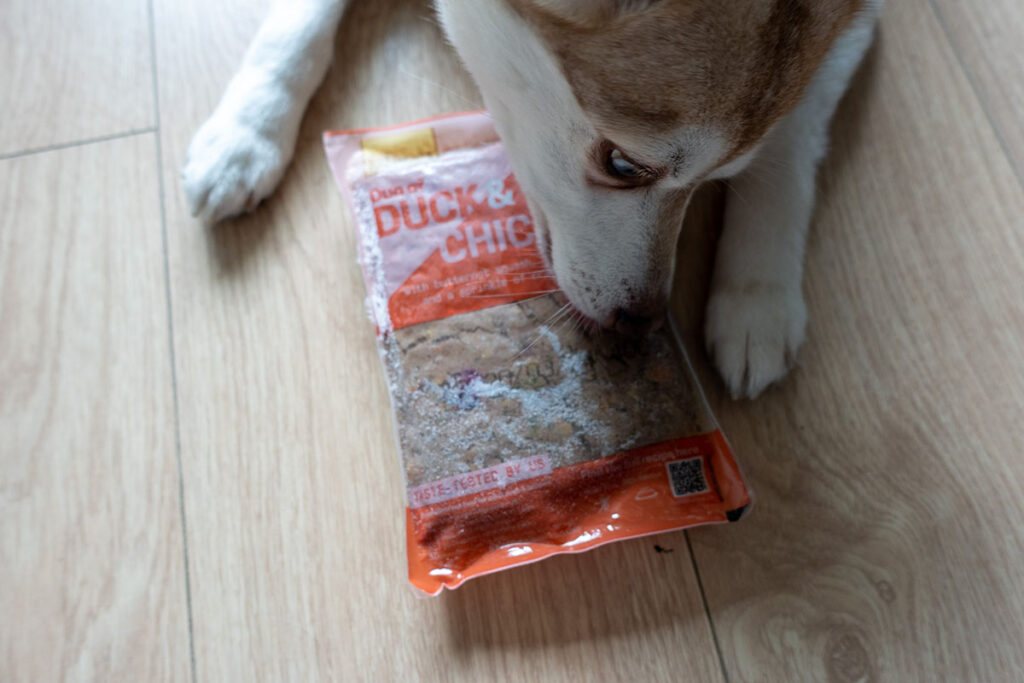 When deciding upon making a change to your dog's diet, you want to make the best choice to benefit your pup's overall health and wellbeing.
There are so many options available in Ireland, with a lot of dog food brands making claims about their ingredients and recipes. Frankly, it can be overwhelming.
Based upon my experience feeding Copper and Skye their meals for over five years, I would recommend Butternut Box.
Their meals contains at least 60% meat and the rest is made up of fresh ingredients. You can see the real ingredients in their recipes which I really love.
They've recently expanded to Ireland so I'm thrilled Irish dog owners will get to experience their food – I loved it so much I used to bring a cooler pack of Butternut Box on the ferry from England to Ireland to ensure my dogs had balanced and complete meals during my trips home to Galway.
While I believe all the brands in this article will benefit your dog, Butternut Box is my top pick based upon my experience with their tasty food.
Our readers can save 50% on their first order and 50% on their second order of Butternut Box by clicking below.