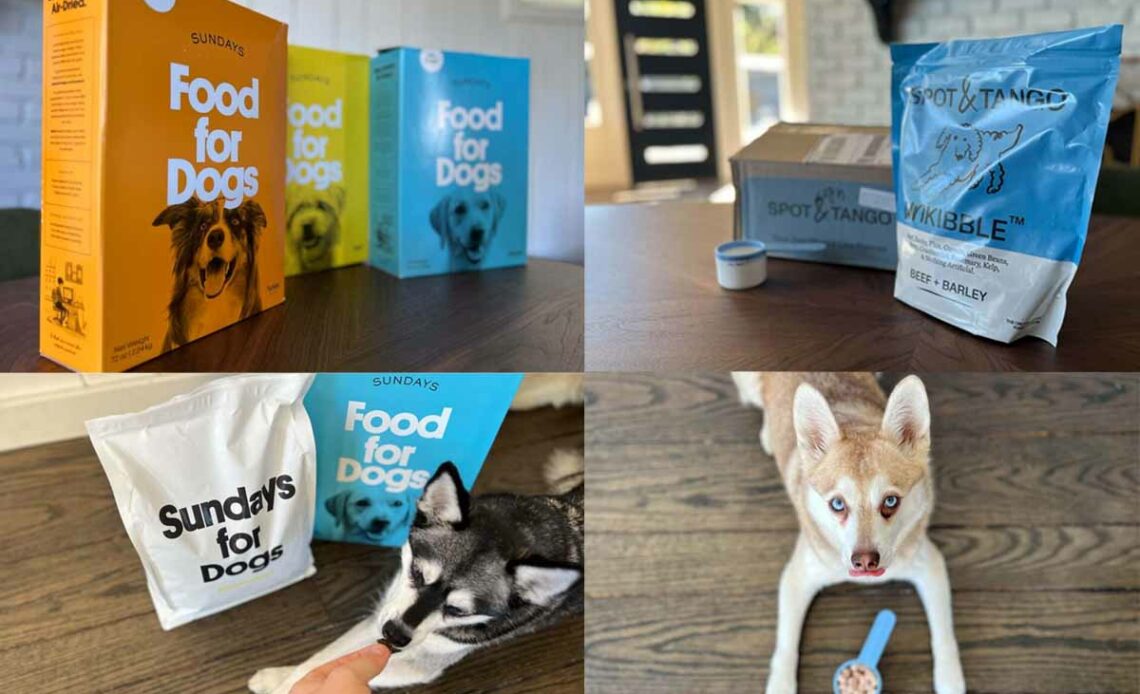 Last Updated on September 18, 2023 by Kieran
Are you ready to make a change to your dog's diet but you can't decide between Sunday For Dogs and UnKibble?
Having moved to the USA, I was eager to find a quality dog food brand for Copper and Skye to provide them with a balanced and complete diet.
While my Alaskan Klee Kai typically enjoy a fresh food diet, I was eager to explore the possibility of high-quality dry dog food to add variety to their meals.
Upon further research, I discovered Sunday For Dogs and UnKibble by Spot & Tango so decided to give them a try to see what these two dry food brands are all about.
In this article, I'm going to be taking a look at Sunday For Dogs and UnKibble to see how these two dry food brands compare, provide my verdict and how you can make a saving on your first order.
So with the introduction out of the way, let's delve into our Sundays For Dogs and UnKibble comparison article to help you make your decision.
Cut To The Chase: You can save 35% on your first Sundays For Dogs order when you click this link.
Sundays Food For Dogs
Where To Order: sundaysfordogs.com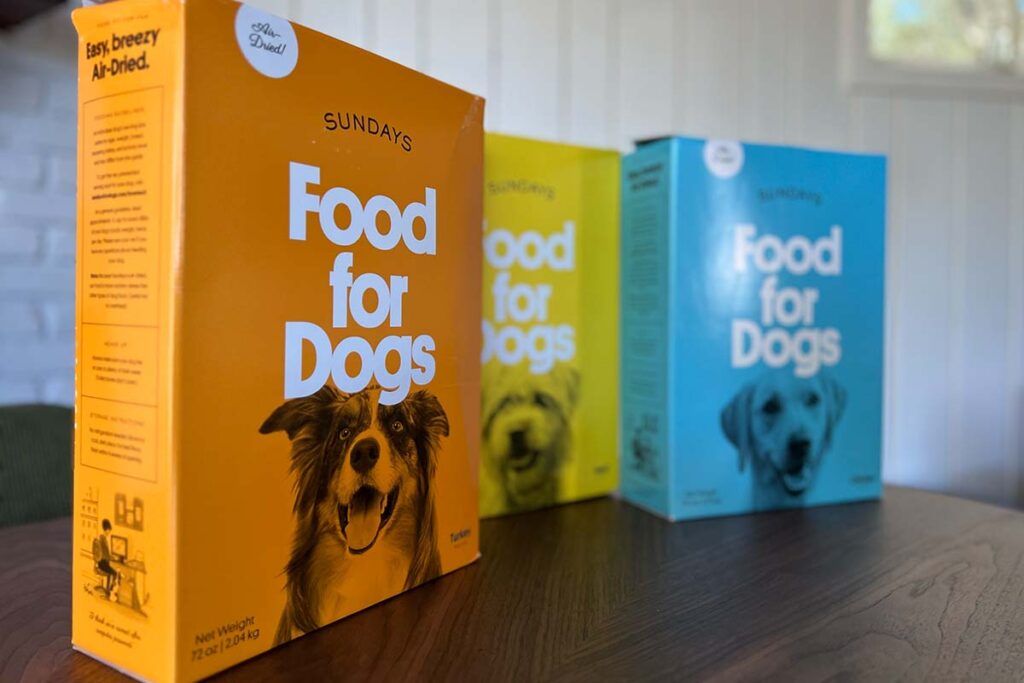 Sundays For Dogs are one of the leading dry food dog companies in the USA. They've created a popular range of air-dried dog food that is balanced and complete. If you're looking for a healthier approach to your pet's nutrition, you can have peace of mind that your dog is eating high quality, human grade dog food.
Their website claims that their dog food is the "world's cleanest dog food" – the recipes are made with 90% meat and 10% superfoods. Sundays' dog food has a really high level of protein compared to other brands, including most fresh dog food companies that I would typically feed Copper and Skye.
Sundays' dog food was created by veterinarians who wanted to provide pet owners with the health benefits of fresh dog food but the convenience of dry dog food. So you can feel confident that your canine companion is eating fresh food.
They don't use any additives or nasties in their fresh food, but Sundays' dog food is free from synthetics.
In terms of creating fresh food, Sundays only use human grade ingredients that are backed by research. So you can feel good that your dog is eating fresh dog food with natural ingredients that will promote a happy and healthy lifestyle.
Unlike a lot of dry dog food, Sundays' dog food is gently air-dried at 160℉ to kill germs and lock in nutrients. So the dog food will taste great and all the human-grade ingredients will retain their nutritional goodness.
If you've got picky eaters like Copper and Skye, you'll be happy to know Sundays' dog food comes in three different recipes to tailor to fussy dogs. There's a beef recipe, chicken recipe and turkey recipe. There isn't a super wide selection but I think three options is still a good range!
If you don't want the hassle of having to pick up dog food at your local pet store or supermarkets, Sundays will ship your dog food direct to your doorstep so you can permanently tick pet food off your shopping list.
Unlike fresh dog food meals, Sundays' dog food can be stored in the cupboard. So you can feed fresh food to your dog without having to sacrifice space in your fridge or freezer unlike a lot of other types of fresh dog food.
Our Verdict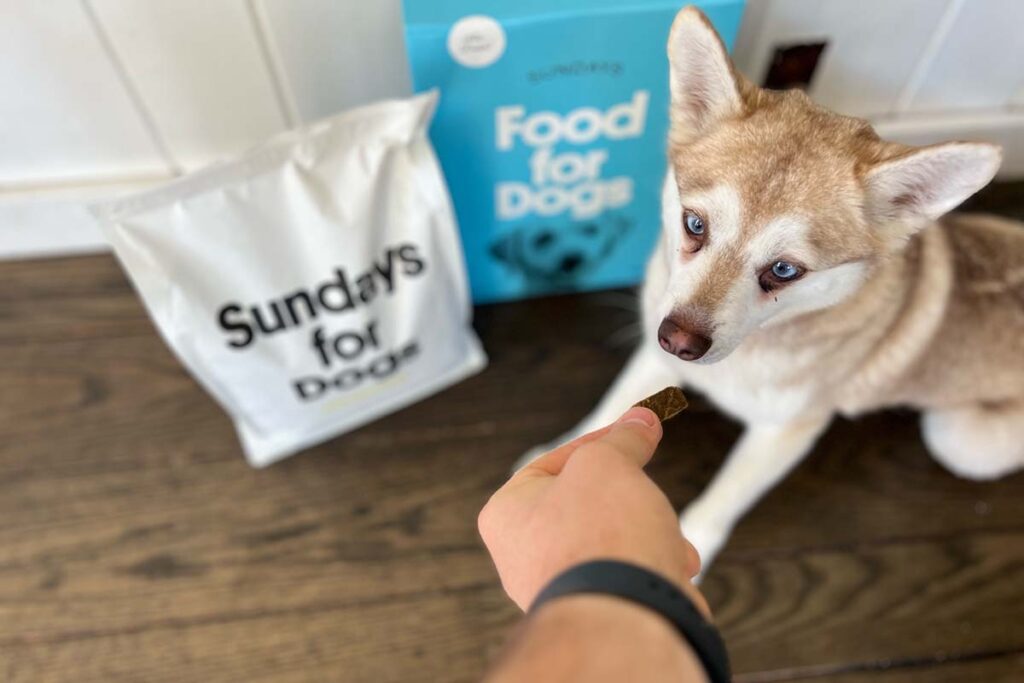 I was excited to give Sundays For Dogs a try because I know Copper and Skye do enjoy air-dried dog food. I felt comfortable ordering Sundays' dog food because it's human grade dog food and healthy dog food. I had read a lot about their fresh meals and wanted to give my Klee Kai a chance to eat fresh food.
The beef recipe and chicken recipe were a particular hit with Copper and Skye, while they enjoyed the turkey recipe but not quite as much as the other two fresh meals.
I used Sundays' dog food as a tasty table topper on top of their regular fresh dog food meals that came from the fridge. I could tell that Copper and Skye enjoyed eating different textures in their human-grade dog food meals.
Like I mentioned already, my Alaskan Klee Kai really enjoyed Sundays' dog food and there was never any of the dry dog food left in their bowl. I was able to use some of Sundays as a tasty treat during our daily walks or training sessions.
For pet parents with picky eaters just like my dogs, I'm confident that you'll be pleasantly surprised by how much your dog will enjoy this particular dry food format. Dogs of all life stages can enjoy Sundays For Dogs.
I'm sure pet owners who are accustomed to storing their fresh food in the fridge or freezer will love having the convenience of placing their Sundays' dog food in the cupboard as it's shelf stable dog food. Before being opened, Sundays' dog food remains fresh for 12 months. Once opened, you'll need to use up the dog food within 6-8 weeks.
The other consideration is the price. Sundays write on their website that you can save 40% by signing up. How? Well Sundays' dog food is significantly cheaper than some dog food brands who provide fresh food. That's because of dry shipping, the food is created using an air-dried method instead of cooking but still with human grade ingredients.
If I was planning to ditch the kibble, I'd be ready to adopt a Sundays For Dogs diet for my Klee Kai.
They've got an impressive business, a good range of recipes, and they're more affordable and more convenient than fresh dog food.
UnKibble By Spot and Tango
Where To Buy: spotandtango.com/unkibble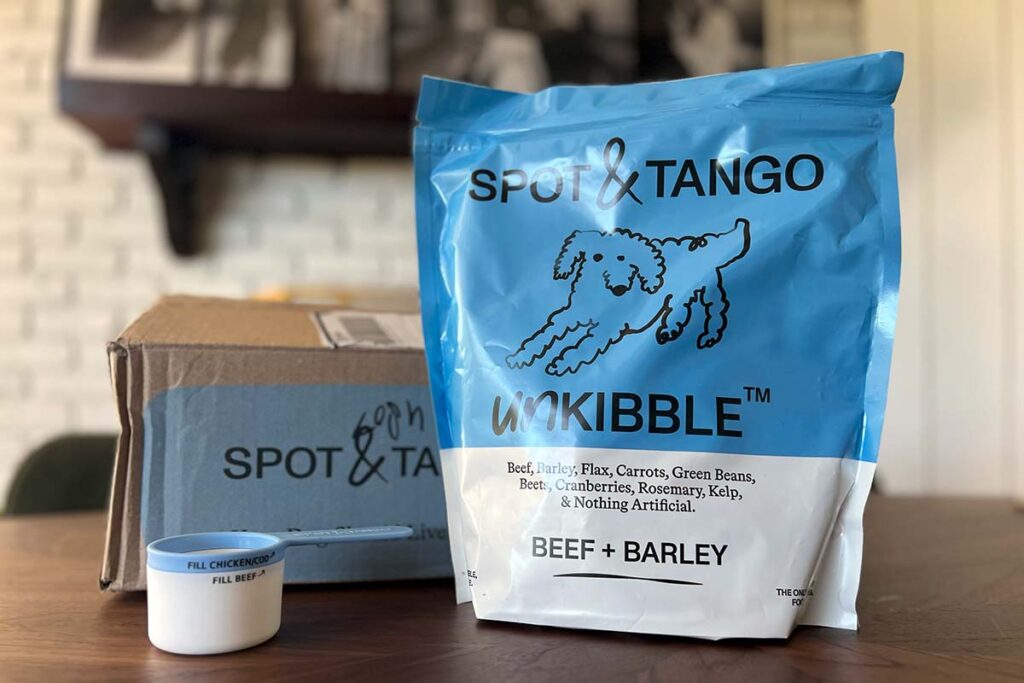 Next, we're taking a look at Unkibble by popular dog food brand Spot and Tango.
Just like Sundays' dog food, Spot and Tango are aiming to provide pet parents with the option to wave goodbye to the kibble in favour of a healthier approach to dog food.
The hint is in the name – Spot and Tango have rethought kibble by coming up with Unkibble. It's still healthy dog food created with human grade ingredients and tailored to your dog's specific needs.
Their website highlights that the recipes contain "100% fresh, whole ingredients". They use a limited ingredient recipe so you can clearly see which human grade ingredients have been included in your dog food.
UnKibble doesn't contain any artificial flavors, preservatives, fillers or additives, while Spot and Tango don't make UnKibble by extrusion and there's no meat meals or mystery "powdered meats" in their recipes.
UnKibble is completed and balanced, meeting the AAFCO's nutritional standards. They're also GMO and hormone free. This is all reassuring to know!
Just like Sundays' dog food, Spot and Tango offer three recipes within their UnKibble range. There's a beef recipe, chicken recipe and a fish recipe (cod and salmon).
As you can see from the photograph above, UnKibble include a scooper and you can follow Spot and Tango's feeding guidelines to ensure your dog is eating just the right amount of dog food in each meal.
You can keep UnKibble in the bag so you won't need to make space in your fridge or freezer to store your dog's food food. Instead, you can pop UnKibble in a cupboard or a dry place.
New Spot & Tango customers can save 50% on their first UnKibble order when you click here or the button below.
Our Verdict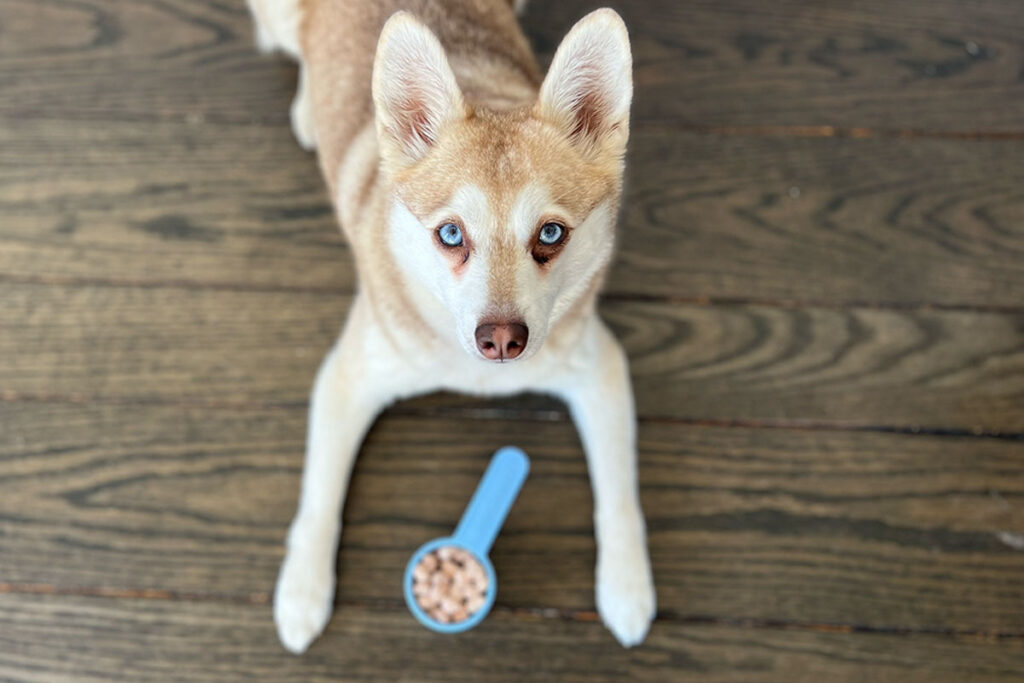 In my search to discover a fresh take on kibble, I came across Spot and Tango's UnKibble.
UnKibble does look a lot like kibble but just a lighter color with speckles of healthy vegetables and fresh fruits inside each morsel.
Like a lot of dog food companies who offer a subscription service, Spot and Tango require dog owners to fill out their sign-up questionnaire.
By sharing details about Copper and Skye, Spot and Tango were able to tailor my Klee Kai's food accordingly. I liked the inclusion of the UnKibble scooper – it's a nice personal touch.
So feeding UnKibble was simple – just scoop and serve. Copper and Skye were happy to munch away on Spot and Tango's dry food and showed a lot more interest than regular store-bought kibble.
From a dog owner's point of view, I felt good that my dogs were eating a diet containing human grade ingredients even though it was still dry food. There's no confusing labels so you can be confident about the dog food ingredients in UnKibble.
You get to enjoy all the nutrients and benefits of premium dog food without the premium price. While you may have to dig deep into your pockets for some fresh dog food, not with this pet food brand.
I like that Spot and Tango have provided dog owners with an option to ditch traditional kibble and improve your dog's health but don't charge a premium price. They claim, like Sundays, that UnKibble is 40% cheaper than fresh dog food meals that are flash frozen and shipped to your door.
(I should point out Spot and Tango do offer fresh meals if you prefer to give that a try ahead of UnKibble).
Sunday For Dogs Or UnKibble: Who Do We Recommend?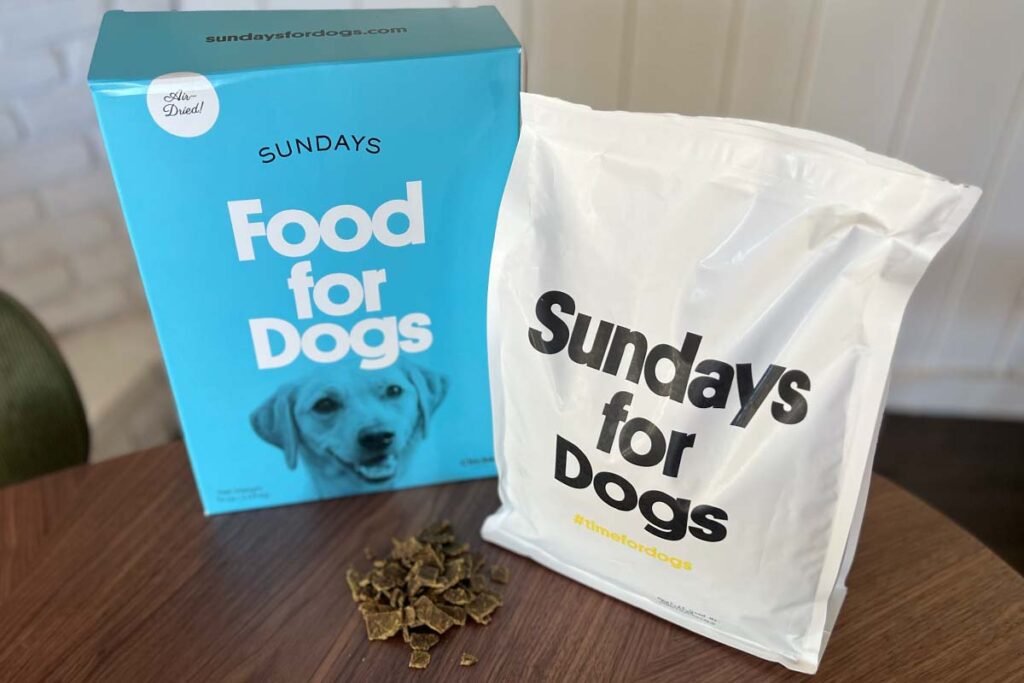 If you're on the cusp of saying goodbye to traditional kibble and you're stuck between Sundays' dog food and UnKibble by Spot and Tango, you probably want to know what we have to say.
You can check out our dog food review of Sundays For Dogs and UnKibble on our website if you want to learn more about either of these healthy pet food brands.
If I had to pick one of these brands to feed to Copper and Skye permanently, I'd go for Sundays For Dogs.
I was impressed with Copper and Skye's reaction to Sundays' dog food – there was a lot of tail wagging, excitement ahead of mealtime and good behaviour with a tasty air-dried treat up for reward.
Sundays use USDA beef, all natural turkey, and all natural chicken so I felt good about feeding their dog food to my Alaskan Klee Kai.
Like I mentioned at the start of this article, Copper and Skye's current dog food is fresh human grade food. They've got sensitive stomachs and I've found that sticking with fresh ingredients in cooked meals is gentle on their digestive systems.
However, I would sign up to Sundays For Dogs because I believe their fresh recipes were a good fit for my Klee Kai despite their sensitive stomachs. I could tell that they use only human grade ingredients.
Perhaps you're a pet owner who is ready to feed exclusively Sundays. I'm confident you won't be disappointed if your dog or dogs enjoy their air-dried dog food as much as my Klee Kai did.
Having said all that, I must commend Spot and Tango on their new take on kibble. It's clear to me that UnKibble is human grade and good for dog health. They've got three fresh recipes just like Sundays. I was also impressed by Sundays and Spot and Tango's sustainable approaches to their business – too.
But based upon my Alaskan Klee Kai's reaction to the food, I'd have to rank Sundays For Dogs above UnKibble.
Do We Have A Sundays For Dogs Discount Or Coupon Code?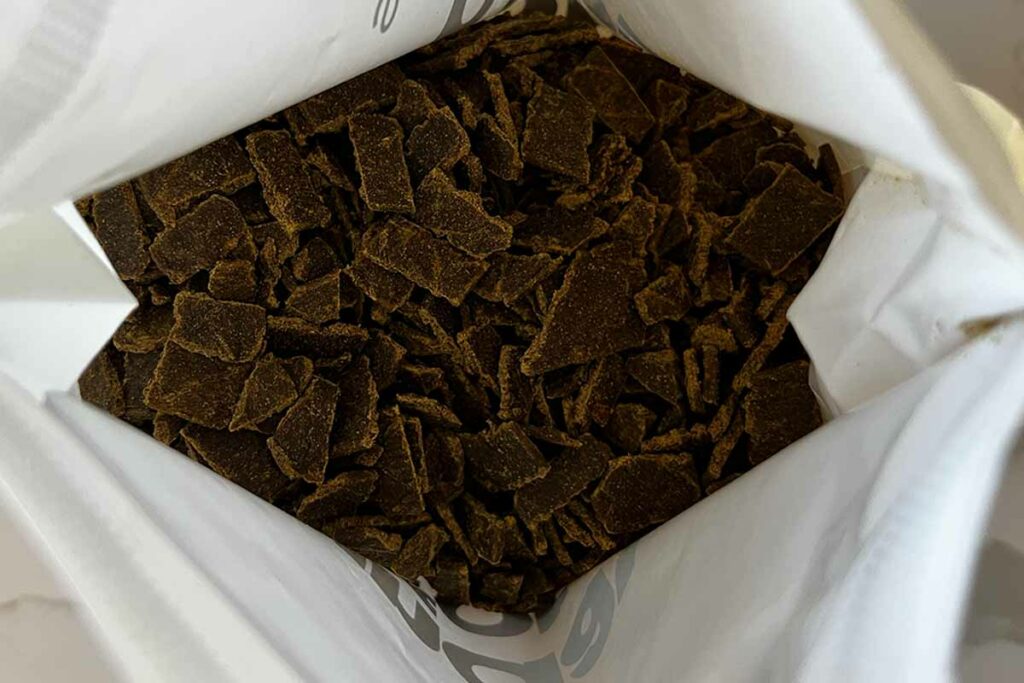 So you're ready to sign up to Sundays For Dogs but you'd like to make a little saving?
Well I've got some good news, you can get a discount if you're a loyal follower or reader!
You can save 35% off your first Sunday For Dogs order when you click here (or below) and use the discount code "LIFEWITHKLEEKAI".
Do We Have An UnKibble Discount Or Coupon Code?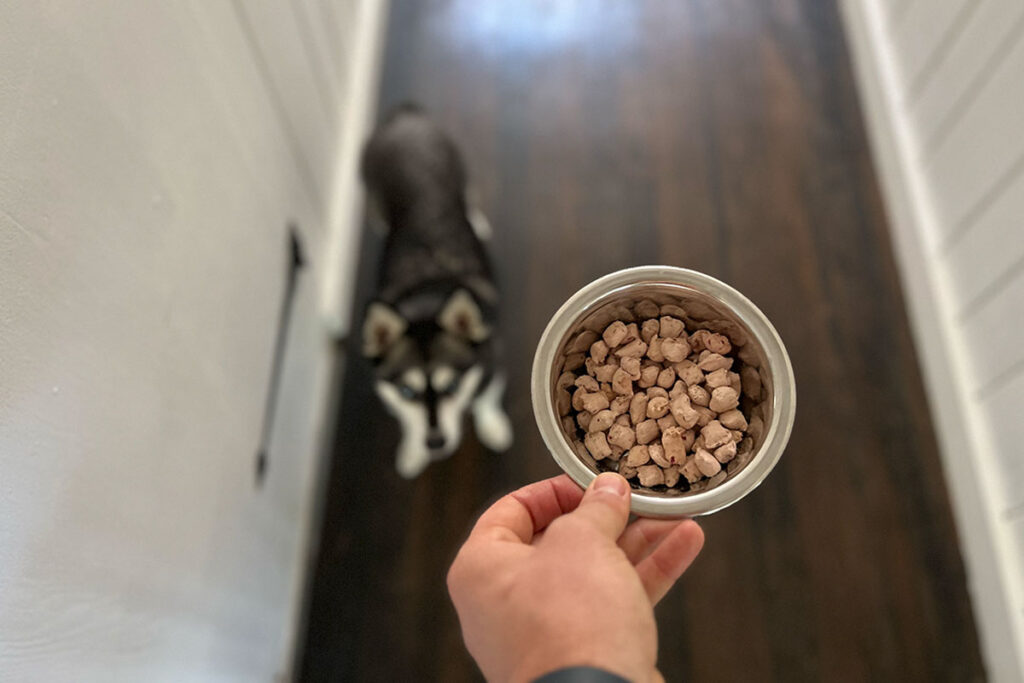 If you've decided to get started with UnKibble, I'm excited for you.
Our followers and readers can avail of a 50% discount on their first UnKibble order.
To make this saving, you just need to click this link or click the button below and the discount will be automatically applied.
Wrapping Up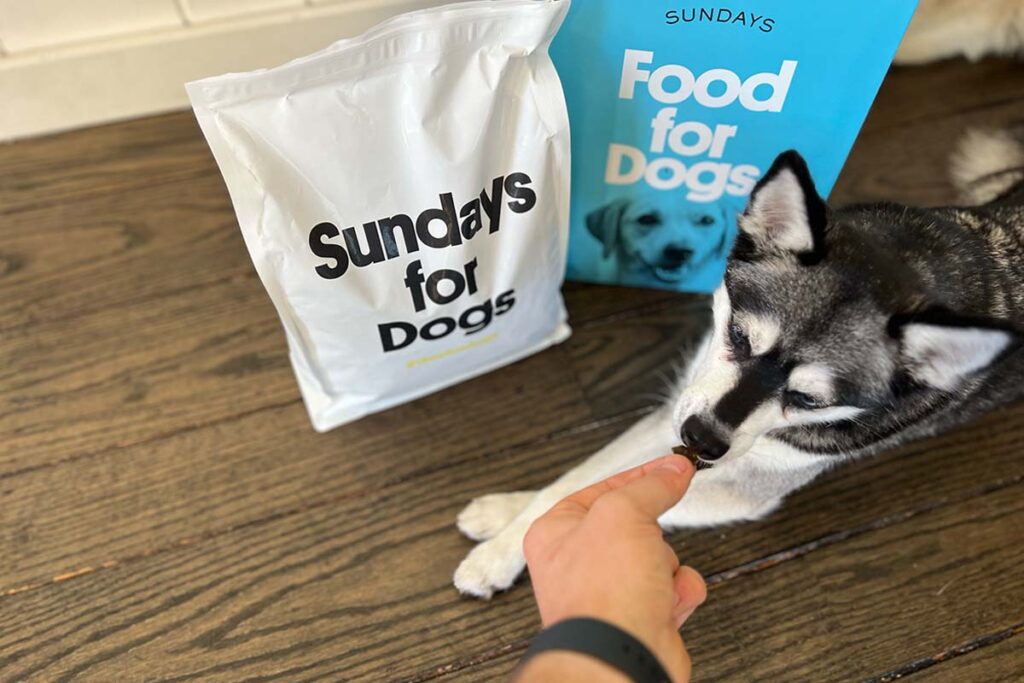 We've reach the end of our Sundays For Dogs and UnKibble comparison article.
Ultimately, I don't think you'll go wrong with Sunday For Dogs or UnKibble because both dog food brands certainly offer a healthier alternative to kibble.
You don't need to visit certain specialty pet stores, you can just head to their websites to find out more these human grade brands.
My pick would be Sunday For Dogs purely because I felt Copper and Skye showed more mealtime excitement with their air-dried food.
But I liked a lot about UnKibble so I can see the merits of going with this Spot and Tango take on dry food.
Save 35% on your Sundays order via this link and use code "LIFEWITHKLEEKAI" at the checkout.