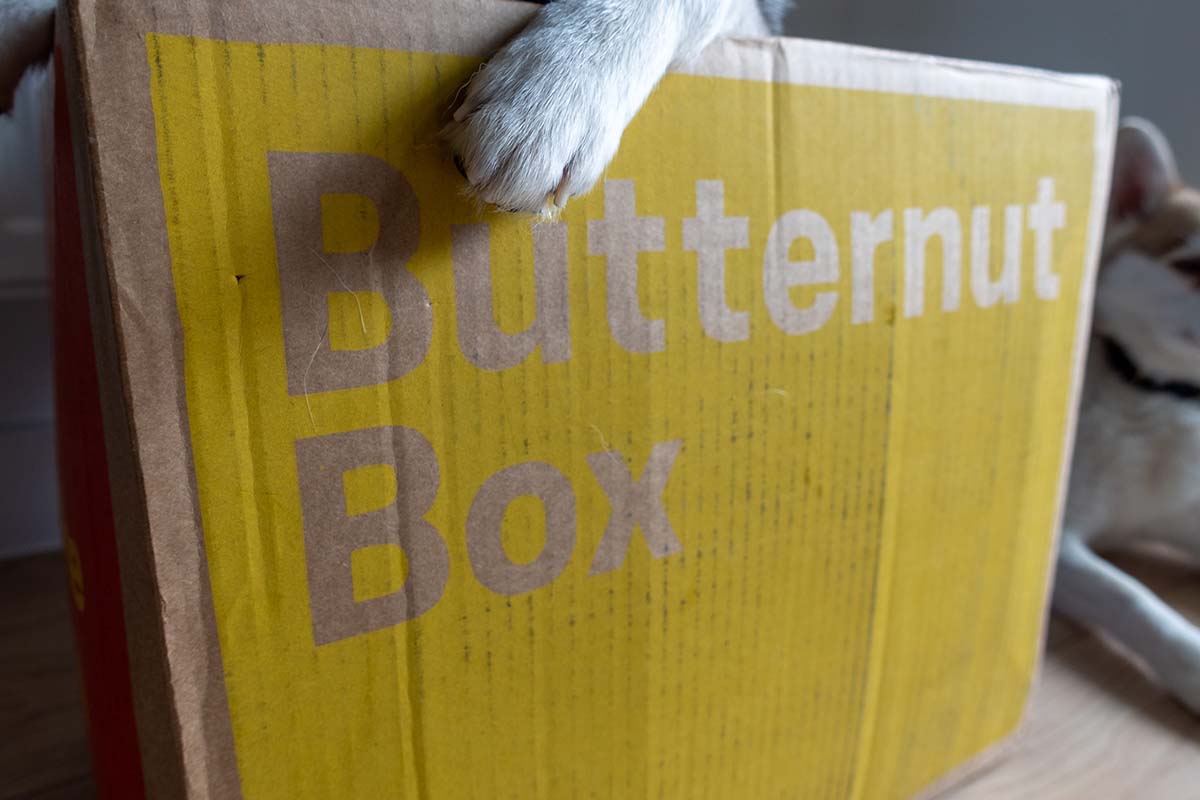 Last Updated on September 13, 2023 by Kieran
So you're thinking about signing up to Butternut Box but you want to know how much it will cost per month?
Butternut Box offer premium food to British dogs so you should expect to pay a little more than you do for pet food purchased at your local supermarket or pet store.
They've created a range of high quality dog meals that are balanced and complete, customized, pre-portioned and delivered to your door to make feeding healthy food to your pet convenient.
But with the cost of living crisis, it's never been more important to make every penny count so you may be slightly hesitant about signing up to Butternut Box's subscription plan.
In this article, I'm going to discuss how much you can expect to pay for Butternut Box every month based upon my experience with my Alaskan Klee Kai.
Copper and Skye have been predominantly eating Butternut Box for the best part of five years since we moved back to the United Kingdom from the United States of America.
So we're in a good position to discuss the cost of Butternut Box, but I've also done my research to see how much their subscription service would cost if you own a bigger dog than Copper and Skye.
Before we look at How Much Butternut Box Costs Per Month, we'll start by briefly discussing who Butternut Box are and what service they provide dog owners around the UK, the Republic of Ireland and the Netherlands.
(Cut to the chase: We recommend Butternut Box and you can save 50% on your first box and 50% on your second box by clicking here
Who Are Butternut Box?
Website: www.butternutbox.com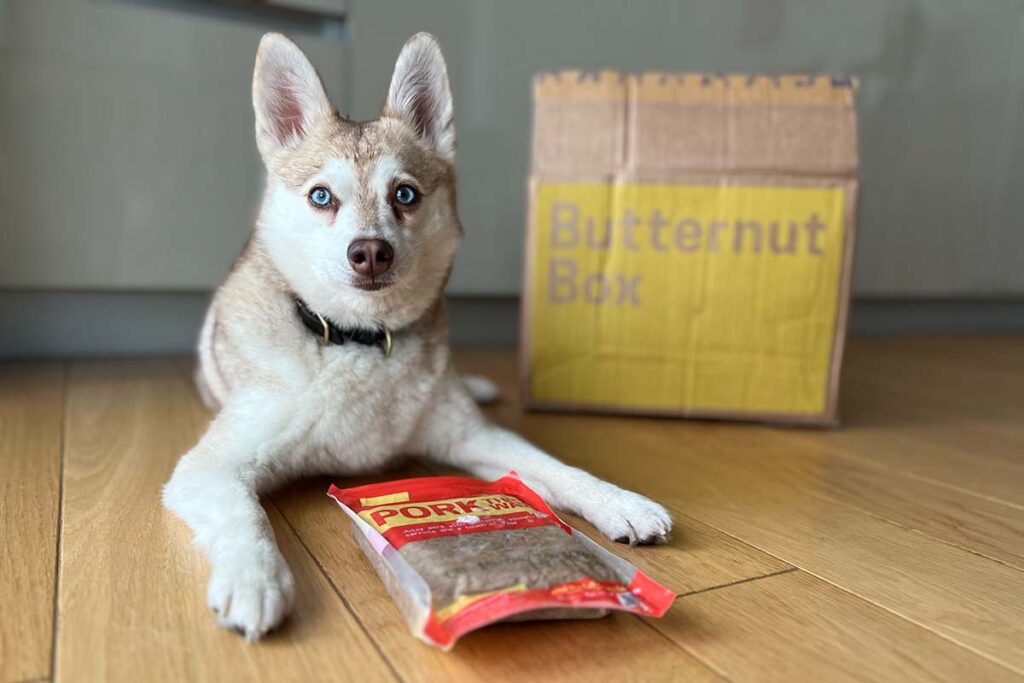 Butternut Box are a fresh dog food company based in the UK who have been putting real food into dog food since launching their business back in 2016. Since starting over seven years ago, Butternut Box have delivered meals to over 100,000 dogs in the UK!
Their approach to pet nutrition is different to traditional dog food brands. Butternut Box only use real ingredients in their recipes that you'll recognise and you won't find any additives, fillers or preservatives.
In fact, Butternut Box's recipes are generally comprised of 60% meat and 40% fruit, vegetables, lentils and other superfoods. Butternut Box cook their recipes at low temperatures to lock in the nutritional goodness and natural flavour of the ingredients before they're meals are frozen and packaged to be shipped to your door.
They've got a great range of 10-12 recipes to cater to dogs of all ages. Even if your dog is picky like Skye, they'll likely have at least a couple of recipes that will keep them motivated at mealtime.
How Does Butternut Box work?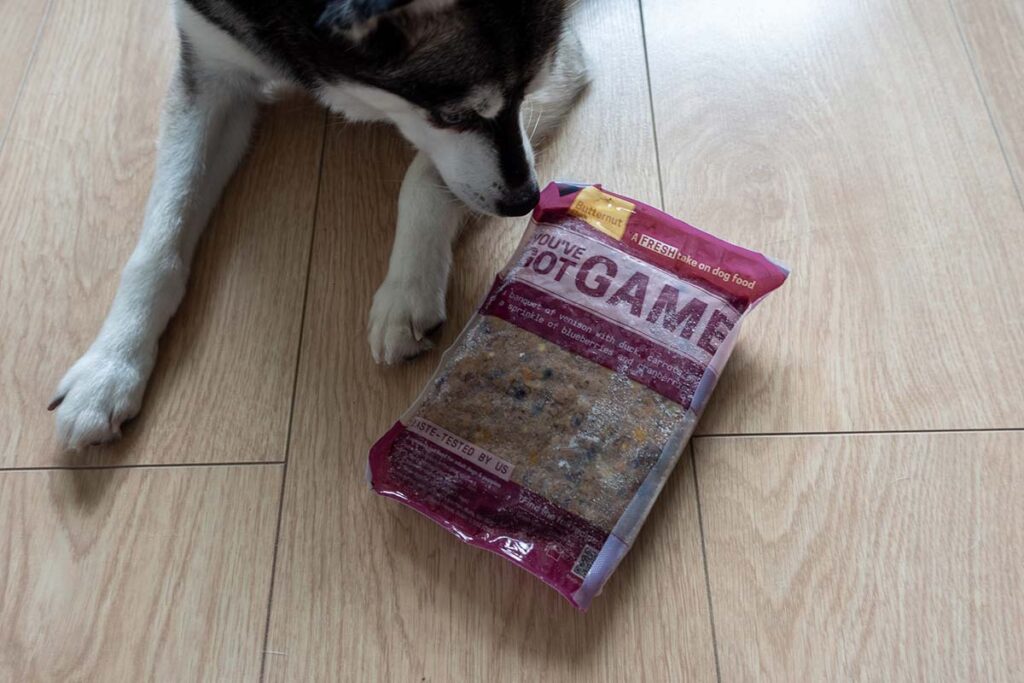 To get started with Butternut Box, you'll need to fill out their sign-up questionnaire so they can get an understanding of your dog and what makes them tick. You'll need to provide key details such as age, weight, breed, activity level, eating habits and dietary requirements. Some dogs may have allergies to certain food types so make sure to inform Butternut Box of any requirements your dog may have.
Once Butternut Box know a little bit more about your dog, they'll suggest a meal plan and some recipes to try. However, you still have complete flexibility to choose the recipes that you'd like your dog to enjoy. It's worth nothing that Butternut Box charge extra for some recipes. Butternut Box explained the price hike here:
We haven't made this decision lightly. The cost of ingredients and production has soared over the past year, with ingredients like beef, lamb and turkey increasing by over 30%. We have never compromised on the quality of our ingredients, but this does mean we had to make a change.

Butternut Box in January 2023
So in my recipe plan, I have to pay extra for Beef It Up, Gobble Gobble Turkey, Wham Bam Lamb & You've Got Game. This is something to consider if you're looking to keep costs to a minimum.
Butternut Box will ship your meals direct to your door. You've got the flexibility to choose how often you want deliveries. As Butternut Box do charge £4.99 per delivery, you may find a monthly delivery is a more cost-effective decision than fortnightly. Having said that, you'll need a decent-sized fridge and freezer to store the meals.
Once you've selected your recipes and you've decided upon your frequency of deliveries, you'll get your reoccurring price.
How Much Is Butternut Box A Month?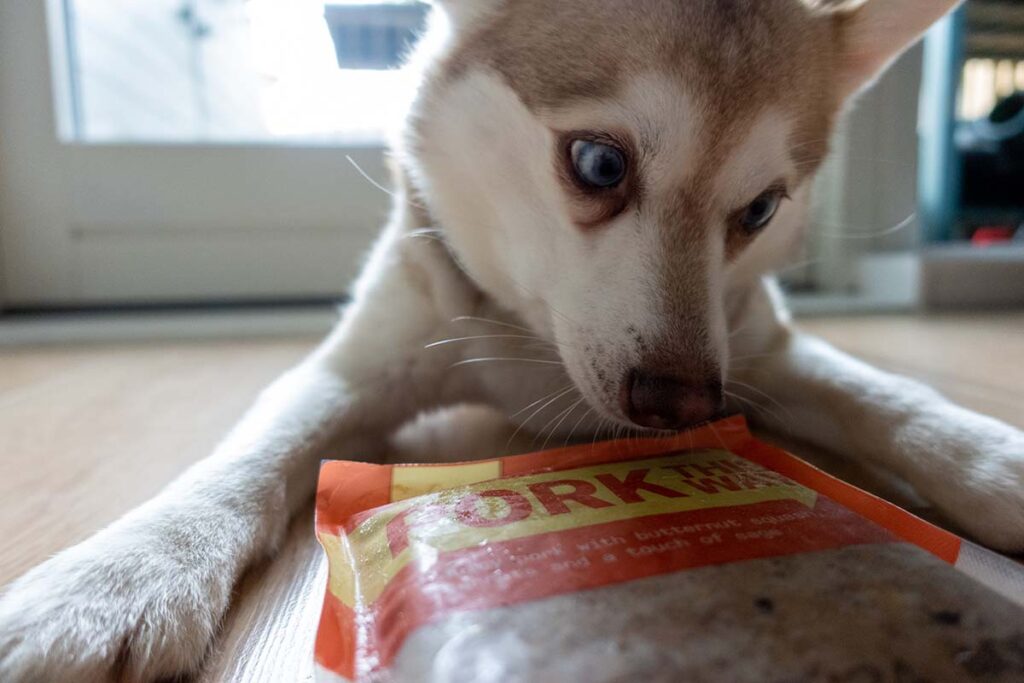 So we've reached the part where I'll answer the key question: How much is Butternut Box a month?
The price will vary per dog owner. It will depend on the breed of dog and how many dogs you're feeding.
Copper and Skye are 7kg and 6kg respectively with similar ages, similar exercise routines and similar dietary requirements.
I find that feeding Butternut Box to my dogs costs between £70-80 a month depending on the recipes that I decide to include.
I receive 28 pouches of 400g food every four weeks at a cost of £75.57, including delivery and surge charges. That works out at £2.51 a day.
I removed some of the premium recipes from my box to bring my costs down after my average daily price went from £2.37 to £2.51.
But let's look at some common breed examples to give you an idea.
Cocker the Cocker Spaniel, 4 years old, 13kg – £2.73 a day.
Husky the Siberian Husky, 4 years old, 23kg – £3.42 a day.
Lab the Labrador, 4 years old, 33kg – £4.14 a day.
Al the Alaskan Malamute, 4 years old, 38kg – £4.90 a day.
Rottie the Rottweiler, 4 years old, 48kg – £4.90 a day
Dane the Great Dane, 4 years old, 54kg – £5.82 a day.
Do We Have A Butternut Box Coupon Code Or Discount?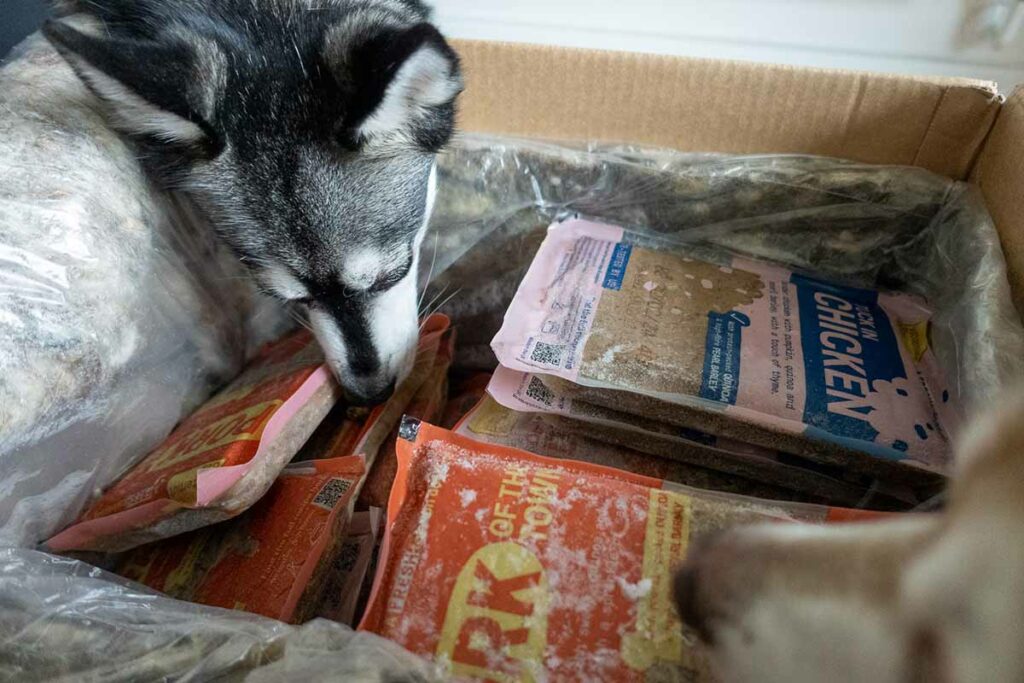 To help you along your way, you can save 50% on your first Butternut Box order and 50% on your second Butternut Box order when you click here or below. So you're effectively getting a free box over the course of two orders and it gives you an opportunity to give Butternut Box for a significant amount of time to see if your dog likes their new food.
Wrapping Up – Our Final Thoughts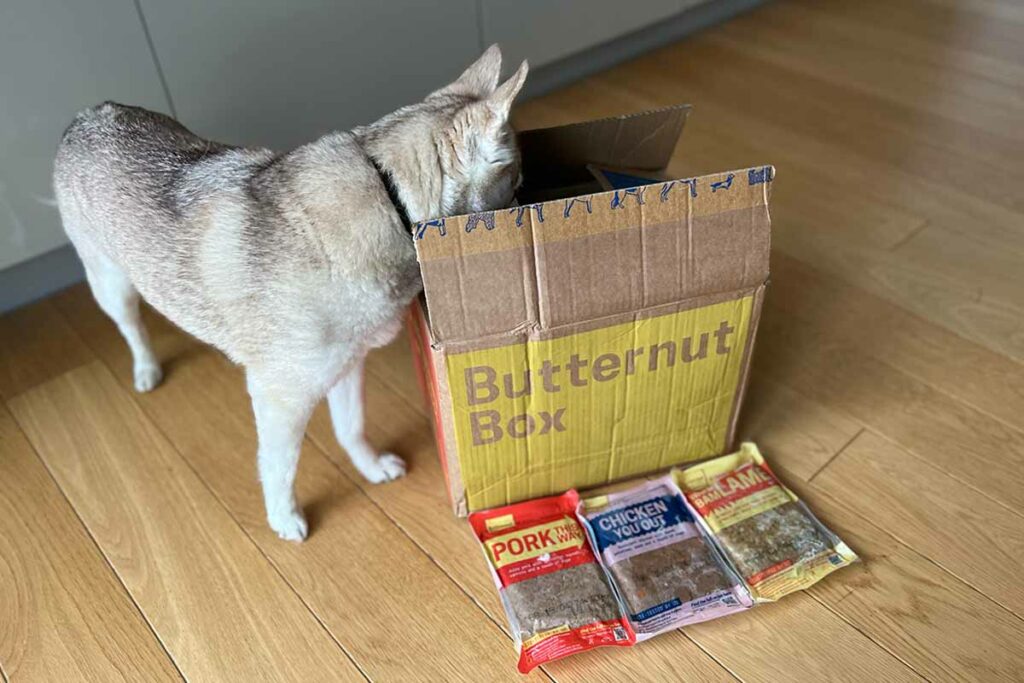 We've reached the end of our feature on Butternut Box.
Hopefully we've given you an idea of how much Butternut Box costs per month.
As you can see from the figures above, the price of feeding Butternut Box to your pet will vary depending on your dog, their breed and a number of other factors.
However, Copper and Skye haven't suffered with any tummy issues since we made the switch to Butternut Box – so we've saved a lot of money in vet bills.
Don't forget you can get 50% of your first box and 50% off your second box when you click here: https://butternutbox.com/LifeWithKleeKai