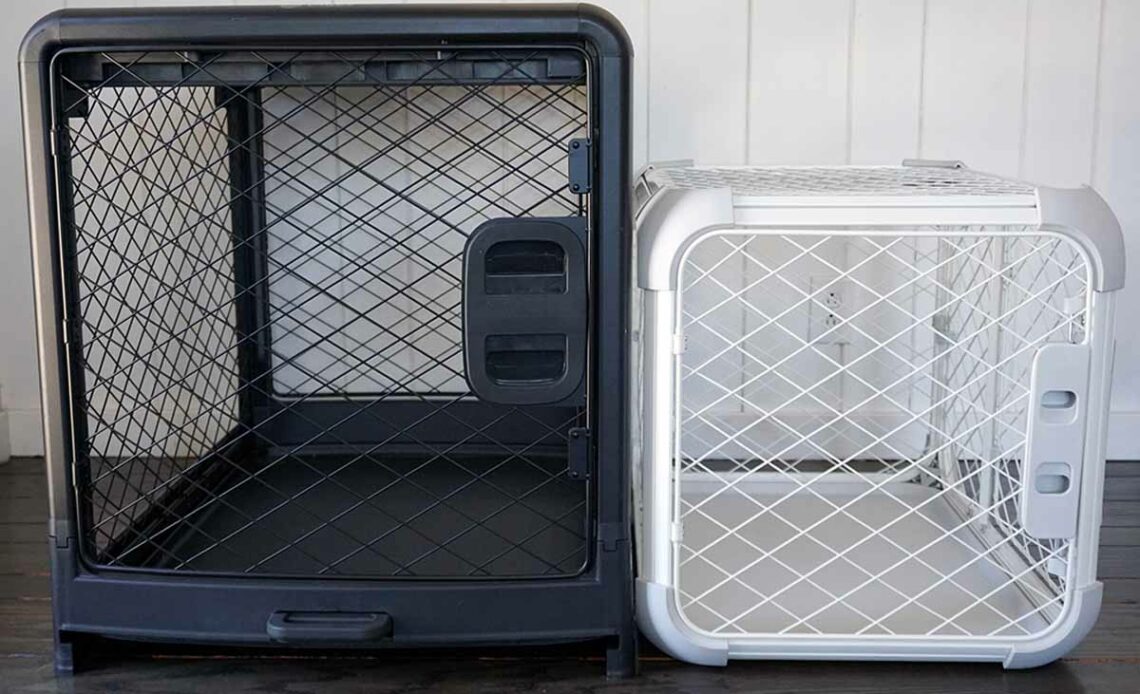 Last Updated on September 18, 2023 by Kieran
Are you trying to decide whether to invest in a Diggs Evolv or Revol dog crate?
Diggs have established themselves as one of the leading manufacturers of quality dog crates in the USA, thanks in part to the popularity and success of the Revol.
However, Diggs have expanded their crate range to include the Evolv – a slimline choice.
If you're looking to provide a safe and comfortable environment for your dog, you're on the right track if you're considering Evolv or Revol crates.
With two energetic and sassy Alaskan Klee Kai dogs, I understand the importance of having a crate where Copper and Skye can remain safely inside.
In this comparison review, I'm going to share my experience with the Evolv and Revol, highlighting some of the differences between these two Diggs products.
Cut To The Chase: You can save 10% on first Diggs order by clicking this link and using code "KLEEKAI" at checkout.
Who Are Diggs?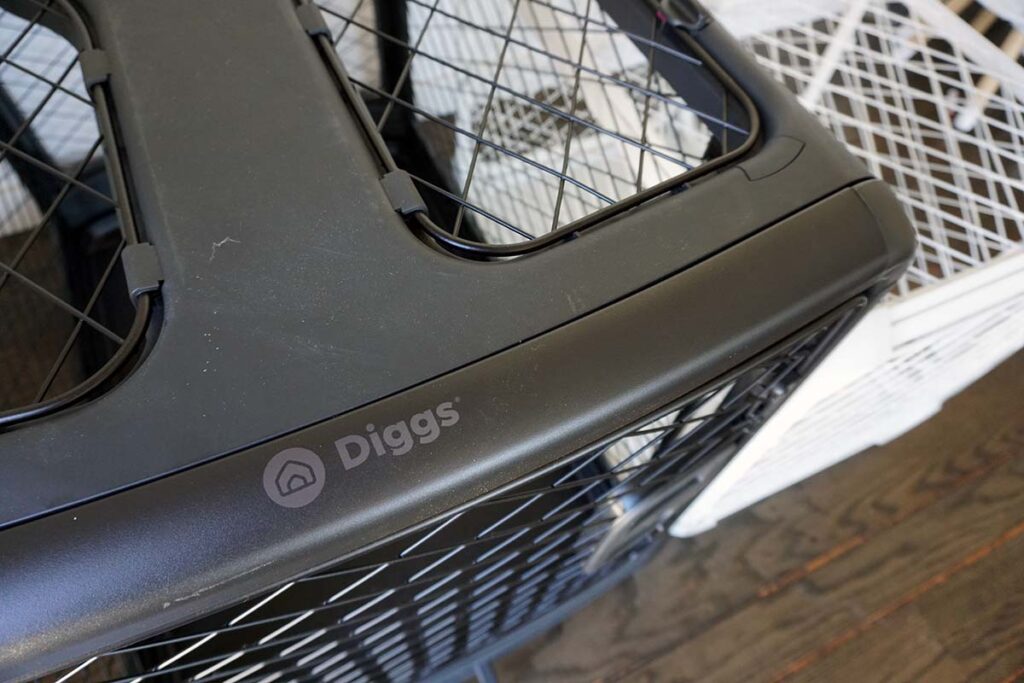 Diggs have earned a stellar reputation for developing crates with premium materials that can withstand the rigours of day-to-day life with active dogs of all life stages.
Diggs write online that they began "out of frustration with existing, poorly made pet products".
With a team of passionate pet lovers and pet owners, Diggs set about creating pet products that placed an emphasis on "safety, good design and solving real problems".
Their Revol established Diggs as one of the leaders in the dog crate industry alongside other respected brands such as Impact Dog Crates.
Diggs launched the Evolv, their slimmest dog crate, to provide pet owners with more choice.
Now that you know a little bit more about Diggs and what they stand for, let's take a closer look at the Revol.
The Revol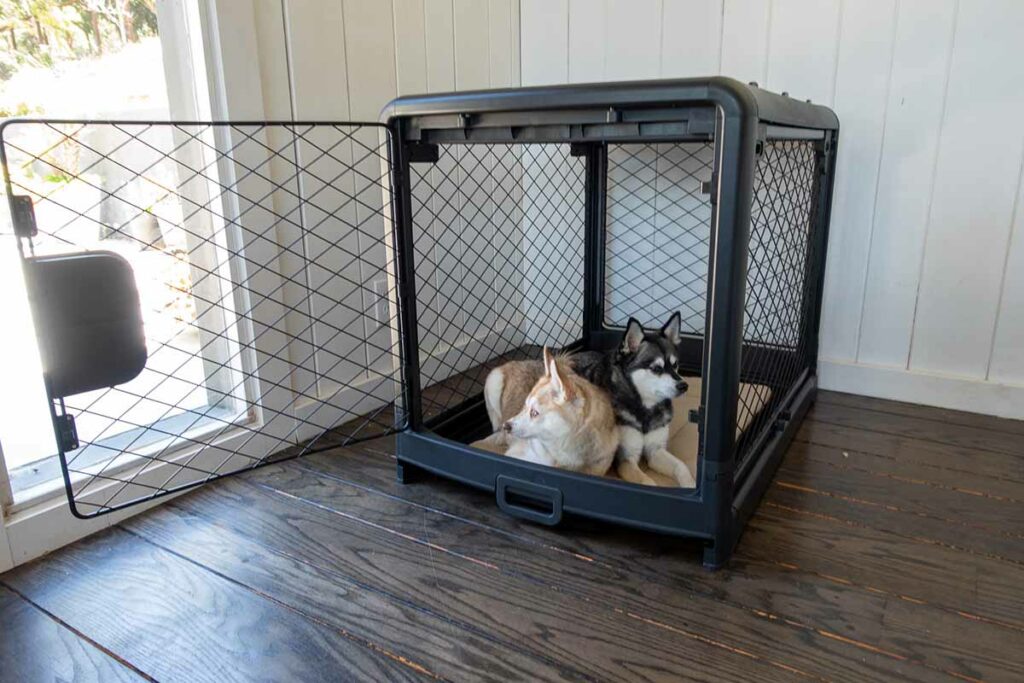 The Diggs Revol dog crate remains a popular choice with pet parents looking to invest in an ultra strong, collapsible dog crate.
It's easy to use and take less than 60 seconds to collapse and reassemble so it's perfect for dog owners who want a versatile crate.
Having used the Revol for quite some time, I can attest to stress free experience of collapsing and reassembling the crate. You can even do it with one hand!
The Diggs Revol dog crate is portable thanks to the handle and wheels, which allow pet owners to roll it around their home or to the car if you're heading on road trip.
Safety is a top priority and Diggs use a solid single-piece frame and a wire mesh with diamond design to prevent injury to paws and teeth.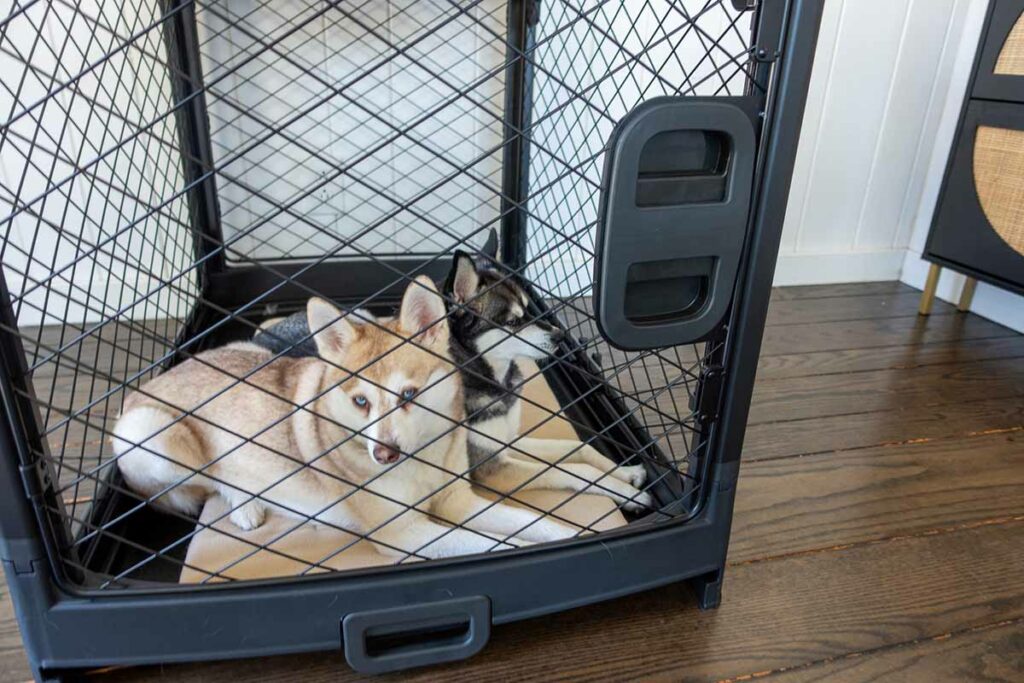 It has dual lock doors to make the crate easy to use even if you've got your hands full and the Revol has multiple access points from the front, side and garage-style roof.
There's an included puppy divider to cater to new pet parents who are crate training or those with multiple dogs.
If you've a puppy or dogs who shed a lot like my Klee Kai, you'll appreciate the removable tray.
The Revol starts at $375 for the small and goes up to $675 for the large.
The Evolv
The Evolv (read dedicated review here) is Diggs' slimmest dog crate but doesn't sacrifice your dog's comfort or safety.
It has a coated steel frame to provide a durable crate or sturdy playpen depending on each dog owner's specific requirements in their home.
Just like the Revol, this Diggs crate has dual lock doors to make your life easy and you even alternate the position of the doors to suit your personal preference.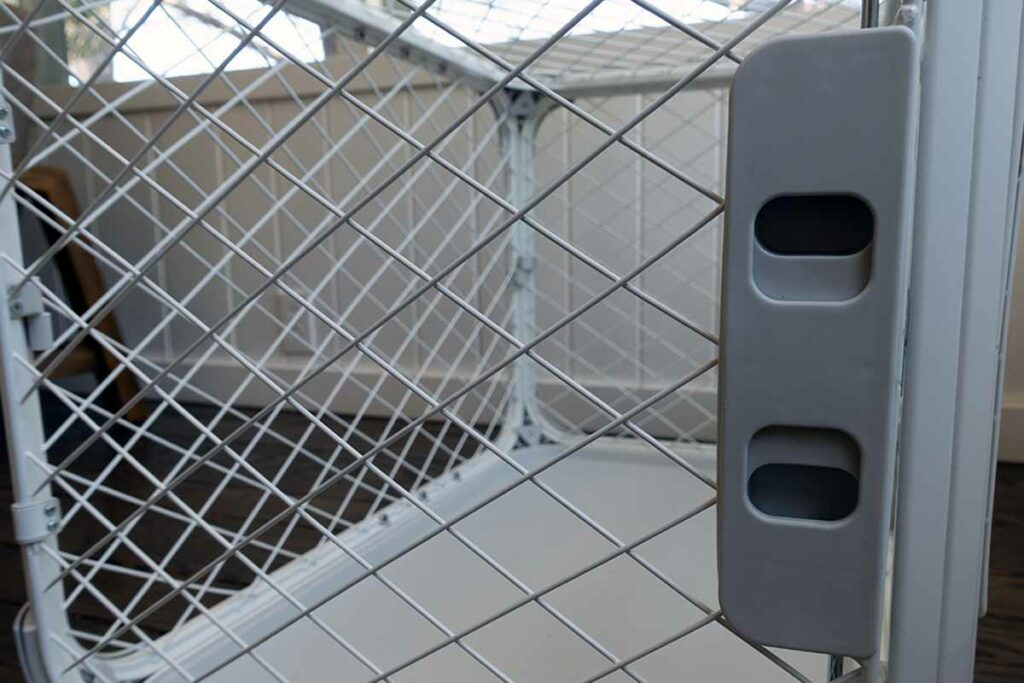 The Evolv has rounded corners that you'll get to grips with when you're putting the Diggs crate together for the first time. You don't need any tools to build the crate!
There are no sharp edges and Diggs only use safe materials (the crate is free from phthlates and heavy metals). Just like the Revol, the Evolv has paw safe mesh to protect your dog.
Diggs provide a puppy divider and you can purchase an extra frame to activate the playpen mode. You can remove the ceiling hatch to give you access to your pup but keep them enclosed in the crate.
The Evolv starts at $170 for the small and goes up to $300 for the large.
Revol Vs Evolv: The Similarities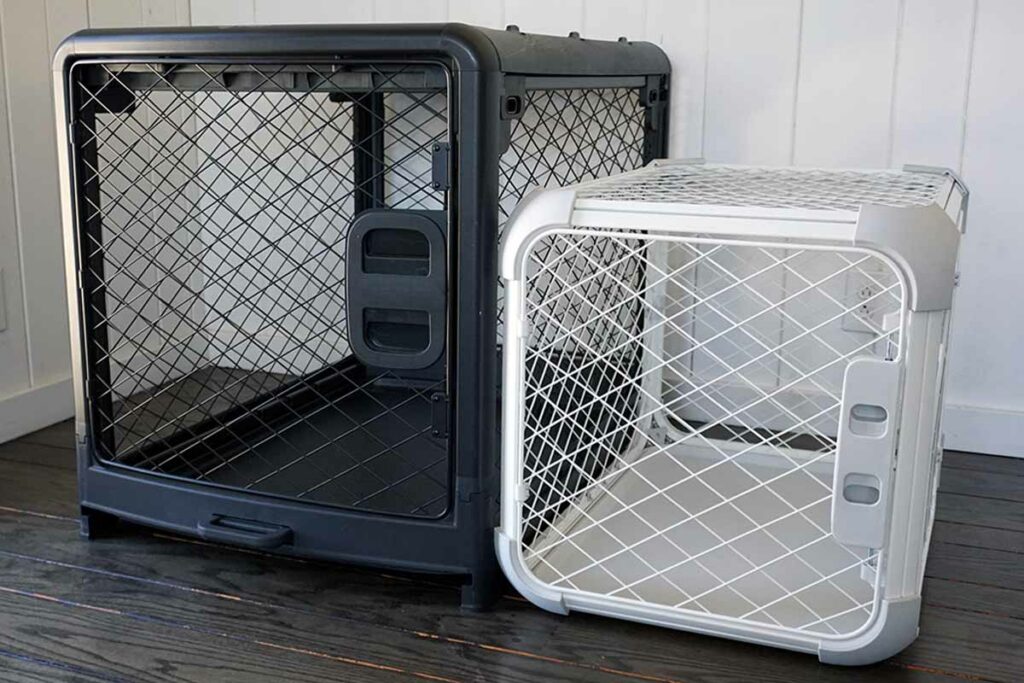 The Evolv and Revol do have quite a few similarities that are worth highlighting if you're trying to choose between these two crates.
They both have a wire mesh and steel frame to crate a durable and safe product for dogs.
Diggs have included their paw safe mesh in the Evolv and the Revol to protect your pup's paws and teeth. The steel frame and wire mesh are included with both crates.
They write on their website that they were inspired by baby industry standards when designing these crates and the ergonomic handles prevent pinching
The doors are really easy to operate and make putting your dogs away a hassle free experience unlike finnickity wire crates I've previously bought online.
The Evolv and Revol have multiple access points, making these crates equally versatile if you want to be able to open the crate in different ways.
Revol Vs Evolv: The Differences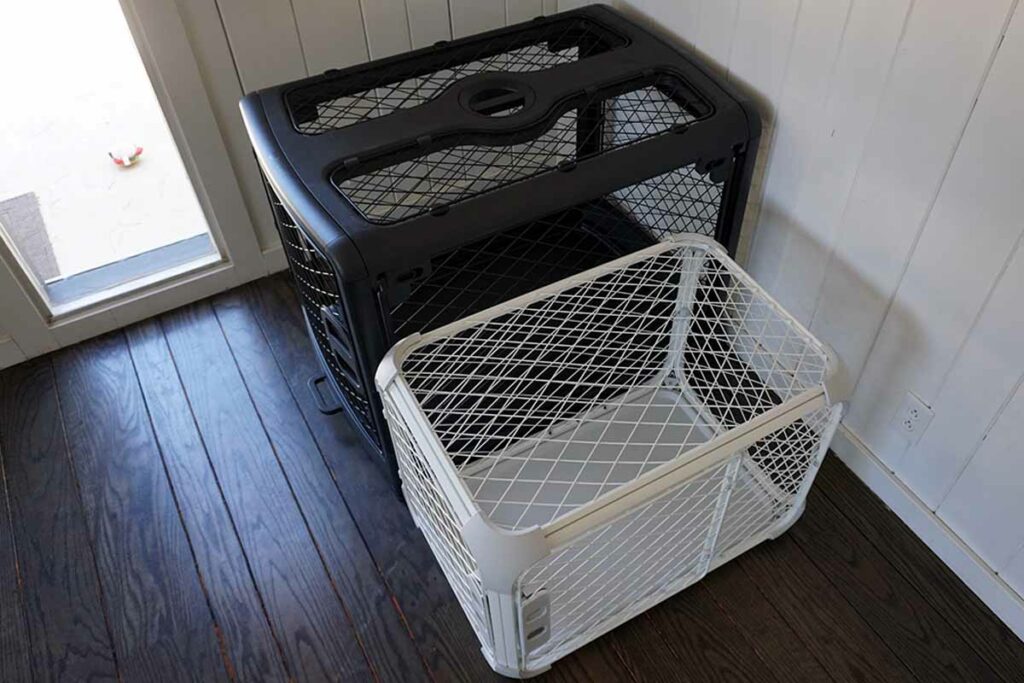 Now that we've examined some of the similarities, let's take a look at the Revol and Evolv differences.
The Evolv has a lower price point than the Revol so it represents a good entry level crate if you want to invest in a Diggs product but you've got a limited budget.
The Revol's ceiling hatch is far easier to use which is an important consideration if you plan to use your crate in the car or perhaps in an office space.
Having said that, the Evolv has a modular design allowing you to add up to four doors (two come with the crate) so it's adaptable to any space. This could particularly appeal if you've got a pup.
Perhaps the biggest difference is the Evolv can't be collapsed and doesn't have a handle or wheels. The Revol is a breeze to move around the house, but the Evolv requires more effort. Having said that, it takes less than five minute to disassemble and reassemble.
Revol Vs Evolv: Our Verdict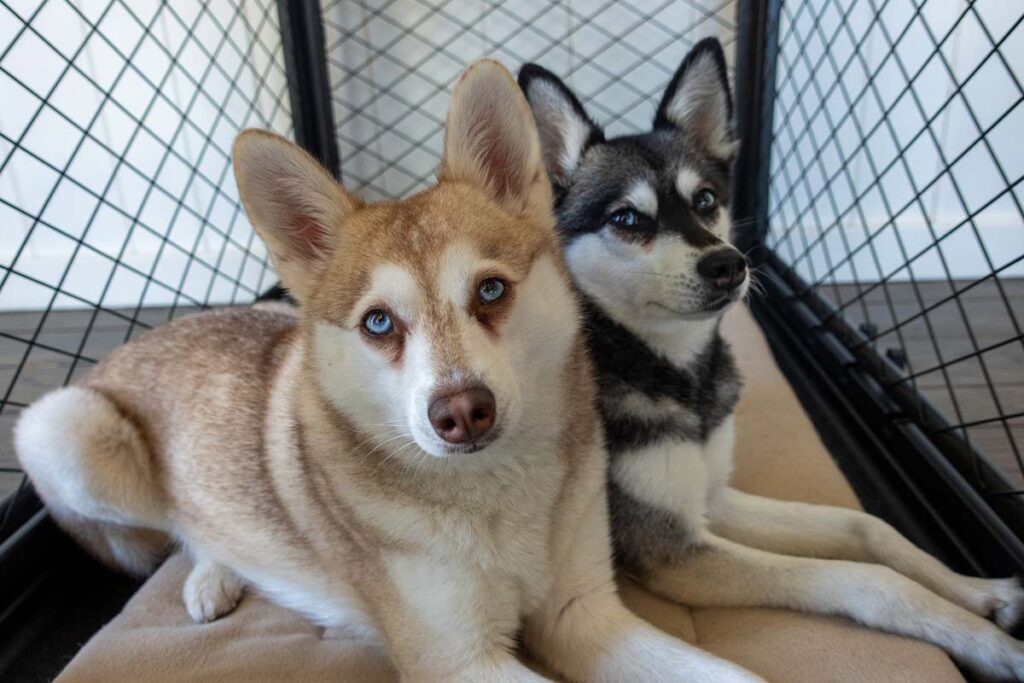 I can understand why the Evolv's lower price point will appeal to many dog owners.
Personally, I prefer the Revol because of the ergonomic design, ability to collapse and transport using the handle and wheels.
The Revol offers a more versatile option for dog owners who want a sturdy steel frame and wire crate that can still be taken on trips without breaking your back trying to move it.
I loved how easy the Revol is to assemble, collapse and put back together. I really think it gives owners great versatility without compromising quality or safety.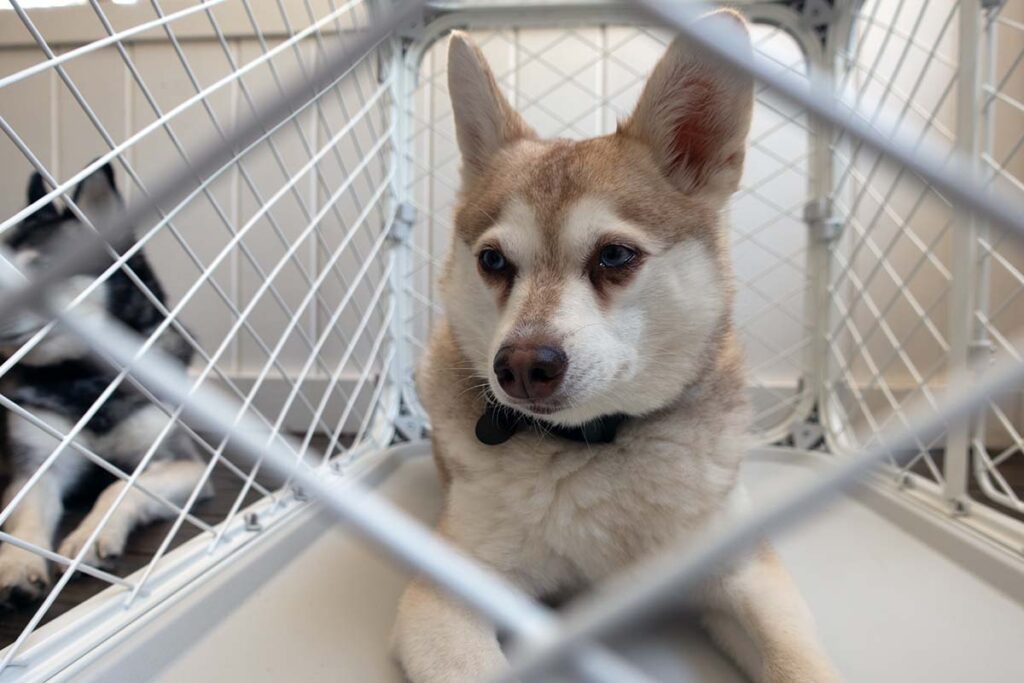 Having said that, if you've just brought home a pup, the Evolv might appeal more with the lightweight but sturdy build, option to transform into a playpen and modular design.
If you're someone who moves around a lot, even though the Evolv doesn't collapse or have wheels, it's more slimline so easier to fit into tight spaces in your house.
Where To Buy?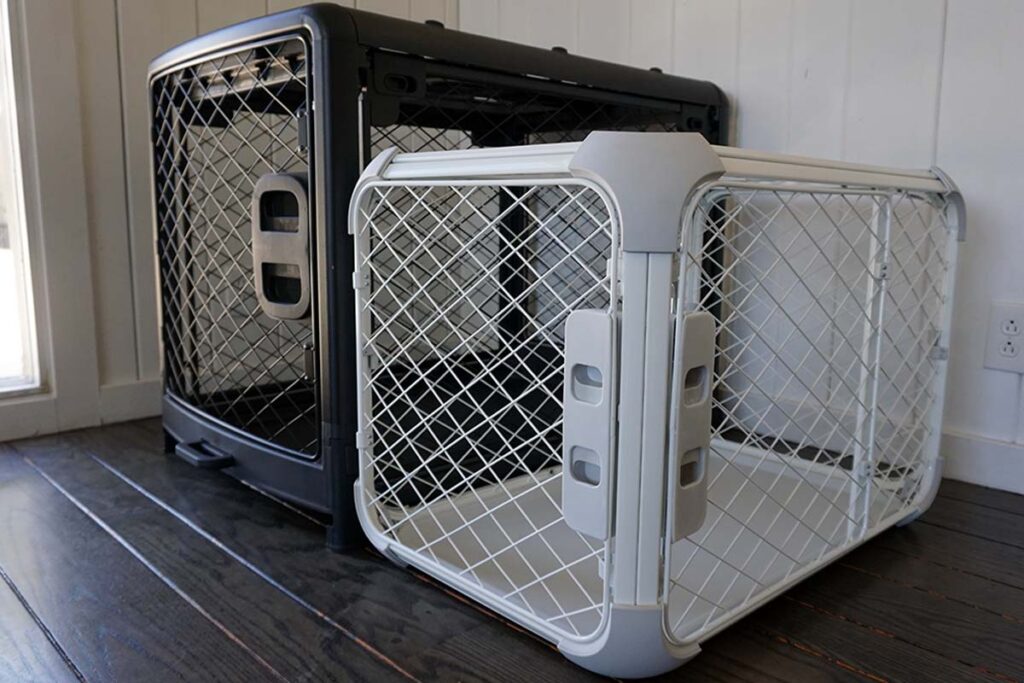 You can purchase the Evolv and the Revol crate directly on Diggs' website here.
The Evolv is significantly cheaper – small (24″L x 17″W x 19″H) costs $170, the medium (30″L x 19″W x 21″H) has a price tag of $200, the intermediate is priced at $250 and the large (42″L x 28″W x 31″H) will set you back $300.
The Revol has a higher price point – small (25″L x 17″W x 19″H) will cost you $375, medium (32″L x 20″W x 22″H) is priced at $475, the intermediate (39″L x 25″W x 28″H) will set you back $595, and the large (44″L x 28″W x 30″H) costs $675.
Do Diggs Offer A Coupon Code Or Discount?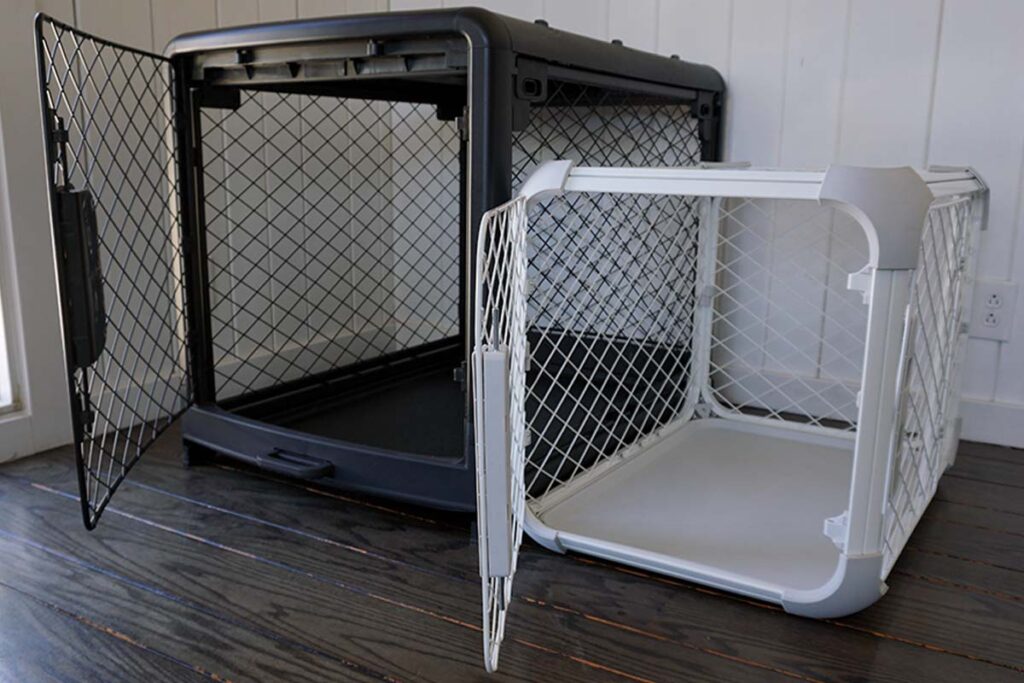 We contacted Diggs and you can save 10% on your first order when you click here and use code KLEEKAI at checkout.
(This offer is only good until midnight Sunday 17 September.)
Finishing Up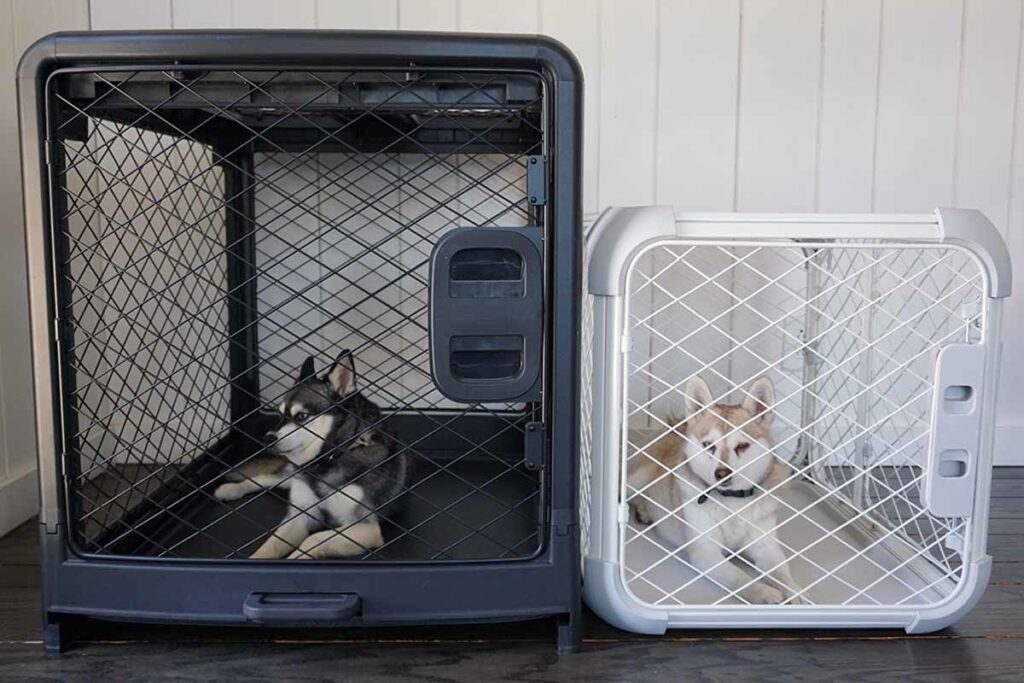 We've reached the end of our Diggs comparison article taking a look at the Evolv and Revol.
These are two crates made by the same company but providing different options for owners.
The Revol is collapsible and portable so you can break it down and wheel it to the car or move it around your home with consumate ease.
It takes less than 60 seconds to collapse and reassemble so it's stress free to operate.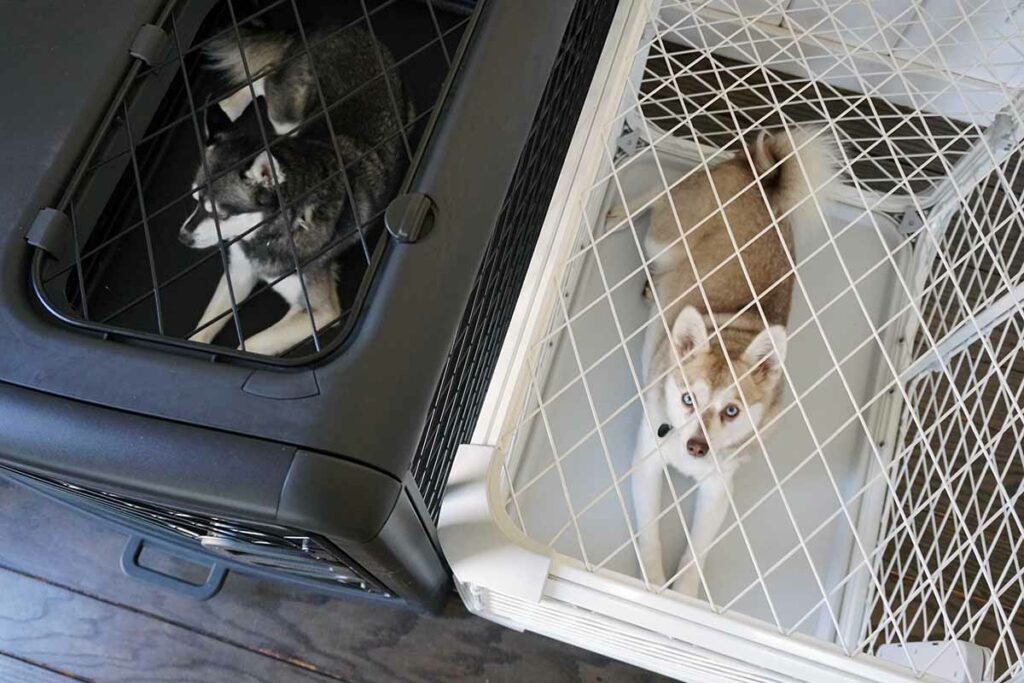 While the Evolv has a lot of the same features as the Revol such as wire mesh, diamond-shaped holes, puppy divider, removable tray and multiple access points, it does differ.
The Evolv has a modular design to allow dog owners to create alternate access doors to their pets, while it can be transformed into a playpen.
It's significantly slimmer than the Revol so it's a more lightweight but durable crate for pets.
Based upon my experience with both crates, I'd recommend the Revol (I've got the black wire crate) because of it's ease of use. However, if you've got a tight budget, you won't go wrong with the Evolv.
Don't forget you can save 10% on your first order when you click here and use code KLEEKAI at checkout.
(This offer is only good until midnight Sunday 17 September.)