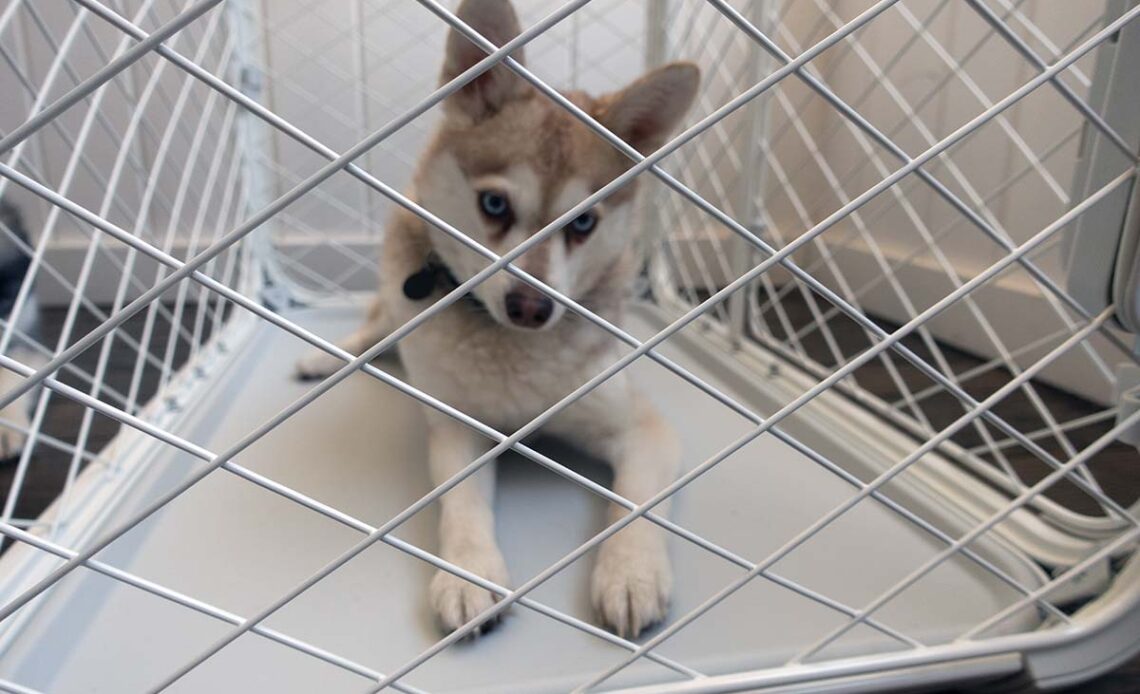 Last Updated on September 18, 2023 by Kieran
Are you thinking about investing in the Evolv dog crate but you want to learn a little more about this latest Diggs crate before investing in it?
The Evolv dog crate is a recently-launched product to rival the Revol dog crate and give pet owners greater flexibility when picking a crate for their pup.
Diggs have established themselves as one of the leading dog crate manufacturers in the USA, alongside other respected dog crate brands such as Impact.
In this dog crate review, we're going to be taking a look at the Diggs Evolv that launched in 2023.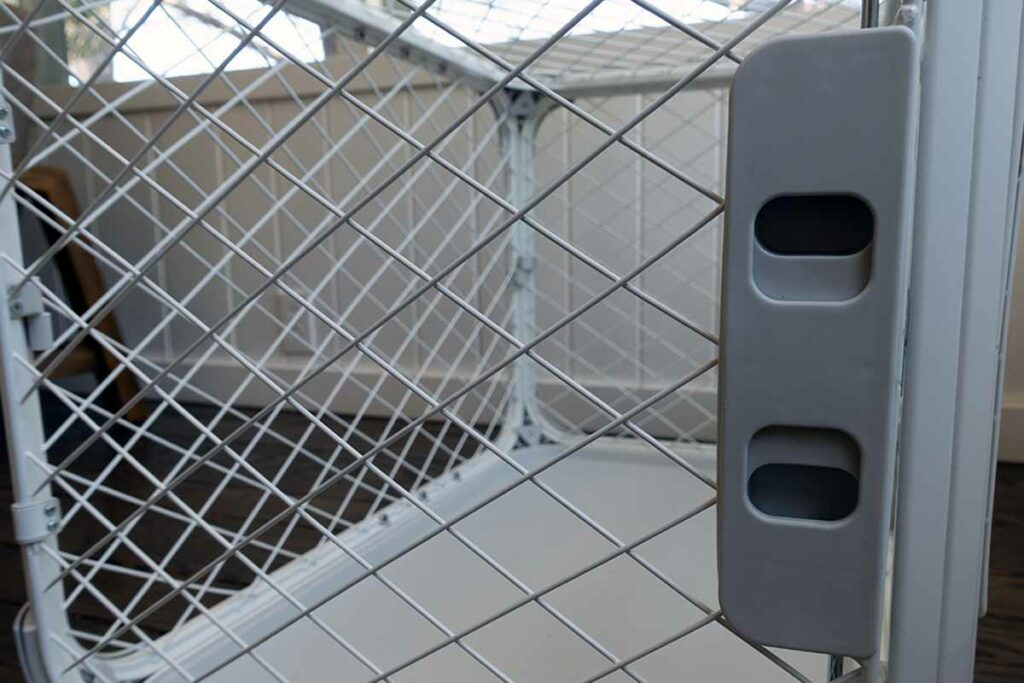 We'll examine what Evolv dog crate's feature, provide our feedback based upon testing the crate, examine some customer reviews and share where you can purchase the crate.
For dog owners who are ready to invest in the Evolv, we'll share our exclusive 10% discount code so you can make a significant saving on your dog crate purchase.
With the introduction out of the way, let's get started on our Diggs Evolv dog crate review.
Cut To The Chase: You can save 10% on first Diggs order by clicking this link and using code "KLEEKAI" at checkout.
Who Are Diggs?
I wanted to share a little bit more information about Diggs before we take a look at the Evolv dog crate.
Diggs are one of the leading providers of dog crates in the USA (and further afield), with their Revol dog crate proving extremely popular with pet owners over the past few years.
Diggs write online that they began "out of frustration with existing, poorly made pet products".
With a team of passionate pet lovers and pet owners, Diggs set about creating pet products that placed an emphasis on "safety, good design and solving real problems".
At the time of writing, Diggs have the Revol, Evolv and Enventur dog crates available to buy on their website. The Revol has proven to a hugely popular product.
But for the purposes of this review, we'll be examining their Evolv dog crate.
Evolv Dog Crate
Diggs describe the Evolv as their slimmest dog crate so it's perfect for pet owners looking for a lightweight but safe dog crate.
The Evolv is a versatile dog crate that has dual lock doors that can be repositioned to cater to each pet owner's specific needs. This gives great flexibility!
Just like the Revol, Diggs Evolv dog crate has a wire mesh that is paw safe – you can have confidence your dog won't hurt themselves in the crate.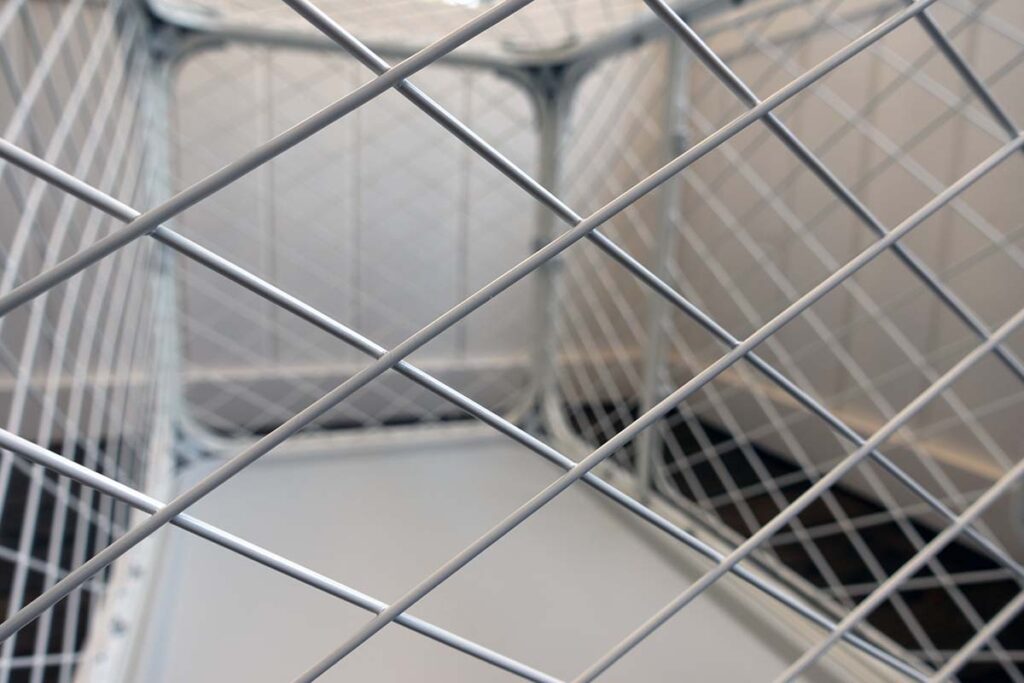 The wire mesh has a diamond-shaped design to prevent your furry friend from sticking their snout through the gaps or sinking their teeth into the wire mesh and doing damage.
Diggs Evolv dog crate has a dual lock doors to make opening and closing easy, while protecting those fingers unlike some other wire crates that are awkward to open.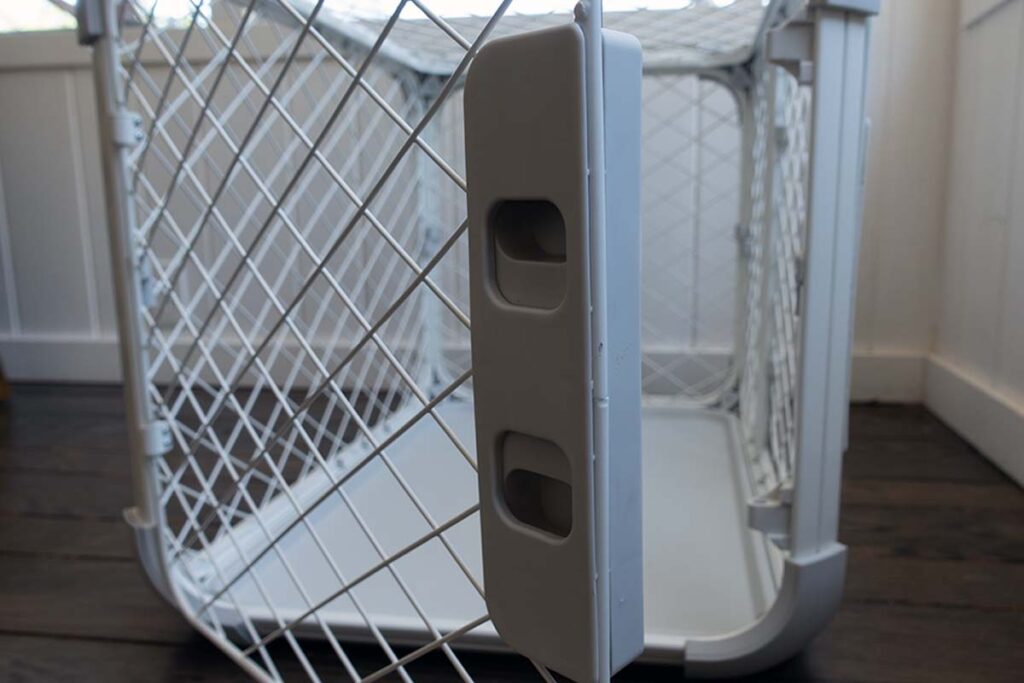 As I've come to expect with Diggs dog crates, the Evolv dog crate is durable and long-lasting. It's has an ultra strong coated steel frame to keep your dog safe.
The reinforced coated steel frame makes the Evolv dog crate stable and secure, capable of withstanding even rambunctious dogs like Copper.
Diggs add on their website that they only used safe materials and the Evolv is free from phthlates and heavy metals. This is a bonus!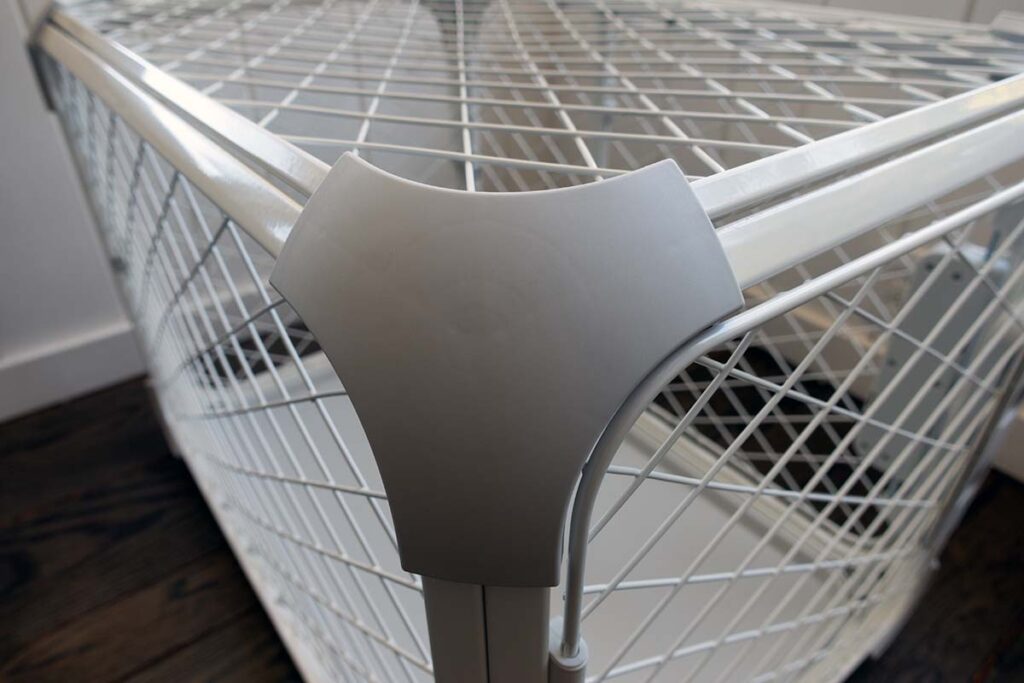 While it's got a durable and versatile build, Diggs Evolv crate has rounded corners meaning there are no sharp edges that can do harm to dogs or pet owners.
Diggs' slimmest dog crate is perfect for in the home or on the road – you can lift the crate and move it to another room or take it your car with relative ease.
If you've got a puppy, Diggs provide an included puppy divider to cater to dogs of all life stages. If you've got multiple dogs like me and they like to share their crate when at home, you can use the puppy divider too.
Our Review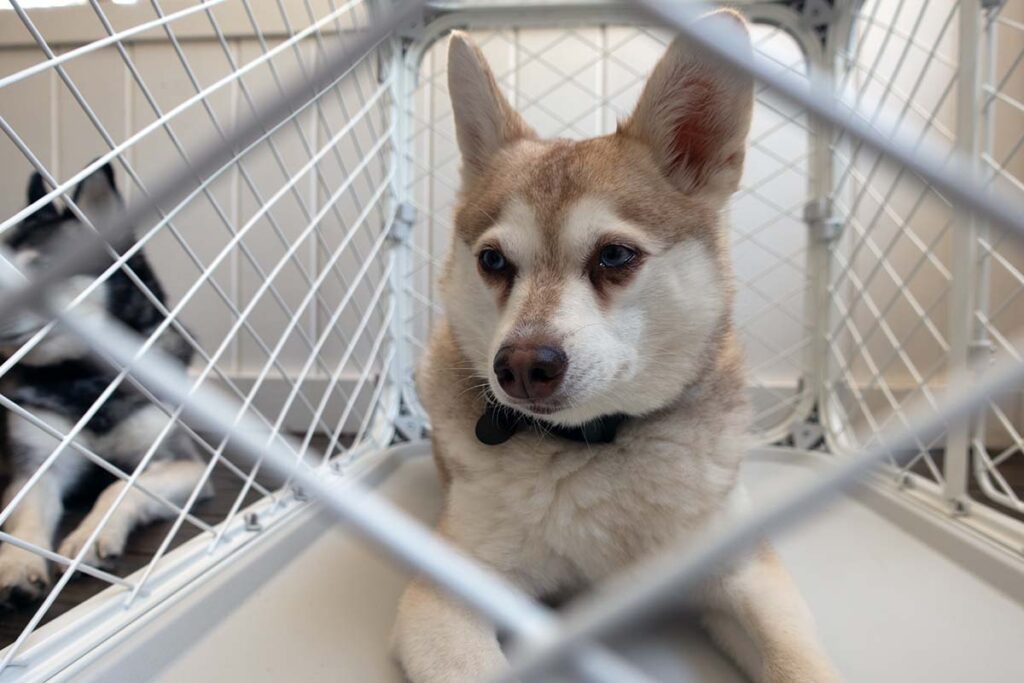 Having previously acquired the Revol, I was intrigued to give the Evolv dog crate a try.
The Evolv is easy to assemble and Diggs provide a hassle free experience thanks to the thorough instructions that can be accessed by scanning a QR code that comes with the packaging.
You'll receive the removable tray, the sides, the doors and the top of the crate, along with the rounded corners that pet owners will use to piece together the crate.
It took me less than five minutes to set up thanks to the clear guidelines.
While I've used some wire crates in the past, I was pleasantly surprised by how secure and stable the Evolv dog crate felt.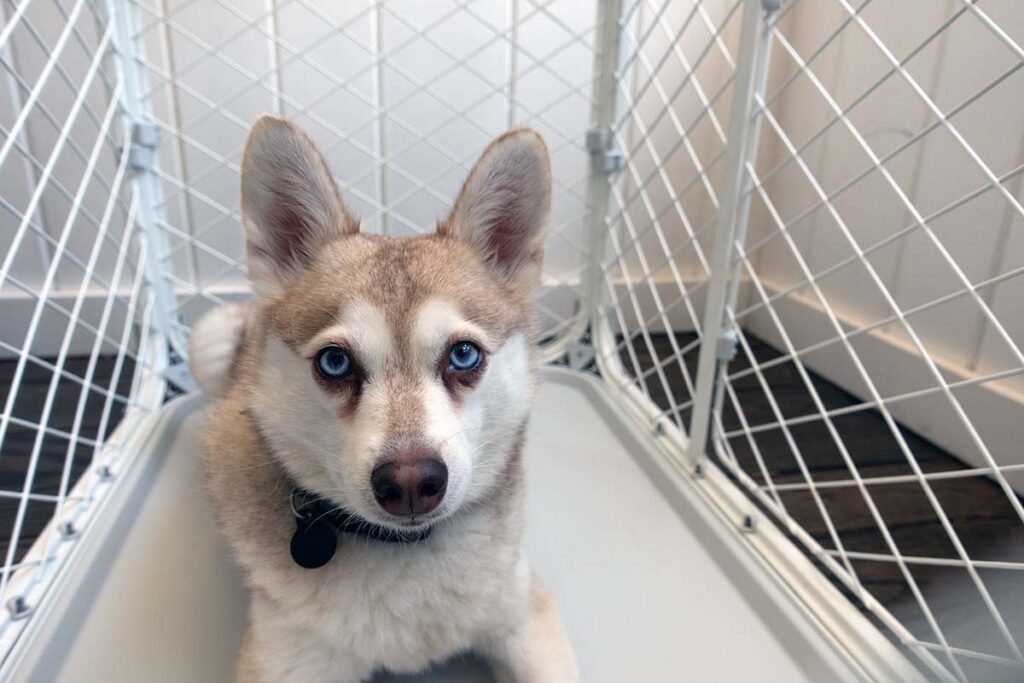 Once Copper and Skye entered the crate, they remained safely inside content to go for a snooze.
Copper can sometimes claw at his crate but the paw safe mesh put eased any concerns we had.
The crate has a playpen mode so it's extremely versatile. However, it's worth noting you'll need to purchase an additional frame to activate the playpen mode.
I've used the Evolv dog crate in my Tesla and I like the multiple access points. If my wife wants to access my dogs from the back seat, she can thanks to the roof.
When we stop for a comfort break, I can open the trunk and access my Alaskan Klee Kai with ease.
My wife and I both had peace of mind our Klee Kai could remain safely inside the crate during roadtrips.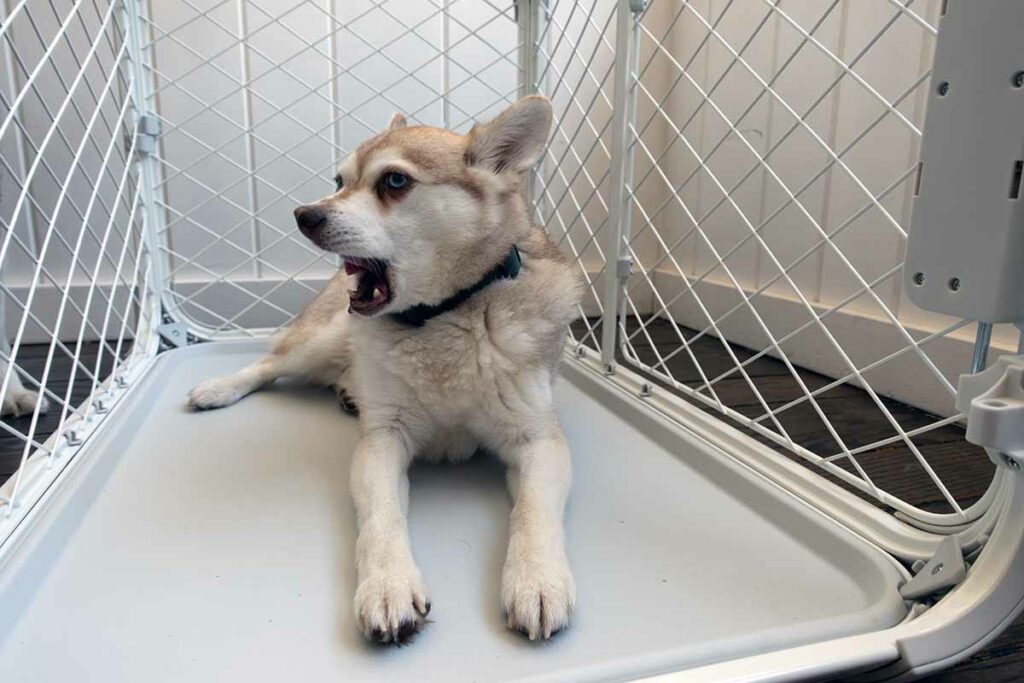 I can see how the Evolv is a good crate training aid for puppies and can also keep them within a confined area if you opt for the playpen mode.
Seeing as Copper and Skye are adult dogs and already completed crate training, I didn't make use of these features as much as new pet parents might.
If you're familiar with our Alaskan Klee Kai, you'll know that they shed a lot! I really liked having the removable tray that allowed me to remove any buildup of hair or dirt.
Where To Buy Diggs Evolv Dog Crate?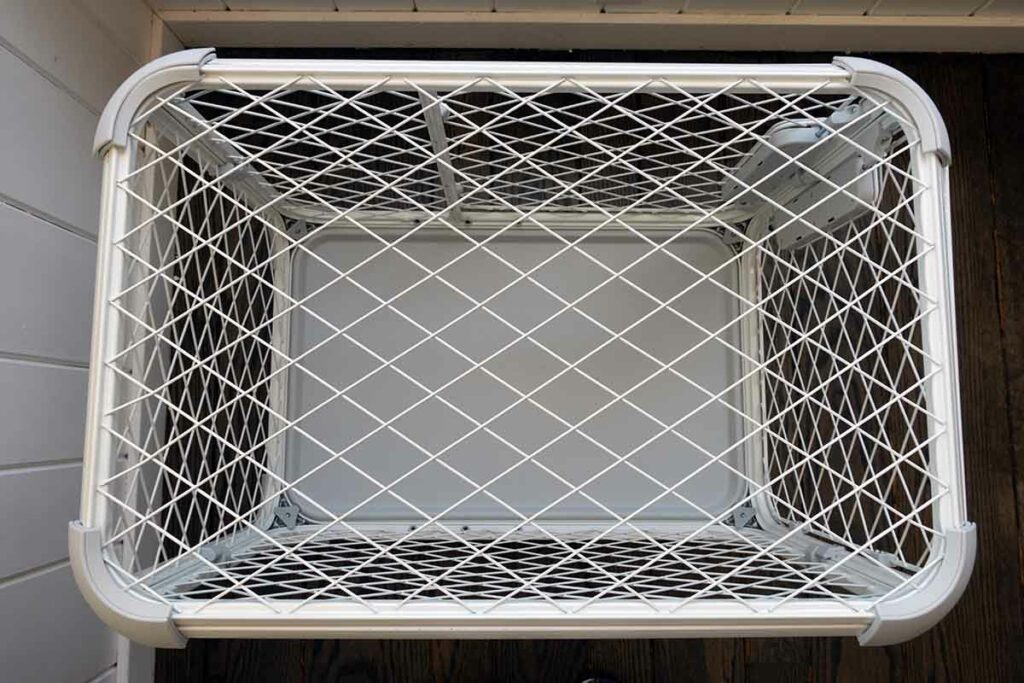 The Diggs Evolv dog crate is available to purchase direct from Diggs' website.
The small (24″L x 17″W x 19″H) starts at $170, the medium (30″L x 19″W x 21″H) costs $200, the intermediate (36″L x 23″W x 24″H) is priced at $250 and the large (42″L x 28″W x 31″H) will set you back $300.
You have the option to add the Bolstr Bed, Playpen mode frame, Groov Training Aid and Crate Bowl if required.
How To Get Diggs Coupon Code Or Discount?
We contacted Diggs and you can save 10% on your first order when you click here and use code KLEEKAI at checkout.
(This offer is only good until midnight Sunday 17 September.)
Does Diggs Evolv Have A Guarantee?
You have 30 days to try your Diggs Evolv dog crate and you can return it. However, there is a $25 fee.
Evolv comes with a one-year warranty.
Finishing Up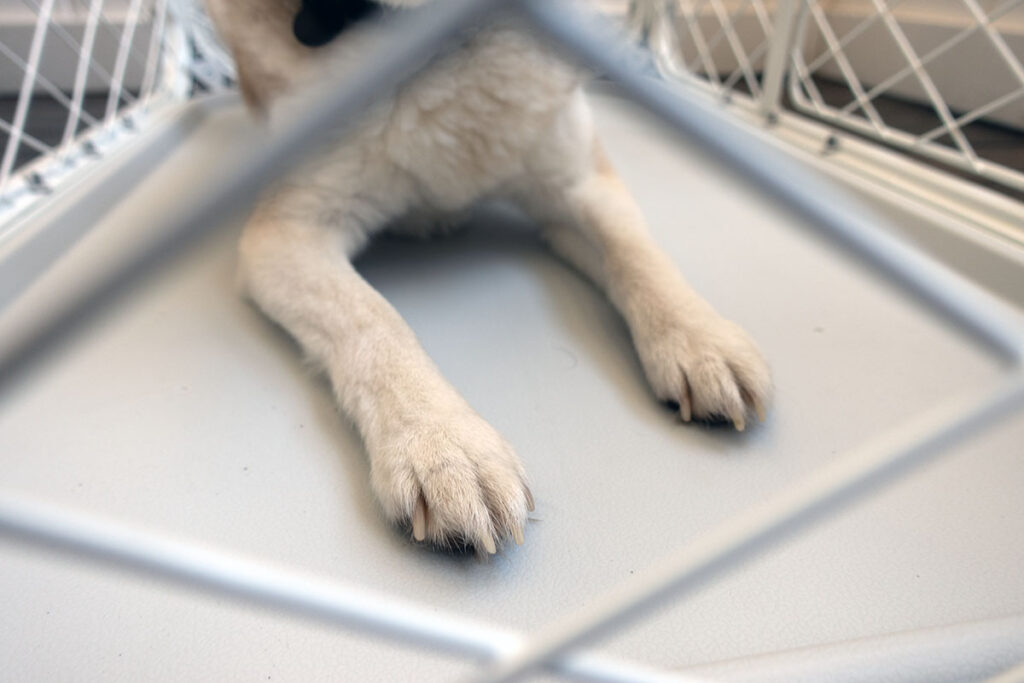 We've reached the end of our Evolv dog crate review.
It's Diggs' slimmest option if you're looking for a dog crate with a playpen mode.
The Evolv is perfect for pet parents who want a durable, flexible and versatile dog crate that can be used in your home as a crate or playpen as well as doing a good job in your car.
It has a lot of great features, such as the modular design, ceiling hatch and novel playpen mode.
Speaking from experience, it's a stress free setup and offers a lower price point than the Revol.
If I wanted to invest in a solid crate without breaking the bank, Evolv is a great choice.
Don't forget you can save 10% on your first order when you click here and use code KLEEKAI at checkout. 
(This offer is only good until midnight Sunday 17 September.)