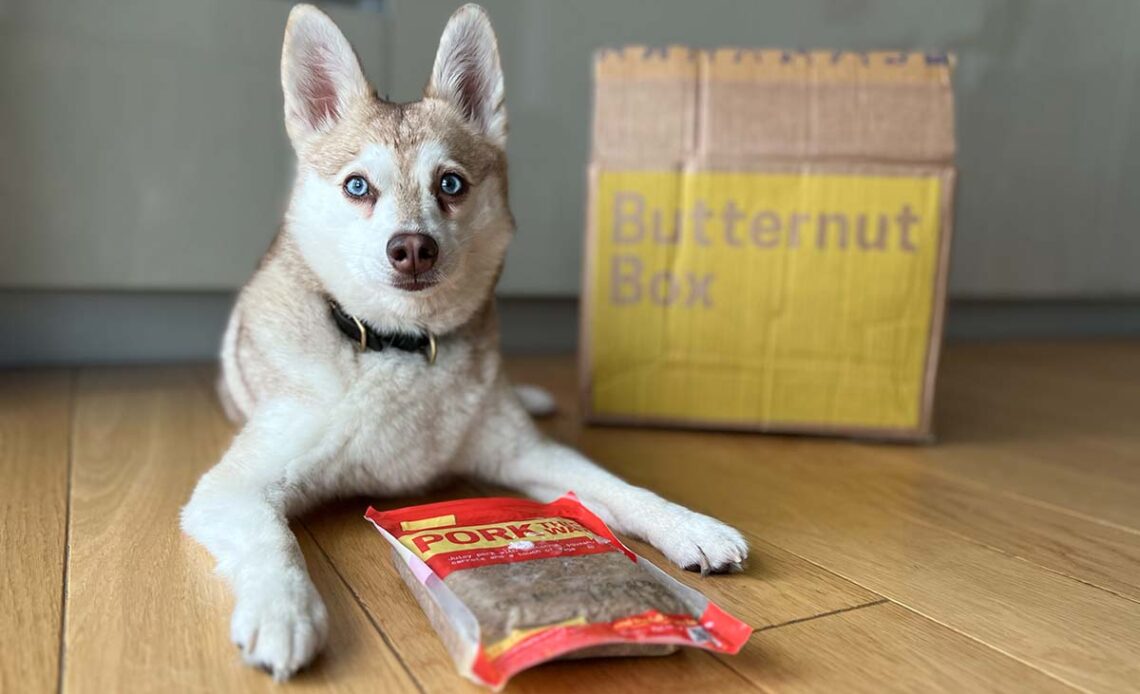 Last Updated on October 31, 2023 by Kieran Beckles
Are you ready to make a change to your dog's diet but you can't decide between Butternut Box and Lily's Kitchen?
We've previously fed Butternut Box and Lily's Kitchen to our fussy Alaskan Klee Kai dogs – Copper and Skye – so we're in a good position to speak about both brands.
Skye, our female Alaskan Klee Kai, is extremely fussy with her food and has struggled with a sensitive tummy in the past so we've had quite the journey with her diet.
We decided to ditch regular store-bought kibble in 2019 in favour of a fresher approach to our Klee Kai's nutrition after numerous visits to the emergency vet on weekends.
However, we noticed a marked improvement in Skye's overall health and mealtime motivation once we adopted a balanced and complete diet comprised of fresh meals for our female Klee Kai.
In this article, we're going to take a look at Butternut Box Vs Lily's Kitchen. We'll take a look at the differences and similarities between Butternut Box and Lily's Kitchen.
This feature will shed light on the ingredients, recipes, cooking processes, ordering experiences and customer reviews related to both of these British dog food brands.
(Cut to the chase: We recommend Butternut Box and you can save 50% on your first box and 50% on your second box by clicking here)
What Is Butternut Box?
Website: www.butternutbox.com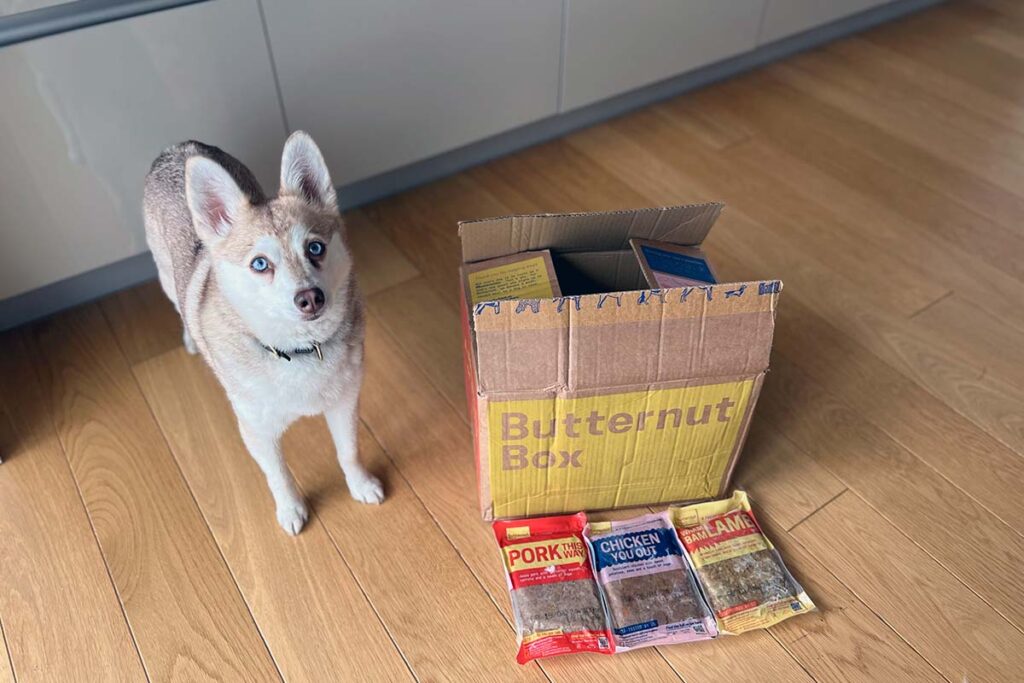 Butternut Box are one of the leading suppliers of balanced, complete and fresh dog meals in the UK. Since launching in 2016, they've fed over 100,000 dogs in Great Britain. Just reading through their 15,000+ reviews on Trustpilot gives you an idea of their success and ability to satisfy the appetites of fussy dogs or pups with sensitive tummies. We've been predominantly feeding Butternut Box to Copper and Skye since 2019 – and we've had no issues since making the transition.
Butternut Box use high-quality ingredients in their recipes so you won't find any additives, preservatives or nasties in their meals. I like that each Butternut Box recipe contains at least 60% meat and the rest is made up of fruit, vegetables or other superfoods. They've got a diverse range of 12 recipes, ranging from chicken to duck, pork to lamb. As I mentioned earlier in the article, if you've got a fussy dog, Butternut Box gives you the ability to vary their meals.
Obesity amongst dogs is becoming a real crisis in the UK, with nearly 60% of dogs overweight or obese. By filling out Butternut Box's questionnaire, they can tailor your dog's meals accordingly. Once your dog's meals have been cooked at low temperatures and frozen to lock in freshness, they'll be stored in pre-portioned meal pouches. When you receive your delivery, you should store the majority of the meal pouches in the freezer and keep a few in the fridge. It's simple to feed Butternut Box to your dog – you just rip and serve.
At the time of writing, we're paying out of pocket for Butternut Box (this isn't a sponsored post). We pay between £70 and £80 for Copper and Skye's meals depending on the recipes we select on a monthly basis. It costs less than a daily cup of coffee to feed them quality meals. I also like that Butternut Box have an eco-friendly approach to their business, with most items in your box recycable.
Our Verdict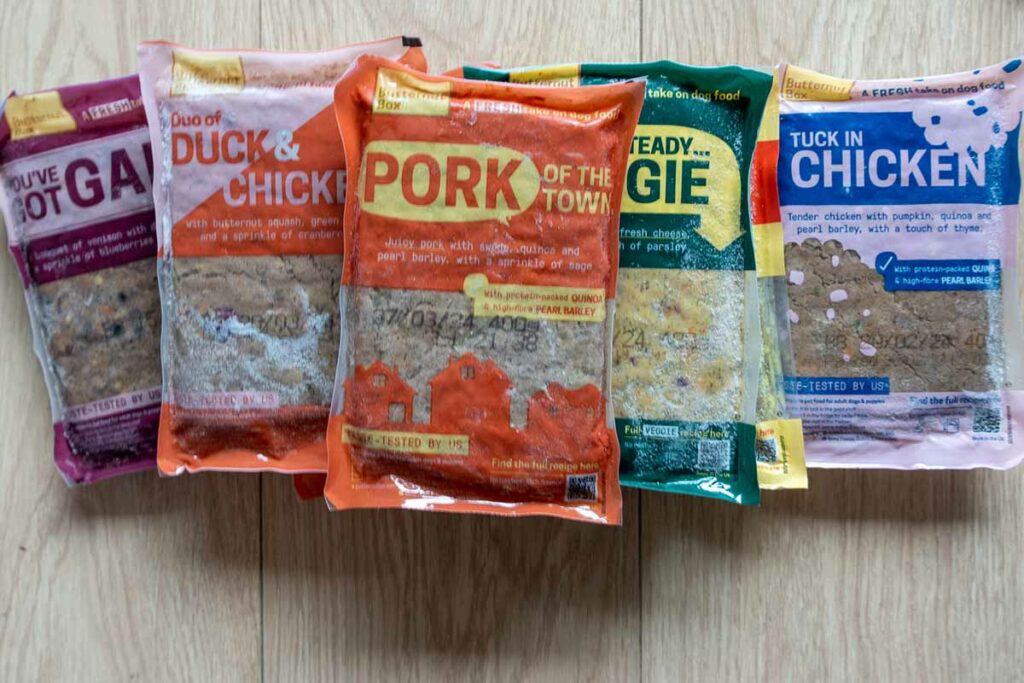 As I said at the start of this section, we've been feeding Butternut Box for nearly four years (with a couple of brief pauses due to collaborations). However, we've also returned to Butternut Box because they're the one company that satisfies fussy Skye. She's really picky and we've found with other brands, Skye eventually loses interest. This has never happened with Butternut Box. Not only that, we've saved a lot of money on vet bills as her sensitive tummy is a thing of the past. She's never had issues eating Butternut Box. So it gives us peace of mind that she's happy and healthy.
Copper is food motivated and loves his Butternut Box meals (perhaps a little too much). I really like that Butternut Box offer a range of different meals so you can pick which recipes you think your dog will like the most or needs the most. Copper is slightly overweight (he's good at stealing food from Skye and Isla) so we've been feeding Butternut Box's low-fat chicken and turkey recipes to help him become a little trimmer.
Lily's Kitchen
Where To Buy: www.amazon.co.uk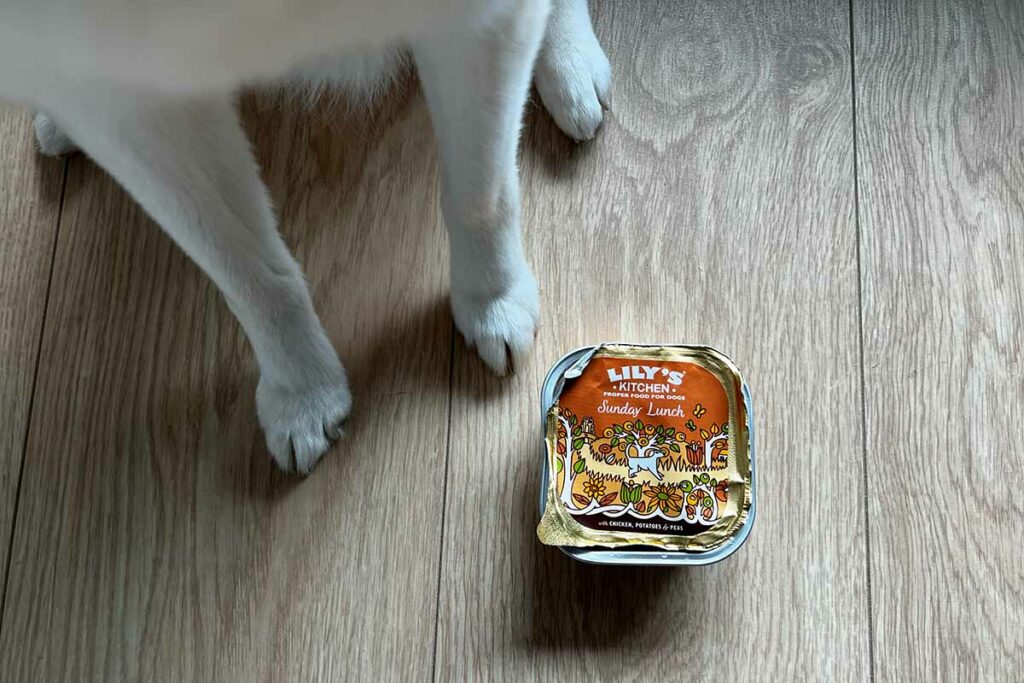 Lily's Kitchen are another well-established dog food brand in the UK. They launched after the founder's Border Terrier was struggling with itchy skin. The founder was inspired to start her own brand of dog food in order to solve her Border Terrier's skin issues. Thus, Lily's Kitchen was born. This dog food company believe that all dogs deserve proper food in their diet but made in an eco-friendly way.
Lily's Kitchen have a range of dog food options, such as dry food and wet food. Their dry food is grain free and described as a complete recipe. Their website emphasises that they use proper meat in the recipes so you can be confident your dog is getting natural goodness. They include ingredients that help aid bone and joint support, promote good digestion and support an overall healthy life. While Lily's Kitchen do use natural ingredients, their recipes contain less meat than Butternut Box's recipes (for example, their best-selling Countryside Casserole contains 39% meat).
Alternatively, Lily's Kitchen offer a wet-food range that is comprised of proper meat and vibrant vegetables. They gently steam cook the ingredients before being stored in a tin. Their recipes include Chicken & Turkey, Lamb Hotpot, Cottage Pie and Sunday Lunch. They also offer limited edition wet food. Typically, their wet food does contain more protein, hitting in and round the 60% mark.
You can opt to make a one-off purchase of certain recipes or you can buy in bulk with lots of options on Lily's Kitchen Amazon page. You could also subscribe via their official website and save 5%.
Our Verdict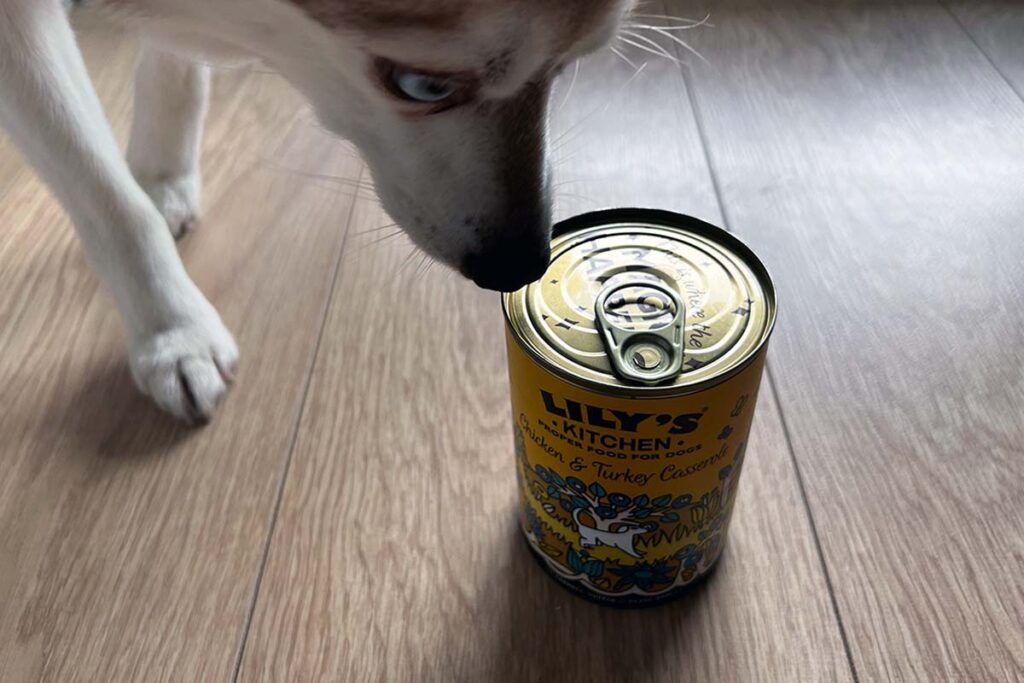 We gave Lily's Kitchen a try and the results were mixed. Copper was content eating their dry food and wet food but his sister Skye wasn't particularly keen. It led to Skye snubbing her Lily's Kitchen meals and Copper finishing her leftovers – not an ideal situation!
Of course, every dog is different so perhaps your canine companion will devour Lily's Kitchen without a second thought. But we had a mixed experience with this dog food company.
I found that Lily's Kitchen did have a good range that catered to different preferences and different stages of life. However, we didn't stick with their recipes in the long term because of Skye's fussiness and a desire to adopt a fresher approach.
Butternut Box vs Lily's Kitchen: What's Our Verdict?
While Lily's Kitchen do a good job feeding dogs in the UK and some dogs may well love their range of dry food and wet food, it was a no-contest in our house. Butternut Box was the clear winner with Copper and Skye.
They showed mealtime excitement before I had even placed their Butternut Box meals on the floor. I like that Skye can enjoy more decadent recipes such as Pork This Way, Wham Bam Lamb and You've Got Game, while Copper can tuck into low-fat meals such as Chicken You Out and Gobble Gobble Turkey.
From my point of view, it felt good to be feeding them meals that looked healthier than kibble or gravy. I was able to see the ingredients that Butternut Box used, such as carrots, potatoes, lentils and peas. It looked and smelt fresh.
Butternut Box have a great reputation for helping dogs with sensitive tummies – and that was certainly our experience because Skye hasn't been to the vet due to issues with her digestive system since we made the switch.
You can sign up to Butternut Box right now via this link: https://butternutbox.com/LifeWithKleeKai
Do We Have A Butternut Box Or Lily's Kitchen Discount Code?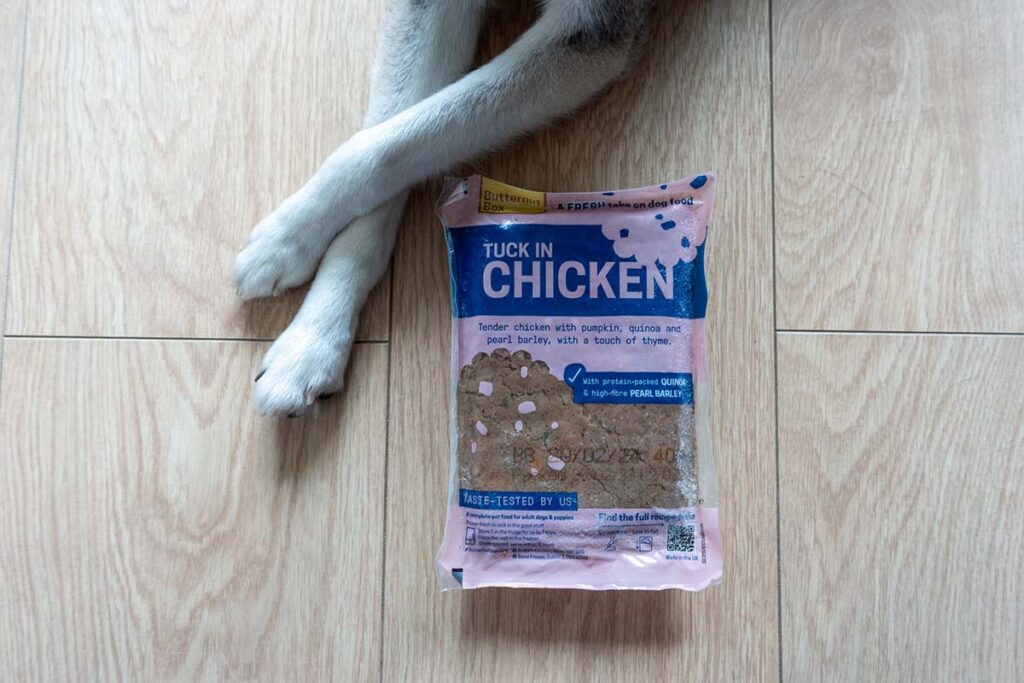 If you'd like to give Butternut Box a try, we've got an exclusive discount for our readers and followers. You can get 50% off your first box and 50% off your second box when you click this link.
Butternut Box Vs Lily's Kitchen – Our Conclusion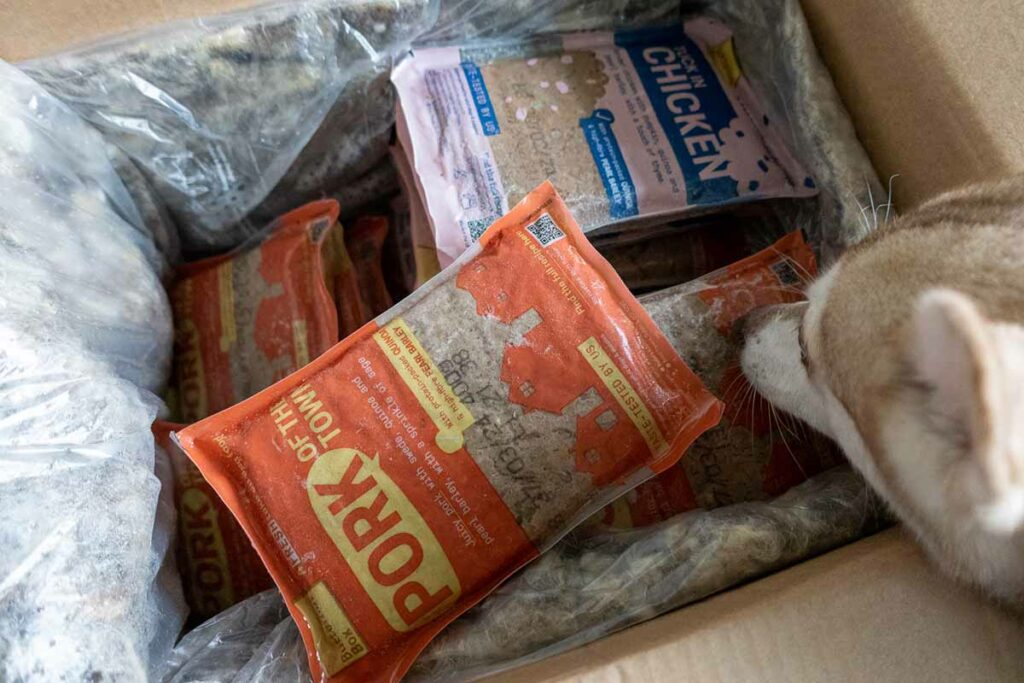 We've reached the end of our comparison article on Butternut Box and Lily's Kitchen.
While you won't go wrong with either brand, we do believe Butternut Box offers a fresher approach.
While Butternut Box may work out a little more expensive on a monthly basis, they're providing freshly prepared meals that have a proven record of helping dogs.
In my opinion, it's worth digging a little deeper into your pocket or adjusting your monthly budget in order to have peace of mind your dog is getting a complete and balanced diet.
But if you decide to go with Lily's Kitchen, there's every chance you'll have a happy pooch, too.
Don't forget you can get 50% off your first Butternut Box order and 50% off your second box when you click here.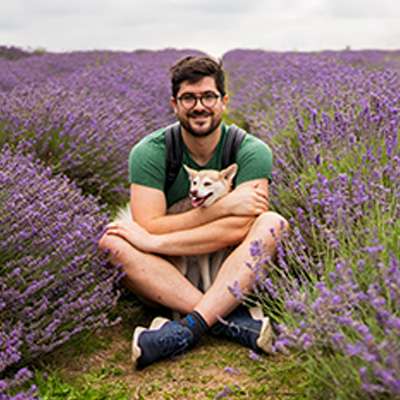 Kieran runs Life With Klee Kai on social media and other online platforms alongside his wife Yasmin. With over 10 years of experience as a journalist and a passionate dog owner, Kieran loves to combine his passion for pets and writing to share useful insights and product reviews to help other dog owners.